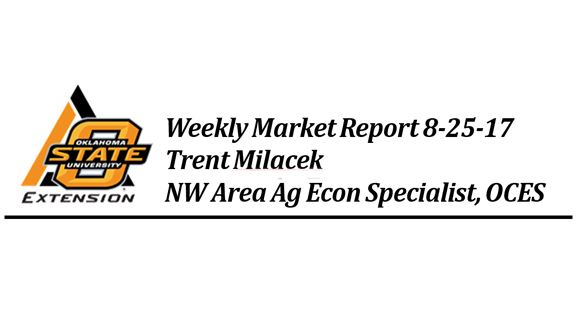 The August cattle on feed report showed a 4 percent increase over last year. Placements increased by 3 percent and marketings were up 4 percent.
Live cattle prices continue sideways trade showing support at $105/cwt. Feeders have trended in a similar fashion remaining above $140/cwt. Both contracts have shown a little strength but will be relying on those long-term support levels until more information about the late summer meat supply is known.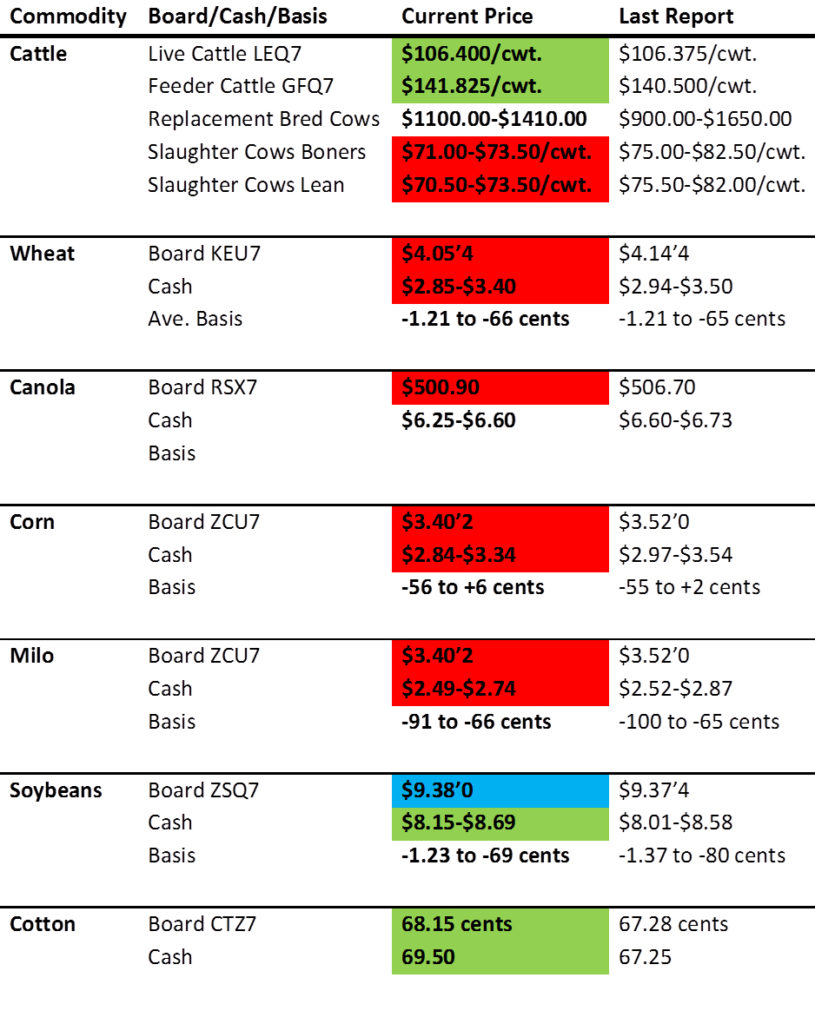 It appears that placements have slowed down which will help support prices in the future. Grains have proven that there is always an opportunity for prices to fall.  The Farm Journal crop survey was released after the Friday close but contained slightly bullish information for both corn and beans. With wheat at contract lows, the United States has been a competitive seller on the world market.
A small rally to end the week could suggest that the wheat market has set in the lows. Look for wheat prices to rally for sale opportunities. The next big information to hit corn and bean markets will be the Allendale Producer Survey. The results of this survey could provide a move, but in what direction?