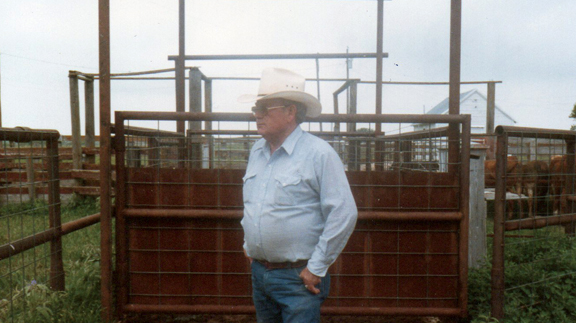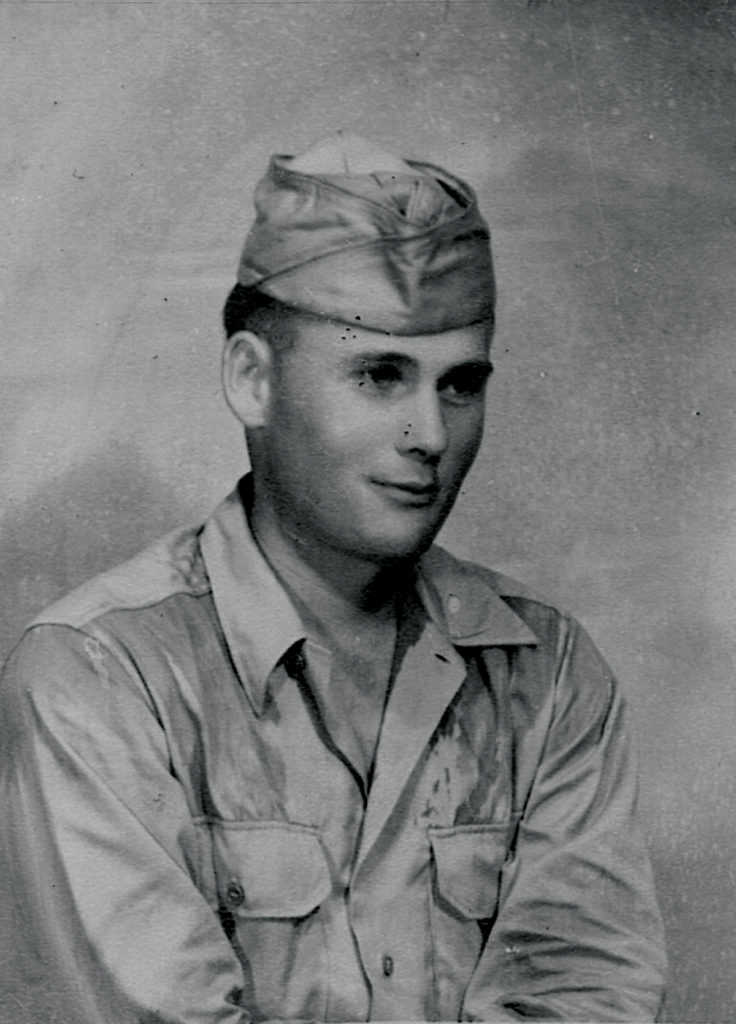 By Judy Wade
Like his father and grandfather before him, Don Howard loved the wide-open spaces found in the heart of Jefferson County. He was born Aug. 5, 1923, one of six children born to Wilton and Jessie Jo Brown Howard, at the "home place," a house his grandfather Noah Howard built between the Mud and Crooked Creeks in Claypool, Texas.
He moved with his family to Cornish, Okla., so the children could attend school at Ringling, Okla., since Claypool, Texas did not have a high school at the time. In 1941, Howard graduated from Ringling High School, where he was a member of the boxing club and was president of the Ringling FFA Chapter.
In 1944, he joined the U.S. Army and served in the Philippine Islands in the Asiatic Pacific Theater campaigns during World War II. In honor of his dedication and service, he received the Purple Heart for wounds received in the battle of Ipo Dam on Luzon. He also earned the Asiatic Pacific Theater campaign ribbon with two bronze stars, Philippine Liberation medal with one bronze star, the Army of Occupation of Japan ribbon and the Distinguished Unit Badge Victory ribbon with three overseas service bars.
Howard never told "war stories" except for tales about how he and friend Jerry Dillard, also from Ringling, Okla., organized rodeos for fun on Sunday afternoons while they were serving in Japan.
After returning home, Howard was eager to begin building his ranch. He married Vella Mathers on Dec. 25, 1946. Vella was born in Marietta, Okla., to Vella Dillard and Judge James Carson Mathers. Her mother died when she was nine years old. She lived in Ardmore, Okla., and Oklahoma City with grandparents before graduating from high school in Amarillo, Texas. After attending Hills Business College in Oklahoma City, she began working for an insurance company.
Vella often came to Ringling to visit her sister Carlene who was married to Don's older brother Paul. During one of those visits, she met Don, and when he went into the army she felt it was her patriotic duty to write to her friend, and a romance blossomed.
The plan had been for them to marry on Christmas Eve at the Methodist parsonage in Ringling with Paul and Carlene as witnesses. When they arrived, they saw an old red pickup with several of Howard's "buddies" just waiting for them. Their plan was to "shiveree" the couple and throw the groom into Howard's Lake on that cold December day.
Finally, about midnight the friends gave up, and the couple woke a sleepy minister for the ceremony as planned, just hours later.
Pick up the September issue to learn more!