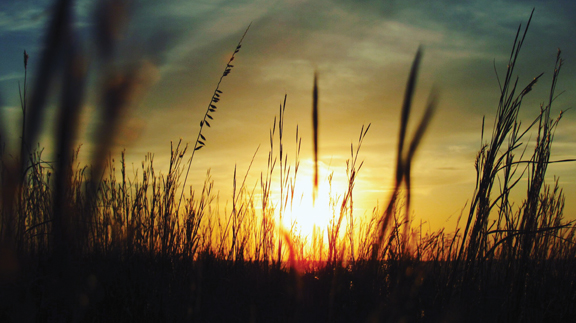 Oklahoma Land Access Program set to begin on Sept. 1
By Laci Jones
Oklahoma landowners will get the opportunity to enter a new program administered by the Oklahoma Department of Wildlife Conservation. The Oklahoma Land Access Program is set to open on Sept. 1, 2017.
The program provides flexibility for farmers and ranchers while conserving the owner's land. According to OLAP, ideal properties include the Conservation Reserve Program-enrolled grassland, native rangeland, weedy crop stubble, forests, riparian corridors, wetland areas and wildlife-friendly field buffers.
"Conservation will ultimately boil down to rewarding the private landowner who conserves the public interest," American conservationist Aldo Leopold said.
OLAP is funded by a $2.26 million grant from the U.S. Department of Agriculture as a part of the 2014 Farm Bill. The program is modeled after similar programs of the Voluntary Public Access – Habitat Incentive Program in Kansas, Missouri and South Dakota. Many Oklahoma pheasant hunters have visited VIP-HIP areas in these states and are successful, said Jeff Tibbits, Oklahoma Wildlife Department of Wildlife Conservation wildlife biologist.
"I'm very proud that our state has this program to provide these opportunities for sportspersons," Tibbits added.
Participating landowners will receive financial incentives for public access—$2 to $15 per acre annually—based on the types of lease activity, enrolled acres and contract length. Additional compensation is possible for:
Cooperative enrollment among neighboring landowners.
Close proximity to metropolitan areas.
Multi-year contracts.
Concurrent enrollment in other conservation programs
Habitat bonus based on vegetation and land-use practices.
For financial compensation, landowners must be the legal owner throughout the extent of the contract and provide evidence of ownership. The landowners must provide legal description of the land, which must be accessible from a public road.
The landowner also cannot sublease recreational rights including hunting and fishing on the contracted land. Game wardens can access the contracted property to enforce state regulations.
The property will have signs provided by ODWC designating property boundaries, parking areas and access dates. Both the landowner and ODWC reserves the right to deny access to the OLAP area for violating OLAP rules including littering, trespassing and property damage. They can also temporarily close the area during ranching or agricultural activities including harvest season.
The participating landowners are accorded limited liability by existing state laws— General Recreational Use Statute (§76-40.1) and Limitation of Liability for Farming and Ranching Land Act (§2-16-71.1). The limited liability grants immunity from normal, non-negligent or intentional liability. It is recommended that the landowners have additional insurance.
OLAP provides access for multiple recreational opportunities throughout the state, especially near metropolitan areas, including walk-in hunting, walk-in fishing, streams access and wildlife viewing. The program also helps landowners with wildlife-size management while supporting the heritage of Oklahoma conservation.
The OLAP categories are defined by walk-in hunting, wildlife viewing access, walk-in fishing and controlled access. The walk-in hunting access includes general, archery and shotgun only, September only and spring turkey.
The general walk-in hunting access includes all legal means of hunting and takes place on Sept. 1 to Feb. 16. Rifles and other activities are prohibited during archery and shotgun only walk-in hunting, which also takes place on Sept. 1 to Feb. 16. For fallow or failed crop fields, the September only walk-in hunting is recommended. The spring turkey walk-in hunting season is April 6 to May 6 statewide and from April 17 to May 6 in the southeast region of Oklahoma.
The wildlife viewing access provides annual access for bird watching, hiking, photography and more. Hunting is prohibited in the wildlife viewing access areas.
The walk-in fishing access includes annual, seasonal and streams access. The seasonal access is optional for landowners who concurrently opt into walk-in hunting. Unlike the annual access, the seasonal access is available from May 17 to Aug. 31. The streams access provides a launch point for streams.
Controlled access is another access category for youth and novice hunters. Landowners who enroll in this option receive a flat fee plus additional compensation for each participating hunter. This is a good option for those who want to improve deer herd health by harvesting antlerless deer. An OLAP representative can assist with the controlled hunt during the first year with the landowner coordinating the hunt in later years.
An app will be made available for sportspersons with maps of OLAP properties, which can be accessed via desktop, tablet and mobile devices. This app will display information regarding parking areas, property boundaries, access dates, description of the property as well as photos and a list of possible species for each area.
Sportspersons are required to have valid hunting and fishing licenses when accessing these properties and are also required to follow all regulations set by ODWC. Under the regulations, they are required to be courteous while on OLAP property. Sportspersons should avoid damaging crops and keep a safe distance from livestock to avoid disturbing them.
Landowners who are interested in enrolling in OLAP can fill out an application. The OLAP biologist or technician can assist with the application process. For additional information, visit www.wildlifedepartment.com/OLAP and Like them on Facebook at ODWC – Oklahoma Land Access Program.