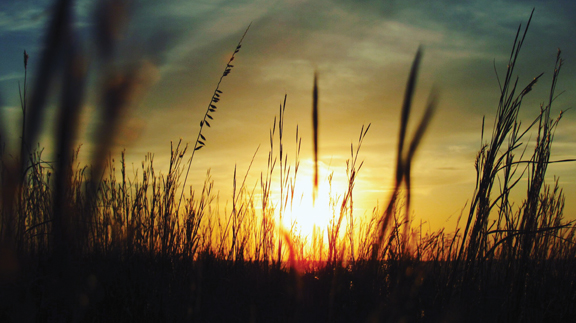 Oklahoma Land Access Program set to begin on Sept. 1
By Laci Jones
Oklahoma landowners will get the opportunity to enter a new program administered by the Oklahoma Department of Wildlife Conservation. The Oklahoma Land Access Program is set to open on Sept. 1, 2017.
The program provides flexibility for farmers and ranchers while conserving the owner's land. According to OLAP, ideal properties include the Conservation Reserve Program-enrolled grassland, native rangeland, weedy crop stubble, forests, riparian corridors, wetland areas and wildlife-friendly field buffers.
"Conservation will ultimately boil down to rewarding the private landowner who conserves the public interest," American conservationist Aldo Leopold said.
OLAP is funded by a $2.26 million grant from the U.S. Department of Agriculture as a part of the 2014 Farm Bill. The program is modeled after similar programs of the Voluntary Public Access – Habitat Incentive Program in Kansas, Missouri and South Dakota. Many Oklahoma pheasant hunters have visited VIP-HIP areas in these states and are successful, said Jeff Tibbits, Oklahoma Wildlife Department of Wildlife Conservation wildlife biologist.
"I'm very proud that our state has this program to provide these opportunities for sportspersons," Tibbits added.
Participating landowners will receive financial incentives for public access—$2 to $15 per acre annually—based on the types of lease activity, enrolled acres and contract length. Additional compensation is possible for:
Cooperative enrollment among neighboring landowners.
Close proximity to metropolitan areas.
Multi-year contracts.
Concurrent enrollment in other conservation programs
Habitat bonus based on vegetation and land-use practices.
For financial compensation, landowners must be the legal owner throughout the extent of the contract and provide evidence of ownership. The landowners must provide legal description of the land, which must be accessible from a public road.
The landowner also cannot sublease recreational rights including hunting and fishing on the contracted land. Game wardens can access the contracted property to enforce state regulations.
The property will have signs provided by ODWC designating property boundaries, parking areas and access dates. Both the landowner and ODWC reserves the right to deny access to the OLAP area for violating OLAP rules including littering, trespassing and property damage. They can also temporarily close the area during ranching or agricultural activities including harvest season.
The participating landowners are accorded limited liability by existing state laws— General Recreational Use Statute (§76-40.1) and Limitation of Liability for Farming and Ranching Land Act (§2-16-71.1). The limited liability grants immunity from normal, non-negligent or intentional liability. It is recommended that the landowners have additional insurance.
OLAP provides access for multiple recreational opportunities throughout the state, especially near metropolitan areas, including walk-in hunting, walk-in fishing, streams access and wildlife viewing. The program also helps landowners with wildlife-size management while supporting the heritage of Oklahoma conservation.
The OLAP categories are defined by walk-in hunting, wildlife viewing access, walk-in fishing and controlled access. The walk-in hunting access includes general, archery and shotgun only, September only and spring turkey.
The general walk-in hunting access includes all legal means of hunting and takes place on Sept. 1 to Feb. 16. Rifles and other activities are prohibited during archery and shotgun only walk-in hunting, which also takes place on Sept. 1 to Feb. 16. For fallow or failed crop fields, the September only walk-in hunting is recommended. The spring turkey walk-in hunting season is April 6 to May 6 statewide and from April 17 to May 6 in the southeast region of Oklahoma.
The wildlife viewing access provides annual access for bird watching, hiking, photography and more. Hunting is prohibited in the wildlife viewing access areas.
The walk-in fishing access includes annual, seasonal and streams access. The seasonal access is optional for landowners who concurrently opt into walk-in hunting. Unlike the annual access, the seasonal access is available from May 17 to Aug. 31. The streams access provides a launch point for streams.
Controlled access is another access category for youth and novice hunters. Landowners who enroll in this option receive a flat fee plus additional compensation for each participating hunter. This is a good option for those who want to improve deer herd health by harvesting antlerless deer. An OLAP representative can assist with the controlled hunt during the first year with the landowner coordinating the hunt in later years.
An app will be made available for sportspersons with maps of OLAP properties, which can be accessed via desktop, tablet and mobile devices. This app will display information regarding parking areas, property boundaries, access dates, description of the property as well as photos and a list of possible species for each area.
Sportspersons are required to have valid hunting and fishing licenses when accessing these properties and are also required to follow all regulations set by ODWC. Under the regulations, they are required to be courteous while on OLAP property. Sportspersons should avoid damaging crops and keep a safe distance from livestock to avoid disturbing them.
Landowners who are interested in enrolling in OLAP can fill out an application. The OLAP biologist or technician can assist with the application process. For additional information, visit www.wildlifedepartment.com/OLAP and Like them on Facebook at ODWC – Oklahoma Land Access Program.
Oklahoma Conservation Districts: Vigorously Promoting Water Quality and Soil Health at 85 years old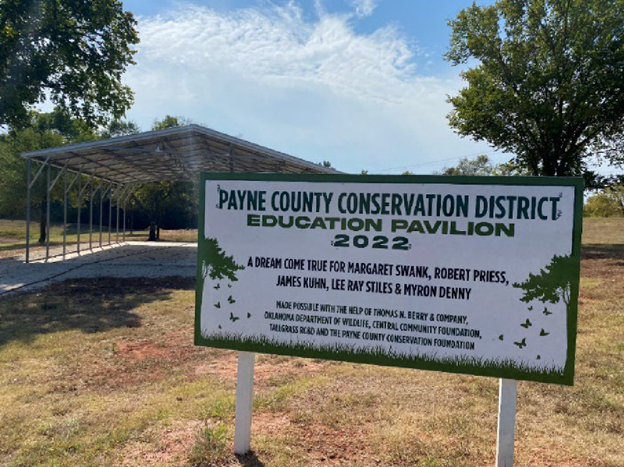 By Bryan Painter
What was the door opener?
What was the need or idea that led you through the door of your local Conservation District office for the first time?
There is a better than average chance several producers pushed that door open for the first time in 2022 to apply for Emergency Drought Cost-Share Funding. The Oklahoma Conservation Commission and the Districts are glad you did and hope to see you again soon under better circumstances than a weather disaster.
However, the odds are even greater that you or a neighbor had a good working relationship with your district before the bottom of your ponds took on the look of a 1,000-piece jigsaw puzzle. Afterall, Conservation Districts are not exactly newcomers to your Oklahoma community – in fact, 2023 is a historic year.
It has been 85 years since the McIntosh Soil Conservation District was the first district to be organized in January 1938. That same year, the Arkansas-Verdigris SCD, now the Tulsa County Conservation District, and the Garvin Murray SCD, now the Garvin Conservation District, made history as the first districts to begin program operations in November 1938.
If you have not been through the door of your local Conservation District or visited with them on the phone or at an event, we would like to share with you why now is the time to do so.
Oklahoma's 84 state-appropriated Conservation Districts tirelessly strive to provide and administer programs to help people conserve, improve and sustain natural resources and the environment. This may be through consultations, renting equipment, Field Days, operation and maintenance of the nation-leading 2,107 upstream flood control dams or a host of other services. We thought we would narrow the focus and offer a snapshot of what you might find at your local district.
These examples come from efforts of the Oklahoma Association of Conservation District's five Outstanding Area Conservation Districts in 2022. The overall Outstanding Conservation District will be recognized this month at the OACD State Meeting, scheduled for February 26-28, 2023, at the Embassy Suites in Oklahoma City.
Area I: Alfalfa County Conservation District
Who is your prescribed burn buddy? This Conservation District, based at Cherokee in northwest Oklahoma, fits the description of a prescribed burn buddy for the Alfalfa County Prescribed Burn Association. The district serves as the burn association's headquarters and is a strong advocate for this practice.
"The Alfalfa County Conservation District is a huge supporter of this much needed service to our community. Annual dues are 25 dollars. If you plan to burn, this is the best decision you could ever make," the District's Annual Report stated. "There is a burn trailer available with the necessary equipment, along with the technical assistance needed to complete a successful and safe burn."
Those wanting to rent the trailer must have a burn plan in place and be a member. Burn plans are kept on file in the office, and the Natural Resources Conservation Service can assist with burn plans. Prescribed burning is a key land management practice used to restore and maintain native plant communities to their former diversity and productivity for livestock production and wildlife habitat, along with reducing fuels and damage from wildfires.
Area II, Payne County Conservation District
Based in Stillwater, The Payne County Conservation District in 2022 proudly opened their Education Pavilion. The District, with the help of a grant from Friends of Blue Thumb and a grant from Xerces, was able to plant 130 pollinator plants and will be planting more seeds this fall. Jake Linneman prepped the bed, Ray Moranz, Jim Ellis and Anita Kaufman planted all of the plants and kept them watered.
"We are excited about adding this element to our outdoor classroom and look forward excitedly for all the plants to mature and feed pollinators for years to come," Kaufman said. "We will also use this as a teaching area to show others what plants they can plant to get the best results."
Area III, Wagoner County Conservation District
This northeastern Conservation District, based in Wagoner, has been a major supporter of the Conservation and Agricultural Reach Everyone Project, a collaborative effort being led by the Oklahoma Association of Conservation Districts with the Oklahoma Black Historical Research Project, and partners agencies/organizations in Texas. The CARE project places an emphasis on assisting socially disadvantaged and veteran farmers/ranchers, while working with this targeted group to expand their knowledge of innovative technology, soil health, and invasive species eradication that will assist them in sustaining their farms.
"We can't stay in the past," CARE Champion, Major T.J. Love said, in an OACD video. "I'm not saying we need to forget about the past by no means, we're not acting like the past didn't happen, but right now we've got to move forward. That's what I want to do as a CARE Champion in Wagoner County. I want to help bridge that gap between minorities and what happened in the past … There are great opportunities out there. There are great programs out there to help any farmer be successful, but we just have to take that initial step and that step may be walking in and letting go of the past and having that mindset of well they won't help me anyway. The initial step is letting that go. I want to empower, I want to motivate and I want to encourage."
Area IV, North Fork of Red River Conservation District
As mentioned, Oklahoma leads the nation in upstream flood control dams, which protects lives, infrastructure and property. The North Fork of Red River Conservation District is responsible for the operation and maintenance of 42 watershed structures, of which eight are high hazard in Beckham County. The District Technician works to keep the dams operational and clear of growth and debris and performs yearly inspections. The rehabilitation of Upper Elk Creek 23D watershed started in June 2021, and the final inspection was performed April 20, 2022. District personnel visited the site several times during the rehab to check on progress and to work with the landowner. In September, a re-dedication involved the Oklahoma Association of Conservation Districts, the Oklahoma Conservation Commission, the Natural Resources Conservation Service, the National Association of Conservation Districts and others, with attendees including Congressman Frank Lucas and NRCS Chief Terry Cosby.
Area V, Johnston County Conservation District
The Johnston County Conservation District, based in Tishomingo in southeastern Oklahoma, purchased a hog trap with local funds to assist landowners in reducing the feral swine population. They have one trap and it is rented out continuously. The trap is available for a period of one month to landowners. It is a JAGER PRO system which operates from an app installed on the landowners' cell phone. Because the board felt like it was a valuable tool to help landowners control the feral hog population in the area, they have graciously donated their time to deliver and install the trap. Feral hogs are a major problem for the agricultural community, as well as some urban communities, causing millions in damage to land and crops each year. Feral hogs pose disease risks to livestock, pets and humans.
Again, these efforts from the Oklahoma Association of Conservation District's five Outstanding Area Conservation Districts in 2022 are a small sample of the great conservation work being led by local Conservation Districts throughout Oklahoma. Producers can contact their local Conservation District for more information. To find your local Conservation District, please go to https://conservation.ok.gov/conservation-district-directory/.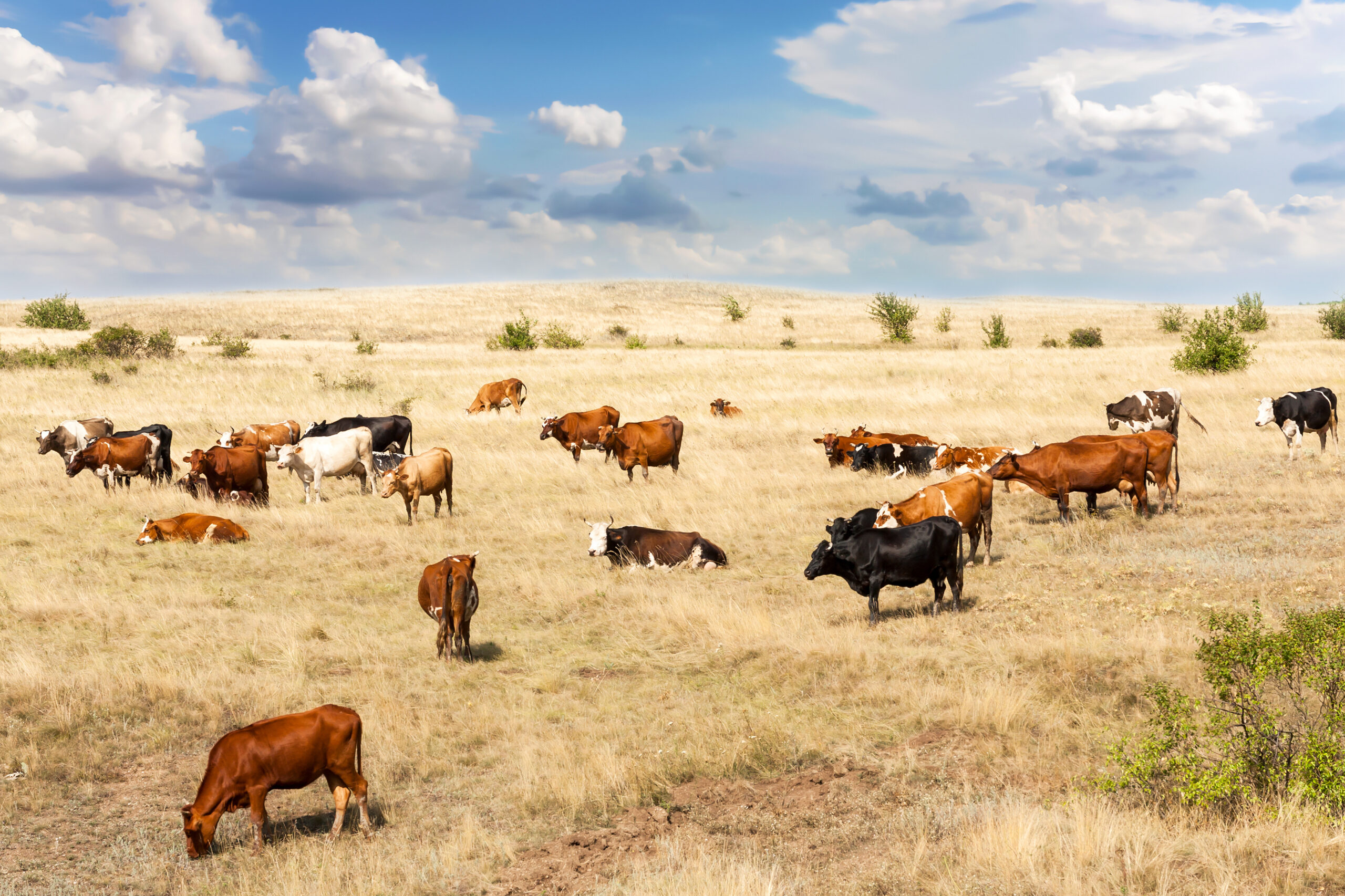 Barry Whitworth, DVM – Area Food/Animal Quality and Health – Specialist for Eastern Oklahoma
A ranch in Australia experienced an abnormally high number of stillbirths and weak born calves in 2004-2005. An investigation revealed that the usual infectious causes were not the problem. After additional testing, veterinarians diagnosed low levels of vitamin A as the cause.
According to Dr. Greg Hanzlicek, with the Kansas State Veterinary Diagnostic Laboratory (KSVDL), Kansas had an unusually high number of stillbirth cases and weak born calves in the spring of 2019. After many laboratory tests, it was concluded that the problem stimmed from a lack of energy, protein, Vitamin A, or combinations of all of these.
Both of the above examples demonstrate the importance of vitamin A in reproductive efficiency. Research has shown that low vitamin A levels during pregnancy are associated with abortions, stillbirths, and weak born calves. In addition to playing an important role in reproductive efficiency, vitamin A is essential for vision, bone growth, and maintaining epithelial tissue such as skin and hooves.
Animals obtain vitamin A from consuming green forage and/or the addition of vitamin A supplements to the diet. Lush green pastures contain high amounts of vitamin A. As plants mature and during times of drought, the amount of vitamin A decreases. The ranch in Australia experienced below average rainfall in the previous two years prior to the calving season. During the calving season, rainfall was below average with very dry conditions and little green forage was available.
In general, animals obtain adequate amounts of vitamin A by grazing green forage. Animals grazing green pastures will build a healthy store of vitamin A in the liver. When vitamin A is in short supply, the stores in the liver prevent deficiencies. According to Dr. Lalman, Extension Beef Cattle Specialist Oklahoma State University, the stores should last 2 to 4 months during times of deficiency. During times when green forage is not available, vitamin A supplements need to be added to the diet to prevent deficiencies.
When vitamin A levels are deficient, night blindness is one of the earliest clinical signs. Other eye issues include clouding of the cornea, ocular discharges, and possible ulcerations. Skin issues found when levels of vitamin A are deficient include a dry rough coat, scales on the skin, and dry cracked hooves. Other neurological signs include incoordination or gait problems. Seizures may occur due to the increase cerebrospinal fluid pressure. Birth defects have also been attributed to low vitamin A levels.
Animals displaying vitamin A deficiency should be treated immediately with vitamin A injections. If treated early, response is usually rapid and complete. However, delaying treatment may result in irreversible damage. Even with treatment, cattle with vision impairment due to vitamin A deficiency may not regain their sight.
Preventing Vitamin A deficiency depends on producers being attentive to the environmental conditions that favor low vitamin A levels in forage. During these times, producers need to supplement the diet with vitamin A. Producers need to be aware that Vitamin A supplements degrade rapidly, so vitamin A supplements should not be stored for long periods of time. In addition to vitamin A supplementation, research indicates that diets low in protein result in poor absorption of vitamin A. It is important that producers ensure that the rations have sufficient protein levels. Lastly, since colostrum contains high levels of vitamin A, producers need to ensure that newborns obtain adequate amounts of colostrum at birth.
Similar to the Australian example, most of Oklahoma had below average rainfall for the year of 2022. This resulted in pasture quality decreasing earlier than normal. Due to this year's lack of green forage, liver stores of vitamin A may be inadequate for the animal's needs. Producers need to ensure that the diets of their cattle have adequate amounts of vitamin A, energy, and protein. For more information about Vitamin A, producers should contact their veterinarian and/or visit with their Oklahoma State University County Ag Educator.
References
Hanzlicek, G. (2019, May). Difficult Calving Season Findings:2019. Diagnostic Insights. www.ksudl.org/resources/news/diagnostic_insights/may2019/difficult-calving-season2019.html.
Hill, B., Holroyd, R., & Sullivan, M. (2009). Clinical and pathological findings associated with congenital hypovitaminosis A in extensively grazed beef cattle. Australian Veterinary Journal, 87(3), 94–98.
Parker, E. M., Gardiner, C. P., Kessell, A. E., & Parker, A. J. (2017). Hypovitaminosis A in extensively grazed beef cattle. Australian veterinary journal, 95(3), 80–84.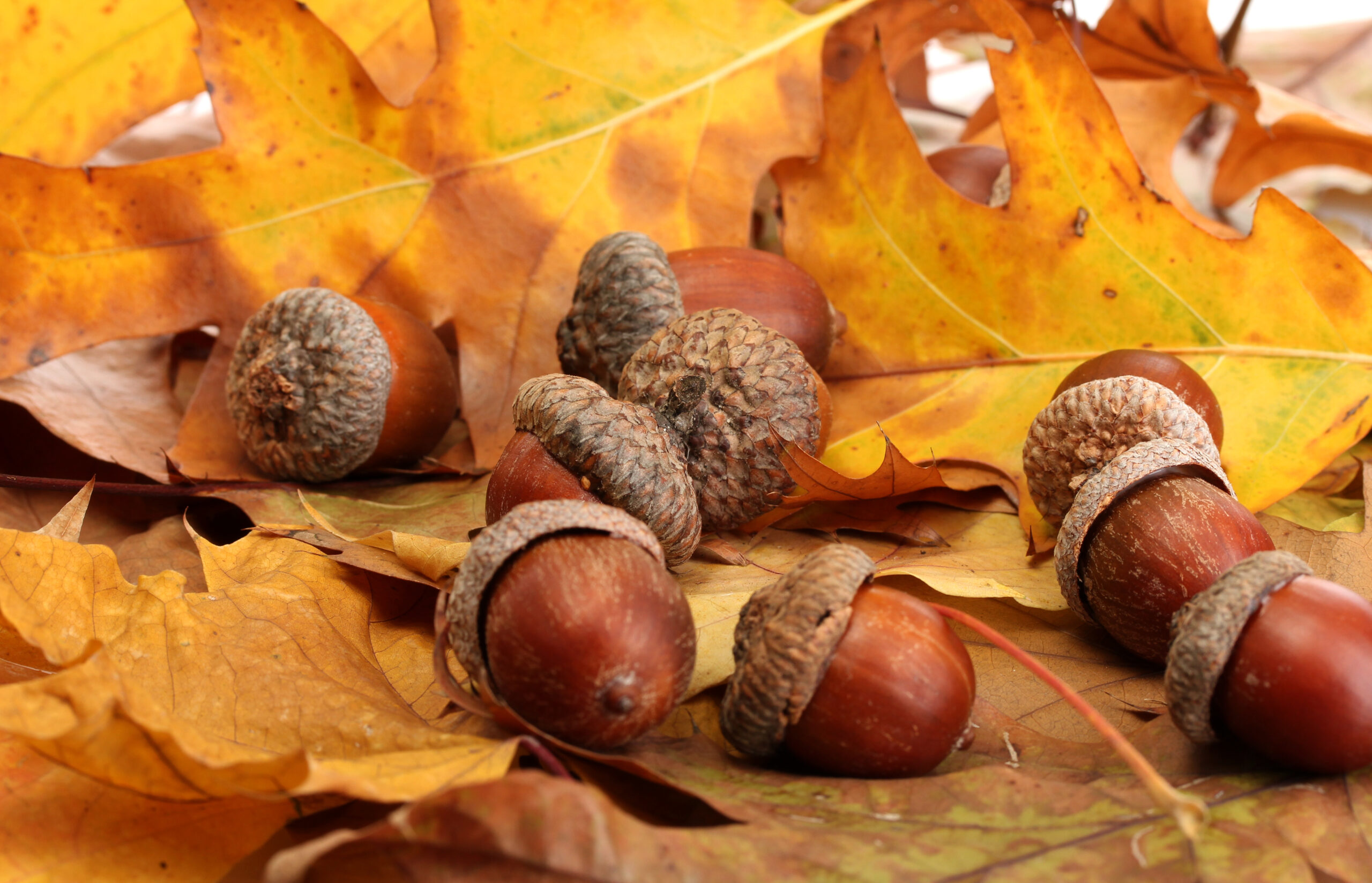 Barry Whitworth, DVM
Area Food/Animal Quality and Health
Specialist for Eastern Oklahoma
With the prolonged drought, most pastures in Oklahoma are in poor condition. With the lack of available forage, animals may go in search of alternative foods. If oak trees are in the pastures, acorns may be a favorite meal for some livestock this fall. This may result in oak poisoning.
Oak (Quercus species) leaves, twigs, buds, and acorns may be toxic to some animals when consumed. Obviously, acorns can be a problem in the fall and green acorns can be more toxic than mature acorns. When acorns form only a small portion of the diet, there are usually no signs of problems. However, consumption of large quantities may result in toxicity. Tannins in the acorns cause the toxicity. The most common tissue damaged by the tannins are the digestive tract and kidneys. Cattle and sheep appear to be more susceptible to toxicity than goats. Other animals such as horses, rabbits, and chickens have succumbed to the toxicity of oak poisoning as well. Interestingly, some individual animals are more tolerable of the toxins and show no ill effects when consuming acorns.
Clinical signs of oak toxicity usually appear a few days after consumption of acorns. Initially, the animals are weak, listless, emaciated, and anorexic. This is followed by ventral edema (swelling of lower parts of the body such as legs, chest, ventral abdomen), urinating large amounts of urine, abdominal pain, and constipation. The animal may pass hard mucus covered fecal material which may change to black tarry or bloody feces as the disease progresses. If the animal is not treated, kidney failure is likely.
A tentative diagnosis of acorn poisoning may be based on clinical signs and access to acorns. Blood tests that indicate kidney disease is another clue to the condition. A necroscopy with examination of tissues for characteristic lesions of the disease is the standard to confirm a diagnosis of oak toxicity.
Treatment of oak toxicity starts with removing the animals from the area where the acorns are located. Those animals displaying signs of the disease should be given fluids to correct dehydration and electrolyte imbalances. Mineral oil and/or activated charcoal may be given to reduce toxin absorption. If animals survive the initial toxicity, they may recover, but it may take several weeks for kidney function to return to normal.
As always, prevention is better than treatment. Producers should be very careful allowing livestock to graze in areas where acorns are present. Livestock should be fed plenty of hay and feed this fall to avoid over consumption of acorns. For those producers who cannot avoid grazing areas with large numbers of oak trees, feeding a grain mixture with 10% to 20% of calcium hydroxide has been successful in preventing problems with acorn poisoning.
Two thousand twenty-two has not been the best year for livestock producers. The drought has produced poor pasture conditions as well as very little hay. On top of those problems, feed costs continue to increase. The last problem a producer needs is a large number of sick cows. For those that graze an area with a large number of oak trees, prevention may be worth the cost this year. At the very least keep a close watch of your animals this fall. Producers wanting more information about oak toxicity, should consult with their local veterinarian or visit with their Oklahoma State University Cooperative Extension County Agriculture Educator.