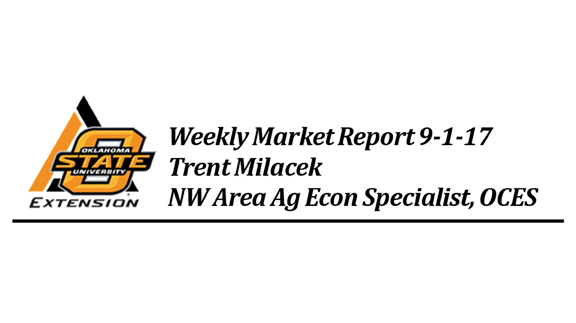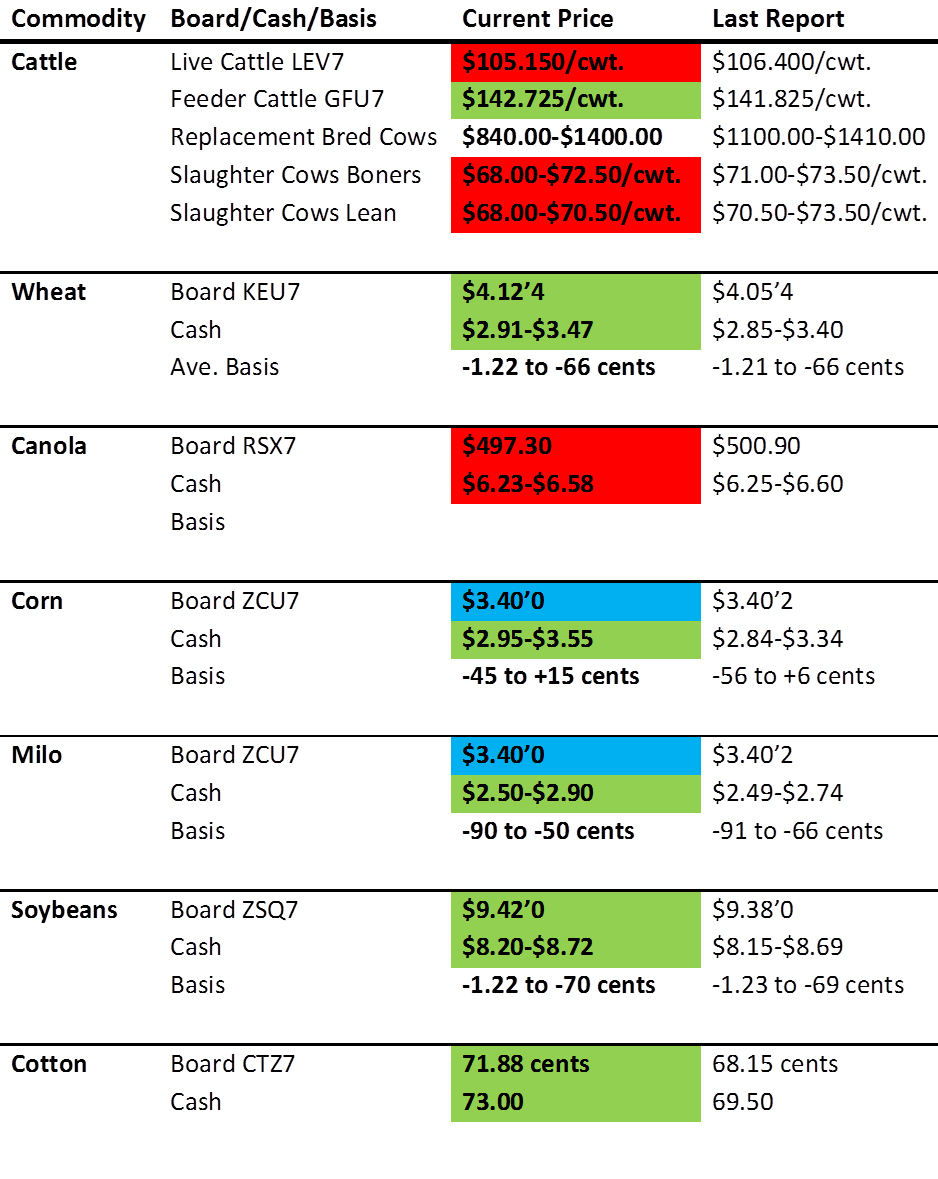 By Trent Milacek
Feeder cattle futures have maintained above the $140/cwt. price level since April. This small rally began in January of '17 and is showing signs of weakening in recent months.
Large placements of feeder cattle in 2017 will weigh on feeder prices into the first of the year. While there is support at current prices, a large change in fundamentals could push prices below $140/cwt.
Currently, a March '18 feeder futures contract costs $139/cwt. If prices fall, the next technical support level will occur at $120-$122/cwt. A producer can purchase a March '18 feeder cattle futures put option at a $130/cwt. strike price for 5.3 cents per pound.
By using the put option, a 750 lb. calf can be price protected for $40/hd. and the futures sale price would never fall below $130/cwt.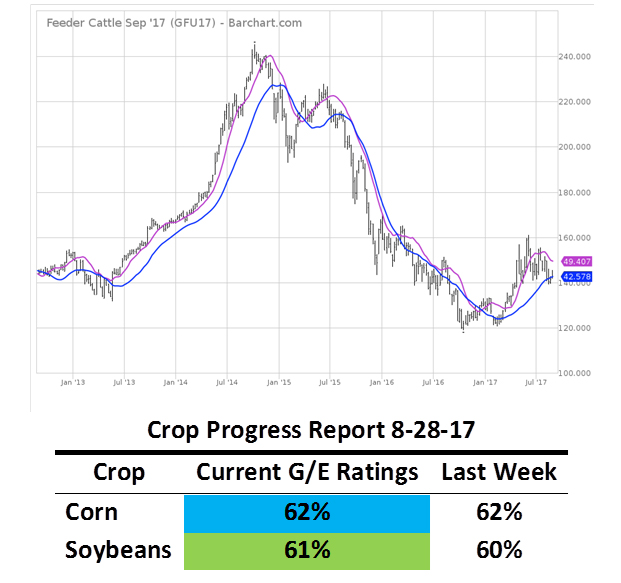 However, prices could still increase if prices rally. In the event that prices fall to $120/cwt., the sale price on the board will be $975/head. Subtracting the cost of the option will result in a net value of $935/head. Alternatively, if prices fall to the next technical support level at $120/cwt., the sale price for a 750lb. animal that is not price protected would be $900/head.
In this example, the producer would increase the futures sale price of the animal by $35/hd. due to purchasing a put option. With the current uncertainty in cattle markets, it will be wise to be cautious.