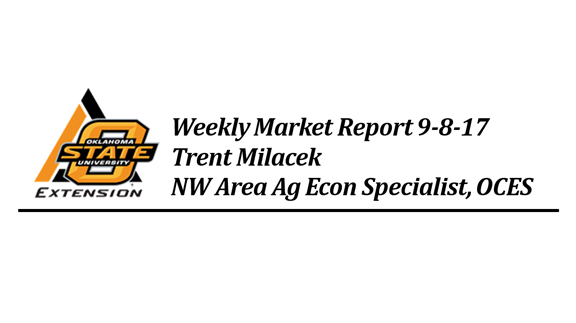 By Trent Milacek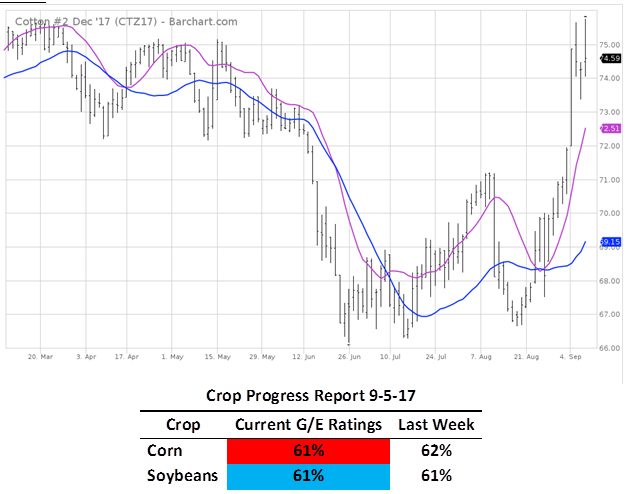 Cotton prices rocketed higher this week due to Hurricane Harvey and Irma. Harvey could have a large impact on Texas cotton acres due to devastating flooding. Reports indicate that 300-600,000 acres could be affected not including cotton lost that was in storage.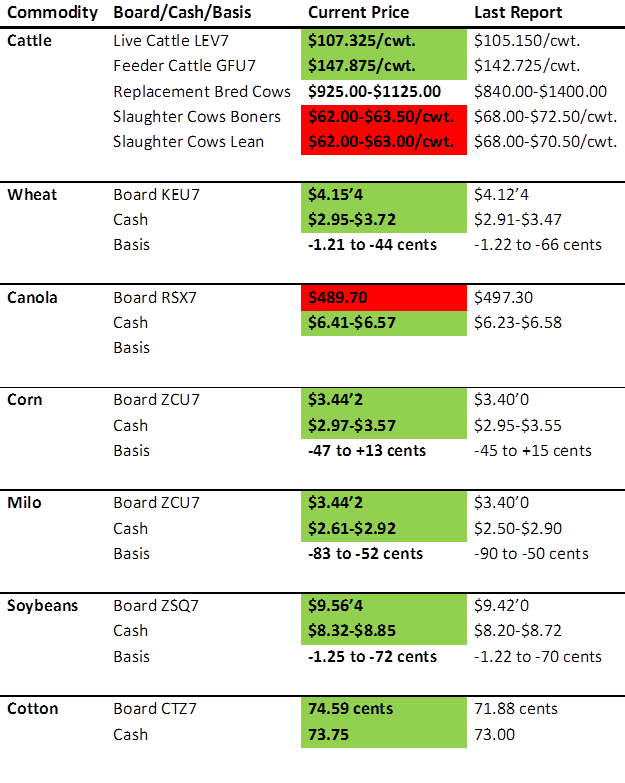 As Hurricane Irma moves further west than previously expected, more southeastern U.S. cotton acres will be damaged. Markets are poised to make another run through next week as detailed reports of the expected damage begin to materialize. If producers still have new crop cotton that has not been marketed, this is a great opportunity to watch the market and get a floor in while prices climb.
Wheat, corn and soybeans are anticipating the September 12 USDA report where yield estimates could be big news. Corn and wheat appear to be oversold and looking for a bottom. The sentiment appears to be mostly neutral to slightly bearish in these markets, which may suggest that producers hold off on nearby sales. Farmers are unlikely to see price levels like they did after harvest, but cash sales above $3.75 in wheat would be a great target.