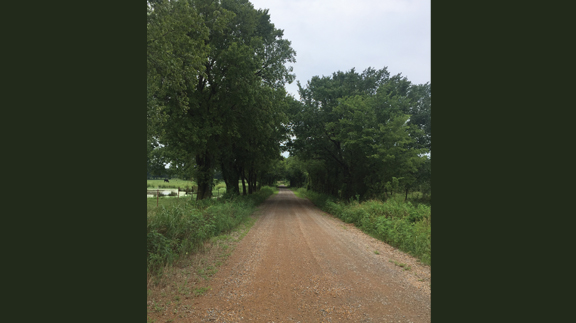 By Beth Watkins
Moving to the country sounds like an easy transition: things are a little slower, and it's definitely not as populated, the people are friendlier and your land is your land, you can hunt, fish, ride 4-wheelers, shoot guns and skinny dip. But, I've discovered moving to the country takes a little getting used to. I am experiencing what I call "country girl problems."
When I went to the U.S. post office to set up my P.O. Box and get my mail transferred, I had a difficult time catching the U.S. Post Office open. The window hours are 8 a.m. to 12 p.m. Monday through Friday. I stopped in one night around 7 p.m. to get my mail from the box. The lobby was locked. Back home the post office lobby was open all the time. If you had an account or a rented mailbox at the UPS store then you were issued a key to the mailbox lobby and had access to the copy machines.
The next time I caught the lobby open, I informed them that I did not get my key for the front door, so I could access my mail after hours. Silly city girl misunderstanding turned into Country Girl Problem #149. If you want to get your mail, the lobby hours are 8 a.m. to 6 p.m. Monday through Friday and 8 a.m. to 12 p.m. on Saturdays. If you can't wait, call the key keeper's cell phone and he will meet you there and let you in. That situation remedied itself last January! The lobby is now open 24/7.
Country Girl Problem #791 is when you have hand washed and detailed your truck, pulled it back in the garage and a few days later, when you need to go to town, it's rained and you've got a dirt road a mile long to the paved road.
Even the sayings down here in southeastern Oklahoma are different.
While on our trip to Tulsa, I asked GW if we could go to the mall and do some shopping. I expected his usual sweet answer, "Of course baby," but it was followed by a phrase I had never heard before, "But, I would rather pick black pepper out of a chicken's butt!" So now, what's a girl to do with an answer like that? I call it Country Girl problem #99 since I'm 99 miles from my mall, and online shopping is all I have.
Nights out are different down here too! Jon's Country Corner gas station/convenience store and tire shop is the social hub of Indianola, Okla. Every Friday night they serve up the best catfish, hushpuppies and brown beans you will ever lap your lips around, complete with award-winning desserts. During dinner a few locals entertain us by a-pickin'-an-a-grinnin'. You have to get there early to get a good table by the band.
Bonfires are very popular here, also. It seems like random people smell the fire and just show up. One night I witnessed a young girl pack her lip with a dip bigger than my husband does. Her friend held her beer so she wouldn't get it mixed up with the beer bottle she was spitting her dip inside. As I pondered things like, "Who taught her to dip, and why?" and "Does her mother know?"  My brain was screaming a phrase GW's used before, "I have been to three goat ropins' and a county fair, but I ain't never seen nothing like that before!" I realized at that moment, GW's funny sayings have found their way into my vocabulary.
Read more in the September issue of OKFR!