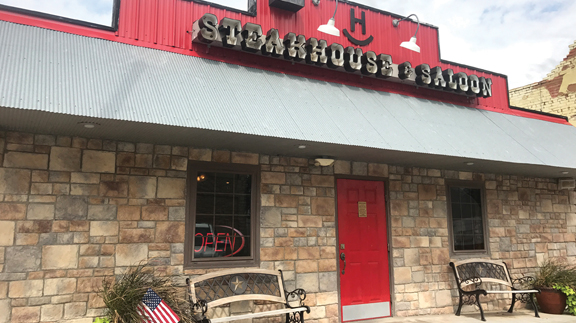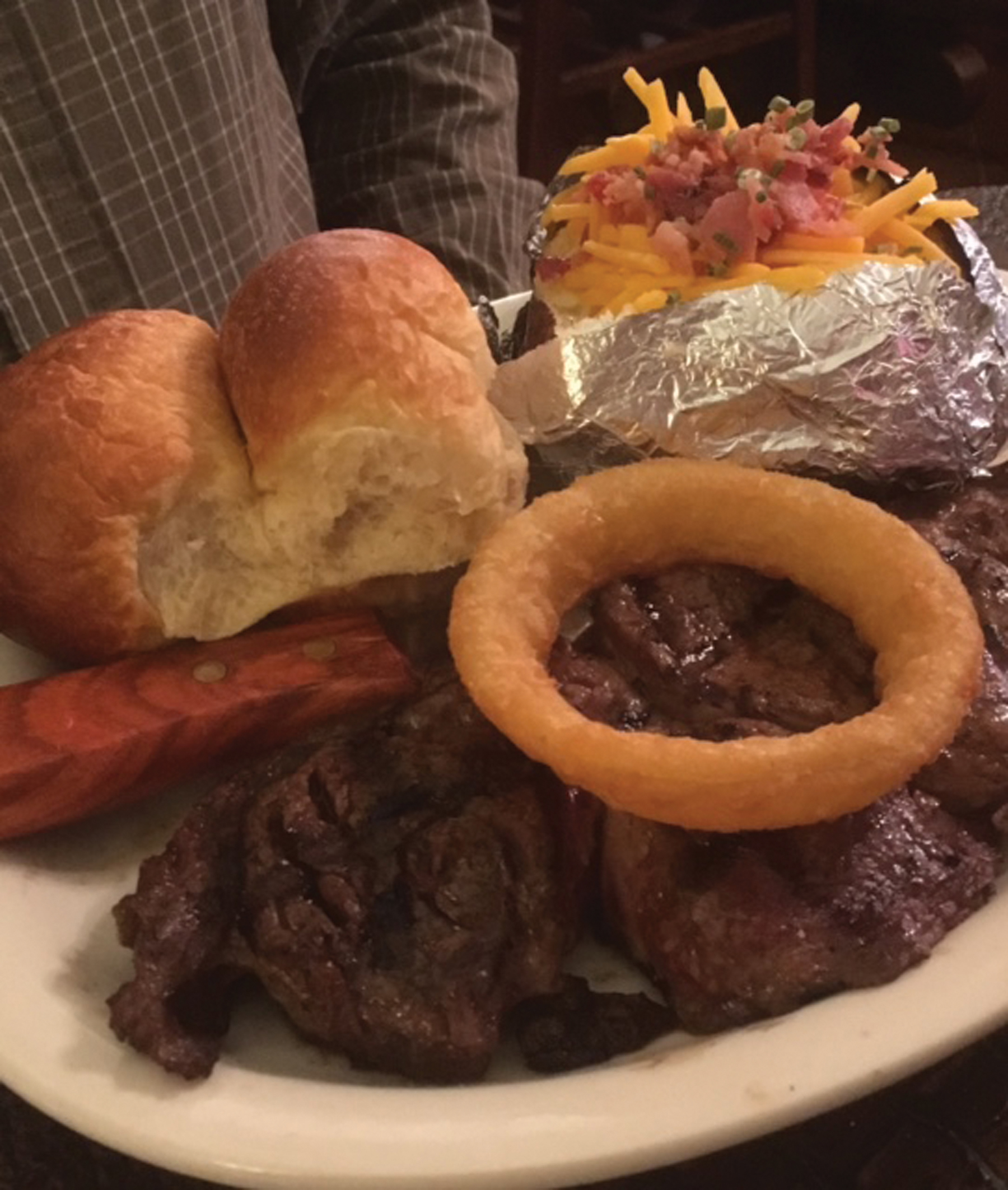 By Kristi Hawks
As a fairly new resident to Oklahoma, I am a backroads driver and enjoy finding great local places to eat where the cooking reminds me of my mom's, and where the dining atmosphere reminds me of sitting around the family dinner table, having those long interesting conversations with family and friends.
On a recent road trip, I took my mom and a couple friends to the Rockin H Land & Cattle Steakhouse and Saloon in Temple, Okla. First, I had to search the small town on GPS to find Temple, Okla., because I've only heard of Temple, Texas.  We started off on our hour-and-a-half scenic drive through ranch and cattle country to enjoy lunch at the Rockin H Land & Cattle Steakhouse and Saloon. It was easy place to find on Main Street and had a very welcoming entry with a bright red door just calling us to come in and enjoy our lunch.
We first wandered through the entrance into the Boot Jack Saloon which has dining space, a dance floor and pool tables and can be rented for events. They had flyers of entertainers who performed at the restaurant. The walls were also filled with posters, pictures, sayings and historic photographs of the western Oklahoma town. It was fun to walk around, look at the décor and discuss the history and people in those pictures.
We were then seated in the dining section of the main restaurant for our lunch. The Rockin H Land & Cattle Co. Steakhouse and Saloon website describes the location as a rustic, intimate atmosphere. In my opinion, they were right. The menu was several pages in a binder book with plenty of choices for any type of appetite. Steaks are their specialty and they serve prime rib during the Saturday dinner service but have plenty of other options like grilled salmon, shrimp, cheeseburgers, pork chops, catfish and tilapia.
We started with a couple appetizers their golden fried mushrooms and spicy fried green beans. Both came in unique dishes with ranch dressing for dipping. The mushrooms were juicy and tasty and the green beans were loved by all and as advertised—"a fried vegetable with a kick."
Pick up the October issue to learn more!
Save