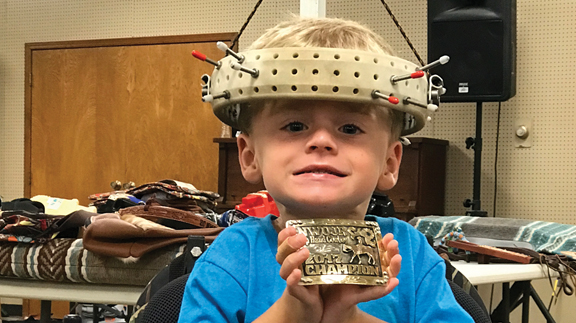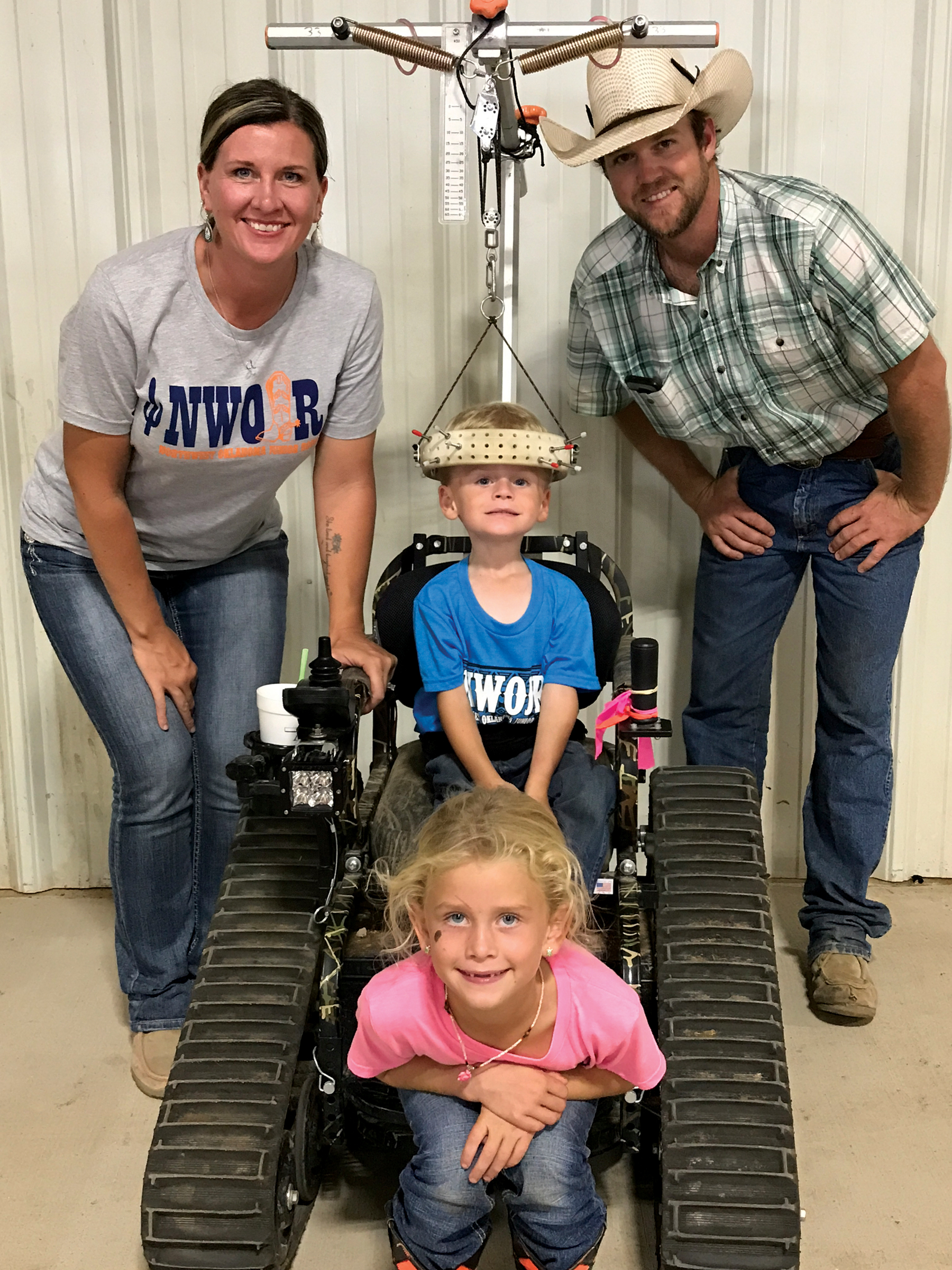 By Ddee Haynes
Once in a while, you meet someone who has such an impact on you it makes your head spin. This summer I met one little guy who did just that. His name is Hagen Nielsen. Hagen is five years old with a head full of blond wavy hair, big blue eyes and an ornery-infectious smile.
The first time I spoke to Hagen he had come barreling around the corner of the concession stand at the rodeo arena in Woodward, Okla. Hot on his heels was his mom Amanda scolding him for going too fast. As soon as his mom was out of ear shot, I looked at Hagen and said, "Well I guess you got a speeding ticket!"
He and I had a pretty good laugh and that is how our friendship began. If you are like most, the image that first comes to mind after reading this is of a little boy rounding the corner on foot. But Hagen doesn't walk and run like most children. Instead his mode of transportation is what I would describe as a cross between a wheel chair and a small tank.
Hagen is your typical five-year-old boy in all aspects except for the fact he has a rare disease known as Bruck Syndrome. Bruck Syndrome is a combination of Osteogenesis Imperfect/OI (brittle bones) and Arthrogryposis (contractures of the limbs).
Currently, there are only "13 reported" cases of Bruck Syndrome in the world. The disease is a very rare syndrome characterized primarily by weak, brittle bones and abnormal knees, ankles and foot joints. The cause is thought to be an autosomal recessive inheritance. Since the syndrome/disease is so rare it is difficult to research. Bruck Syndrome has no effect on intelligence, vision or hearing.
Hagen also has severe scoliosis due to the Osteogenesis Imperfecta and has had to be in halo traction since he was two-and-a-half years old. Although Hagen has undergone multiple surgeries to try and help his legs, the surgeries thus far have not been successful. Hagen's legs below his knees are small and brittle with very little muscle. His lower legs will never be able to support his weight.
Hagen's parents, Jason and Amanda as well as his doctor's No. 1 goal right now is to get Hagen's back under control. Once his back is under control this will allow the doctors to put a rod in for extra support. After the rod, the next big surgery will be to amputate his legs at the knees. This will in turn hopefully give him a better quality of life and a chance to walk with prosthetics.
Pick up the September issue of OKFR to read more!
Save