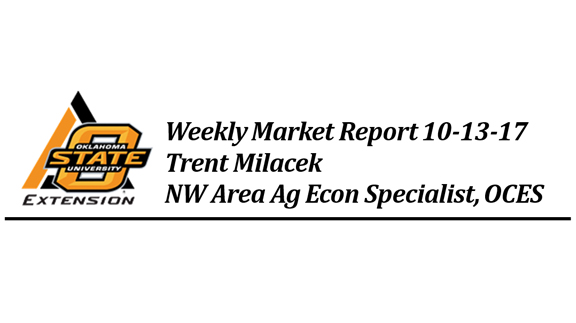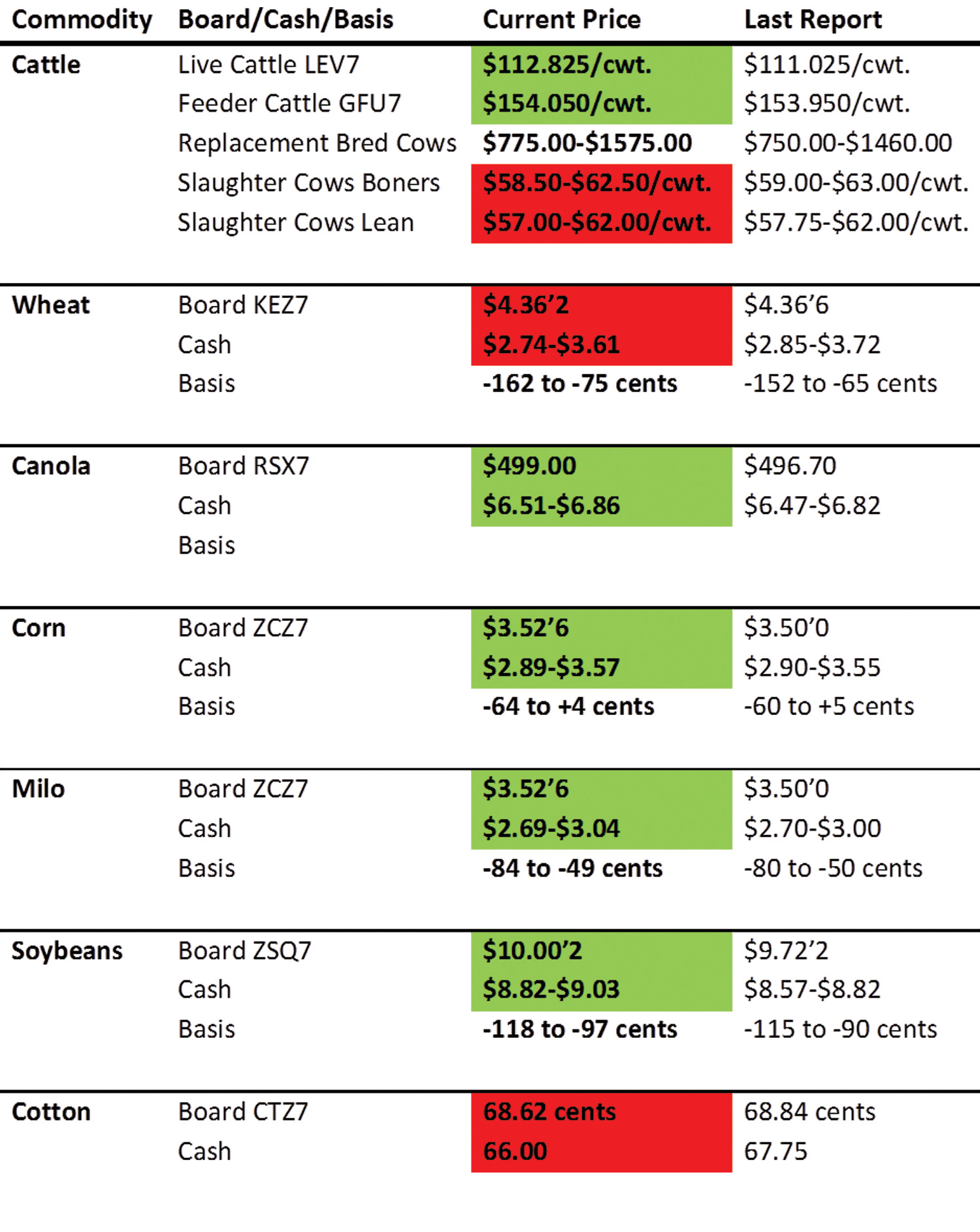 By Trent Milacek
The October WASDE report contained some surprising information. Most notably was a reduction in the estimated yield for soybeans of 0.4 bushels. That may not sound substantial, but new crop plantings increased to 90.207 million acres. An increase in acres and a reduction in estimated yield left expected production unchanged. Trade expected yields to creep above 50 so prices reacted positively to the bullish news.
The corn numbers reported as expected with an increase of 1.7 bu. in yield and a reduction in harvested acreage of 431,000. In the end, production increased by 40 million bushels. Yield numbers are mostly known and further adjustments will be small for corn. New information was lacking for wheat and some spillover support from corn and soybeans is noted. Wheat jumped 10 cents on Friday suggesting that there will not be much more pressure on contract lows in the near-term. Much of the "bad" news in the market is known for the major commodities and further strength in beans could allow some small rallies.
Beef demand has continued to allow prices to climb in feeder and live cattle markets. Currently, local demand continues to be high for 700+ pound calves providing good buying opportunities for stocker producers in the lower weights. At current prices, producers are looking at a possibility of a $5/cwt. upside and a $15/cwt. downside assuming the current marketing channel holds.

Good opportunities for price protection on the March contract will allow stocker producers to lock in profits. If purchasing calves, consider straight hedges or put options in order to reduce downside risk. Value of gain has remained in the $1.00-$1.50/lb. range depending on the size of calf purchased. This week provided some positive news for markets so remain vigilant and take advantage of opportunities to market commodities in storage or on the ranch.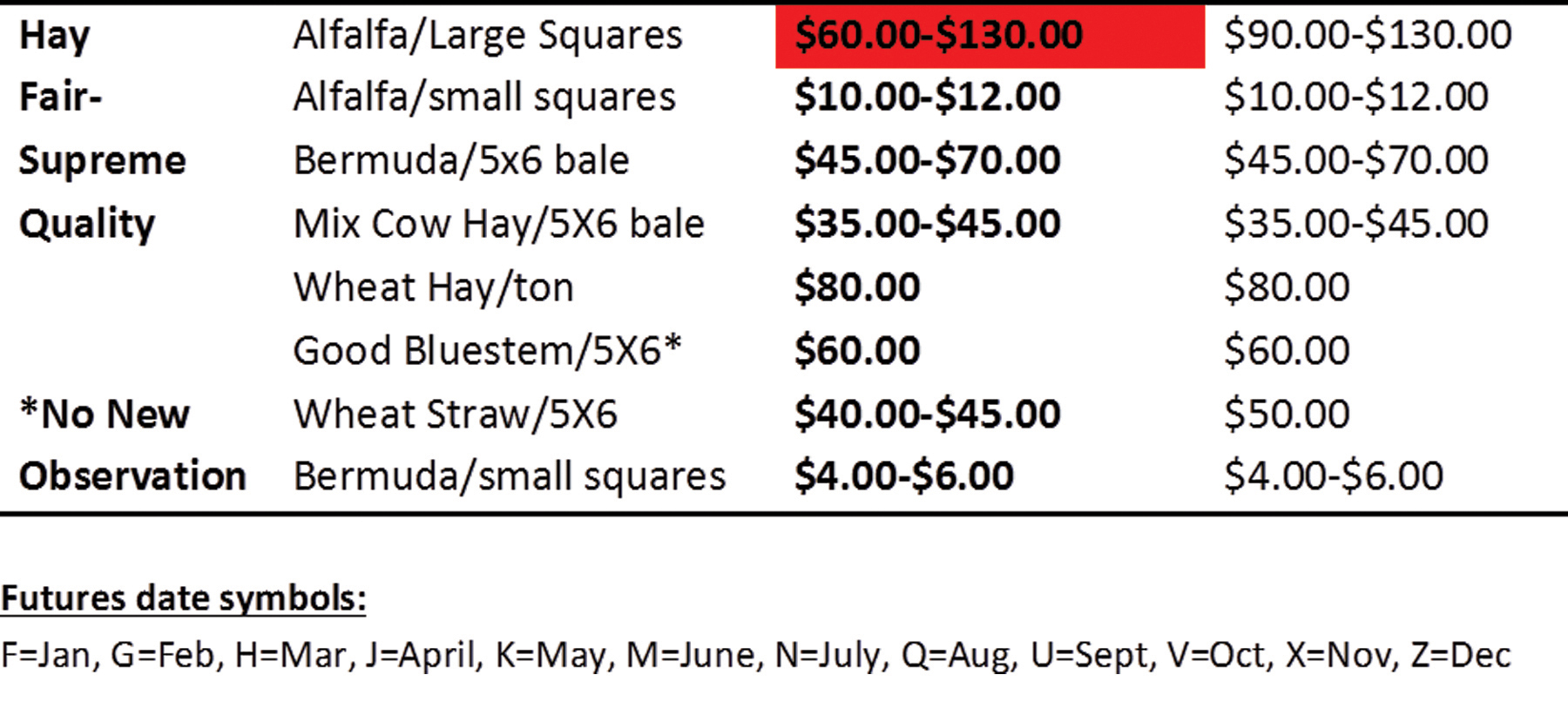 Oklahoma State University, U.S. Department of Agriculture, State and local governments cooperating. Oklahoma Cooperative Extension Services offers its programs to all eligible persons regardless of race, color, national origin, gender, age, religion, disability, or status as a veteran and is an equal opportunity employer.
Reference to commercial products or trade names is made with the understanding that no discrimination is intended and no endorsement by the Oklahoma Cooperative Extension Service is implied.