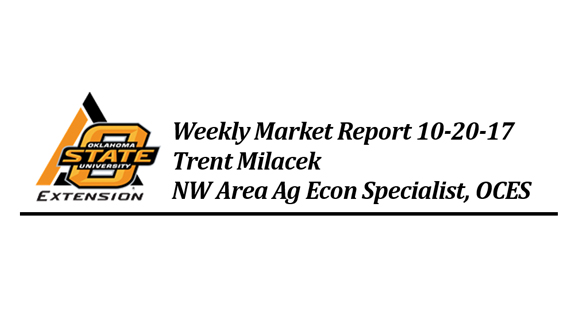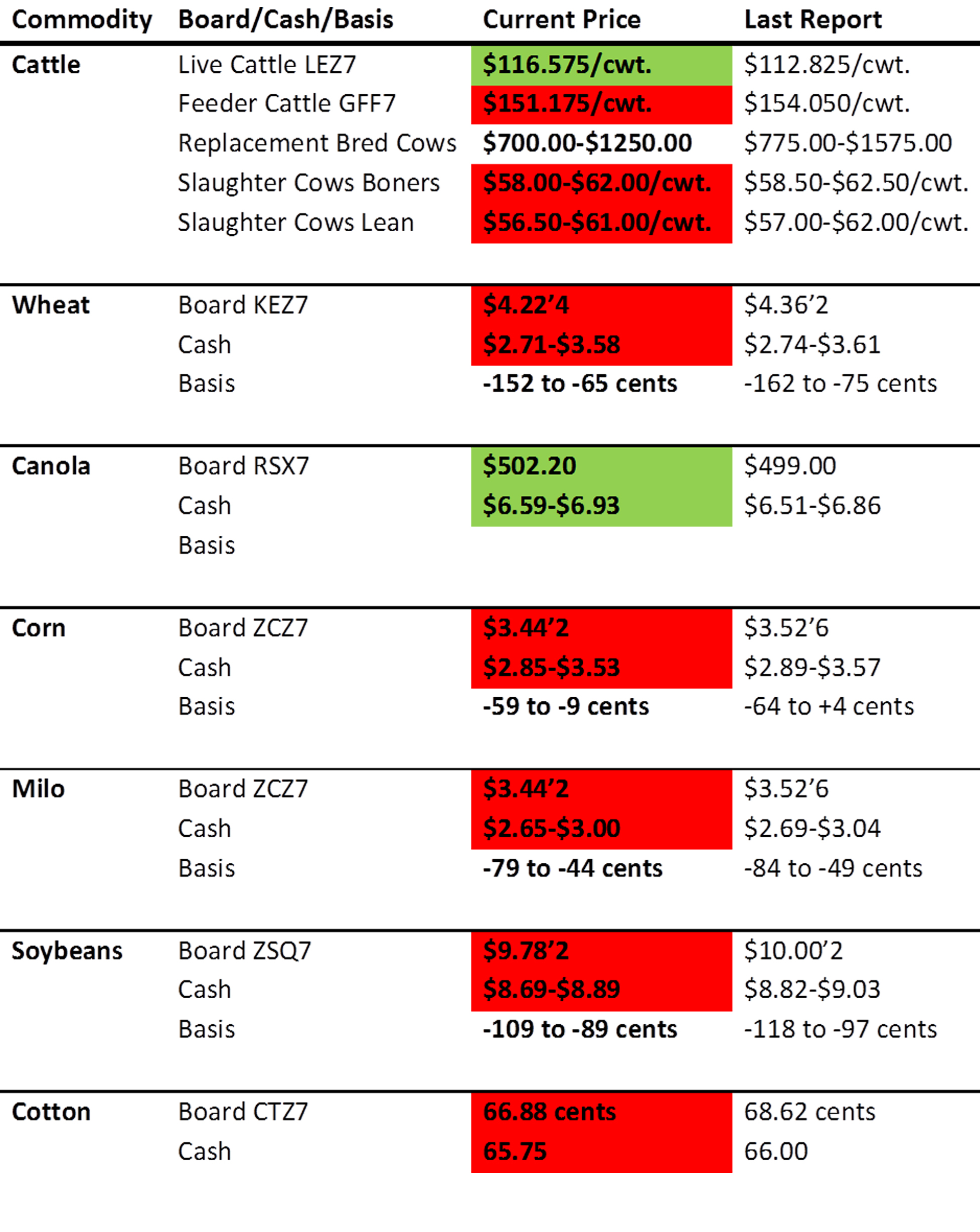 By Trent Milacek
The October Cattle on Feed Report offered another surprise to cattle markets with larger than expected placements. Compared to a year ago, placements in feedlots increased 13 percent to 2.15 million head. This is larger than the expected 8 percent pre-report estimate making this a bearish report for markets. Producers and market participants expected to see a large number as auction volumes and prices remained strong indicating good demand for cattle weighing more than 600 pounds.
Dr. Peel suggests that a large number of cattle that many expected to move to winter pasture ended up going to feedlots. While the report is bearish and prices may move lower through the week, fundamentals still indicate that markets could remain firm overall and continue above recent support levels.
Watch markets closely as opportunities to price March feeder cattle could become more difficult if prices fall close to recent support.

Oklahoma State University, U.S. Department of Agriculture, State and local governments cooperating. Oklahoma Cooperative Extension Services offers its programs to all eligible persons regardless of race, color, national origin, gender, age, religion, disability, or status as a veteran and is an equal opportunity employer.
Reference to commercial products or trade names is made with the understanding that no discrimination is intended and no endorsement by the Oklahoma Cooperative Extension Service is implied.