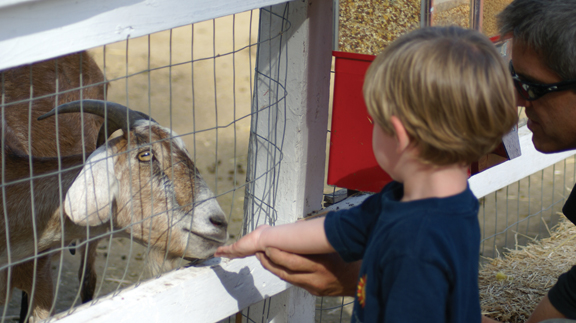 By Barry Whitworth
Humans partake in many activities throughout the day that exposes them to germs, but many of us may not realize that animals may be a source of those germs.
Events such as fairs, livestock shows or petting zoos may expose them to pathogens. Also, the everyday encounters with their animals on the farm, ranch, or backyard are opportunities to come in contact with bacteria, viruses or fungi. These microorganisms may cause diseases in people. People need to keep this in mind when around animals.
The Center for Disease Control and Prevention publishes a weekly flu surveillance report at www.cdc.gov/flu. The report ending on Aug. 19, 2017, indicated that 19 people were infected with the Novel Influenza-A virus. All the infections were associated with exposure to swine in a fair setting and no human to human transmissions were identified.
Another infection that has been a problem in 2017 is a Salmonella infection that has been associated with backyard poultry flocks. More than 900 individuals have been infected with Salmonella, and the majority of those individuals had contact with live poultry a week before getting sick. Another animal associated outbreak this year is a Salmonella Heidelberg infection that has been linked to contact with dairy bull calves.
All these are examples of zoonotic diseases. Zoonosis means a disease of animals that can be transmitted to humans under natural conditions. The CDC reports that approximately 60 percent of communicable diseases in the world are zoonotic. Also, 75 percent of all emerging human diseases are associated with pathogens originating from animals or from products of animal origin, according to the CDC. Any fair attendee, farmer, rancher, livestock exhibitor and backyard poultry enthusiast needs to be careful when dealing with animals.
Some of the common routes of getting a zoonotic infection are through direct contact, indirect contact, vector-borne or foodborne. Direct contact means actually touching the animal's saliva, mouth, blood, urine, feces or other bodily fluid. A good example of direct contact is when a rancher assists a cow that is having a difficult birth, where He/she can be exposed to blood, urine, feces and uterine fluid all at the same time.
Indirect contact means contacting areas where the animals live or surfaces that are contaminated. Fairs, chicken coops, barns, feed troughs or water troughs are examples of locations where a person might be contaminated with a pathogen. Vector-borne transmission includes diseases that are transmitted by being bitten by an insect such as a mosquito, flea or tick. A good example of this is the West Nile Virus, which is transmitted by mosquitoes.
Read more in the October issue of OKFR!