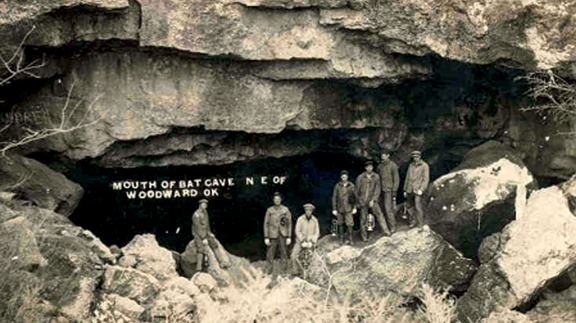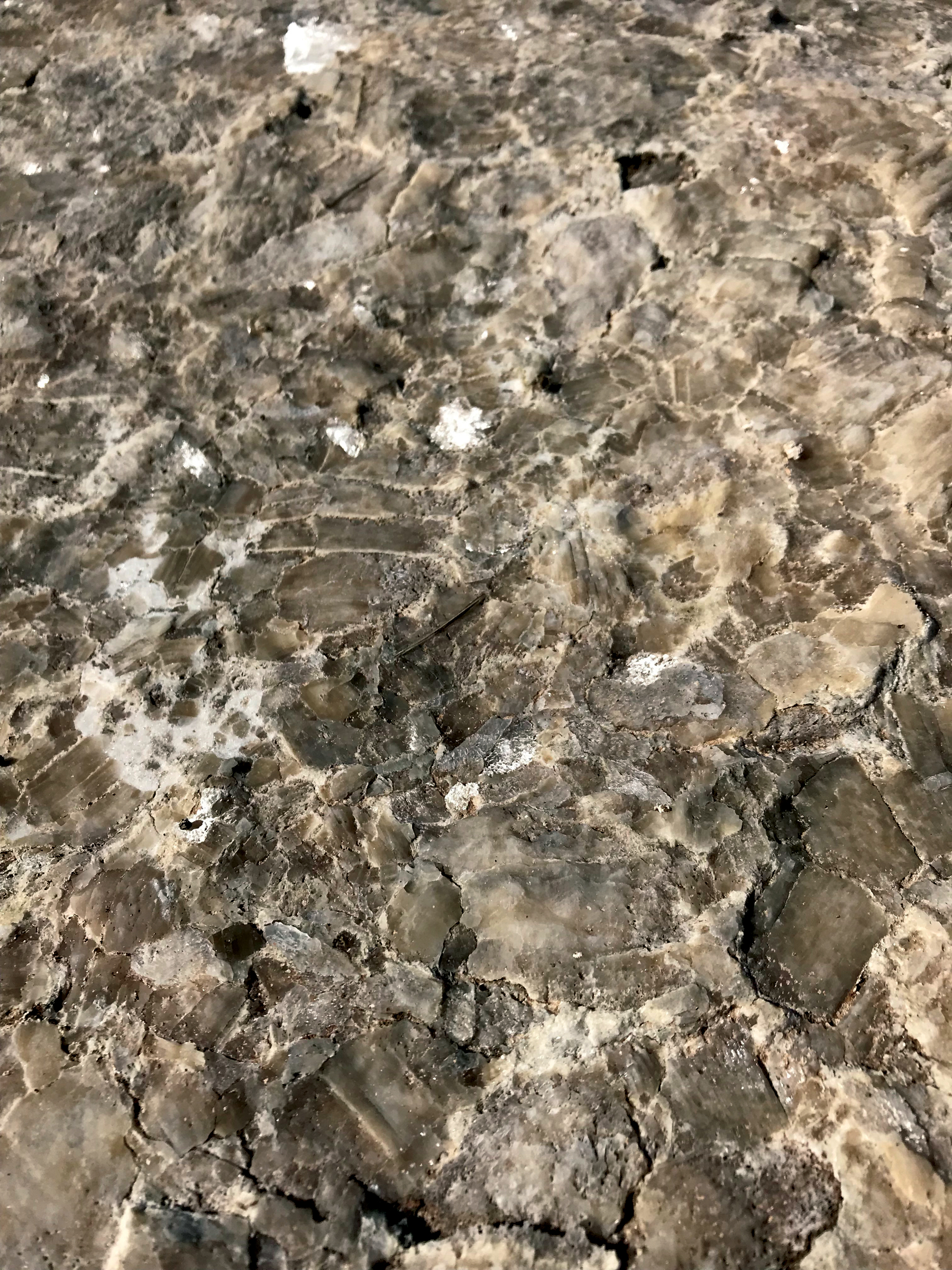 By Laci Jones
A loud voice comes across the speaker saying, "The next tour will start in five minutes." The tourists gather their belongings, get in a line and march off on their 45-minute tour of the Alabaster Caverns, the largest gypsum cavern in the world.
Located in northwest Oklahoma near Freedom, Alabaster Caverns State Park provides guided tours of the caverns formed from alabaster, a rare form of gypsum. The mineral is translucent, soft and contains less water than most gypsum.
With four caves at the state park, the alabaster caverns are more than 270 million years old. The earth was changing throughout this time with the creation of mountain ranges and deserts. The area where the state park sits today was once under the Permian Sea. The cycle of the sea rising and falling four separate times created deposits of gypsum, dolomite and shale in the area, according to information provided at the state park.
Caverns also began forming in the area. The rock fractured by possibly an earthquake or fault shift, allowing water to seep in the cracks. As the water entered the cracks, the force created passageways. The cave grew as more water entered.
A cave is in the mature developmental stage when formations and crystals begin to form on the ceilings and the walls, according to information provided at the state park. Once the water subsides, the cave deteriorates and collapses, forming a canyon.
Fast forward many years later to Oklahoma's statehood. The land where Alabaster Caverns State Park sits was owned by two separate owners. Hugh Litton purchased 160 acres in 1910, and the other 40 acres was purchased by E.L. Leighton the following year.
In 1931, the Calhoma Development Corporation was formed by J.M Schumann and A.H. Grass, who purchased the two parcels of land for their business.
"They began developing the 200 acres as a 'pleasure resort,' which was to include a 'clubhouse' as well as secluded cabins and of course, the cavern tour," according to information provided at the state park
The land was repossessed six months later and was sold several times. In 1939, Charles Grass purchased the property for approximately $6,000. He gave tours of the caverns known as "imagination tours," where he would name the formations including "Popeye's Face" and "Clenched Fist."
By the early '50s, the owner's health began to fail. The State of Oklahoma purchased the property for $34,000 in 1953 for the development of a state park. The 200-acre state park features 11 RV sites and 12 primitive tent sites for visitors. The park has two group pavilions, accommodating up to 45 people as well as small picnic tables for smaller groups. An outdoor amphitheater is also located at the state park, seating approximately 40 people.
Learn more in the November issue of OKFR!