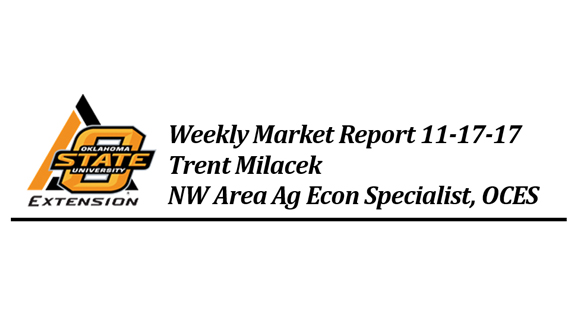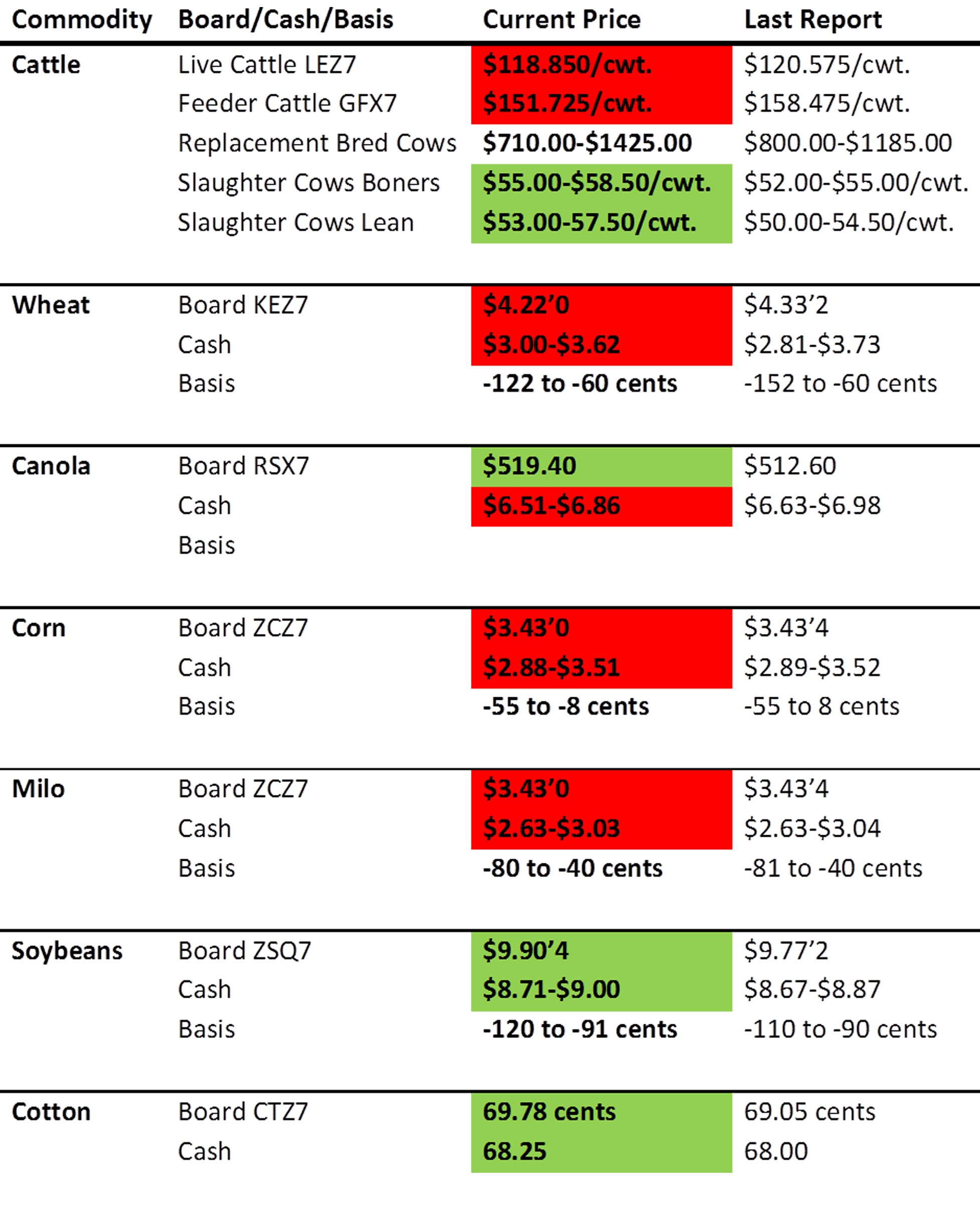 By Trent Milacek
The cattle on feed report released today was bearish with year-over-year increases in cattle on feed, placements, and marketings. Inventories are growing and prices have fallen. Recently, a producer asked me if prices can rally again. The graph depicts an interesting trend in the feeder cattle market. The orange line traces what could be a head and shoulders formation.
The first rally tested $155/cwt. before retracting and made a subsequent run to $162/cwt. before falling back to $152/cwt. Prices may rally again, but would have difficulty breaking $155/cwt. After that high is tested, prices could fall to support at $135/cwt. If your cattle are not price protected, watch markets closely at the beginning of next week. It is not difficult to secure price floors that protect $1/lb. value of gain.
Take advantage to ensure that any possible price declines do not take that opportunity away.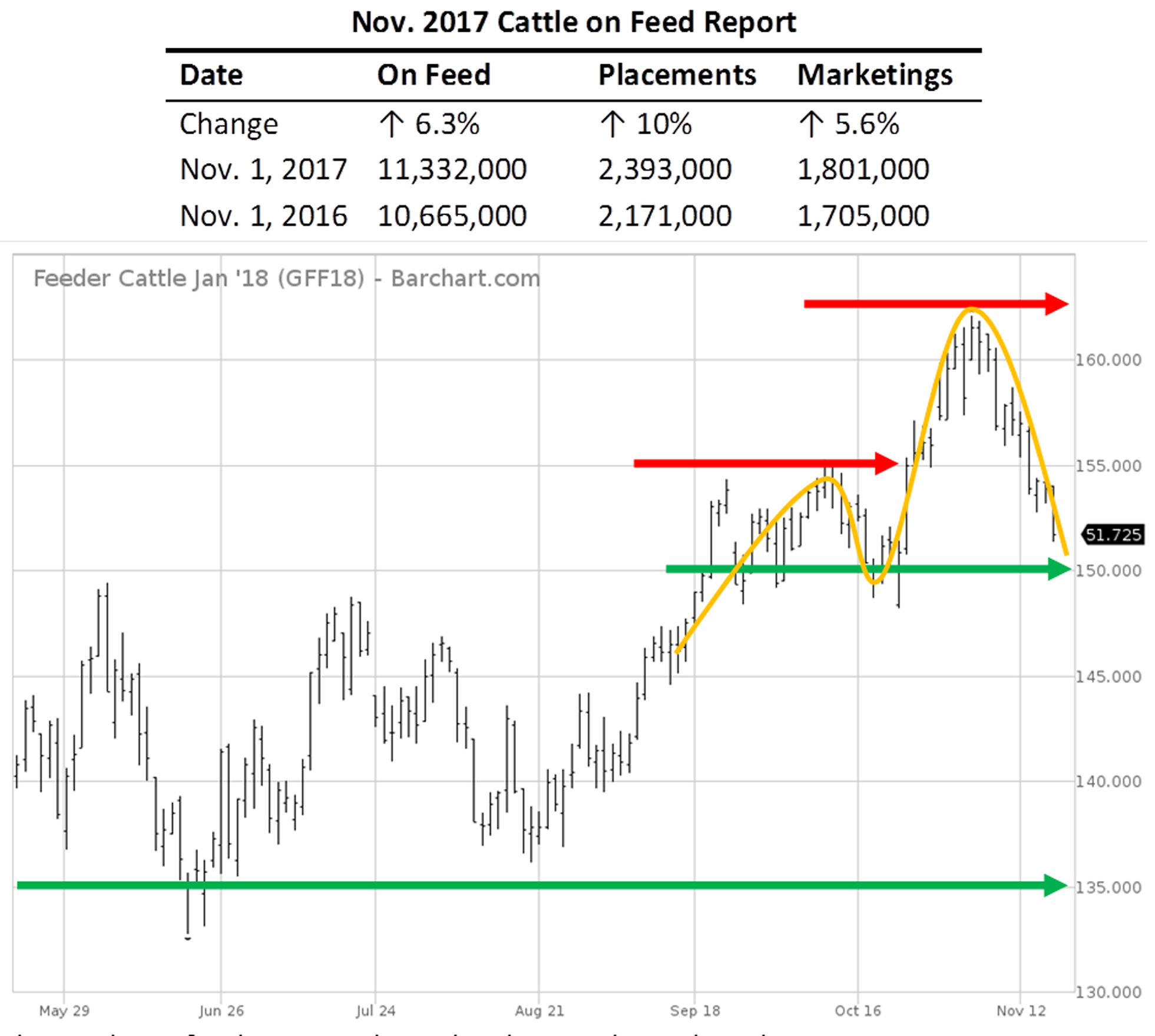 Oklahoma State University, U.S. Department of Agriculture, State and local governments cooperating. Oklahoma Cooperative Extension Services offers its programs to all eligible persons regardless of race, color, national origin, gender, age, religion, disability, or status as a veteran and is an equal opportunity employer.
Reference to commercial products or trade names is made with the understanding that no discrimination is intended and no endorsement by the Oklahoma Cooperative Extension Service is implied.