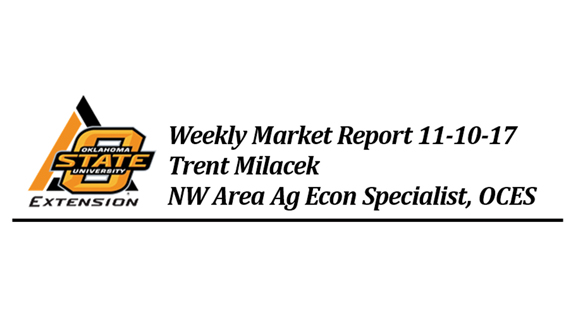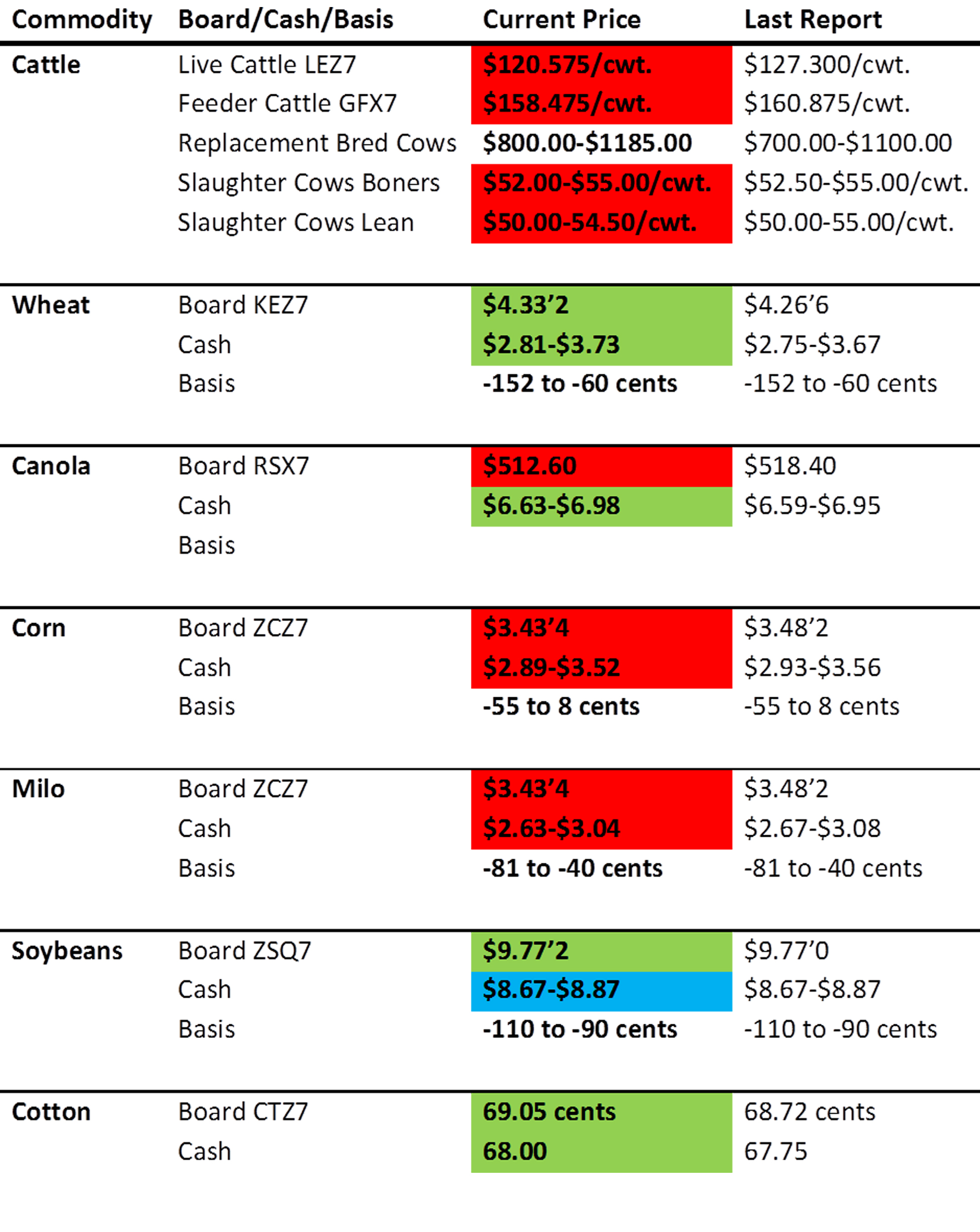 By Trent Milacek
The November WASDE report surprised corn traders with higher yields. USDA is expecting a corn yield of 172.41 bu./acre. Soybean yields remain unchanged at 49.5 bu./acre. Futures recovered some on Friday allowing soybean prices to finish the week unchanged and corn lost 4 cents. Part of the strength came from an announcement that China plans to purchase 12 million tonnes of U.S. soybeans at a purchase price of $5 billion. Wheat finished the week higher after feeling pressure from lower corn prices.
Live cattle and feeder cattle markets both moved lower on the week after testing resistance a few days earlier. Cattle still have some fundamental strength, but an unwillingness to stay above $160/cwt. may be a sign of weakness on the top end. Continue to explore pricing opportunities for feeder cattle on winter pasture.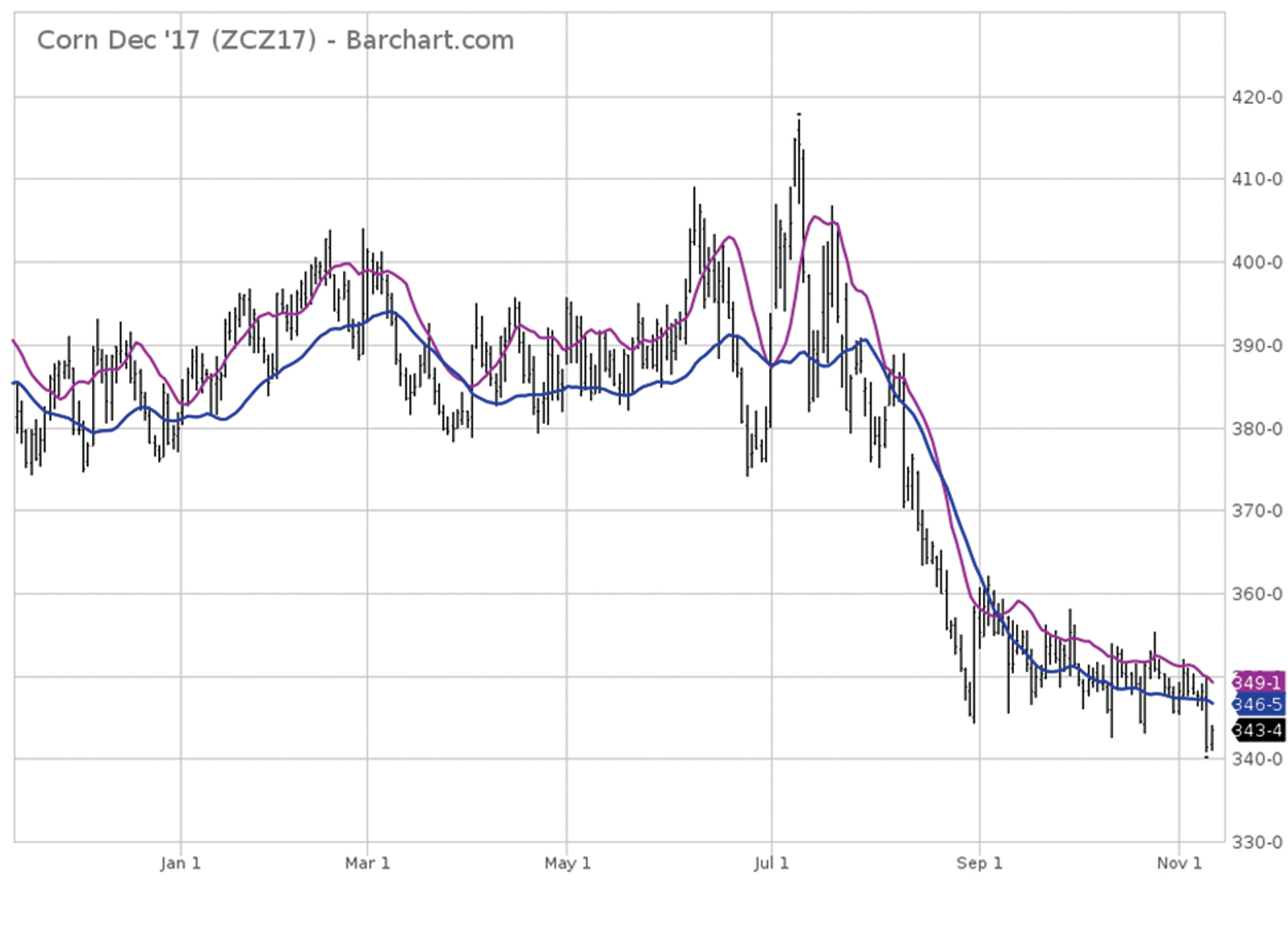 Oklahoma State University, U.S. Department of Agriculture, State and local governments cooperating. Oklahoma Cooperative Extension Services offers its programs to all eligible persons regardless of race, color, national origin, gender, age, religion, disability, or status as a veteran and is an equal opportunity employer.
Reference to commercial products or trade names is made with the understanding that no discrimination is intended and no endorsement by the Oklahoma Cooperative Extension Service is implied.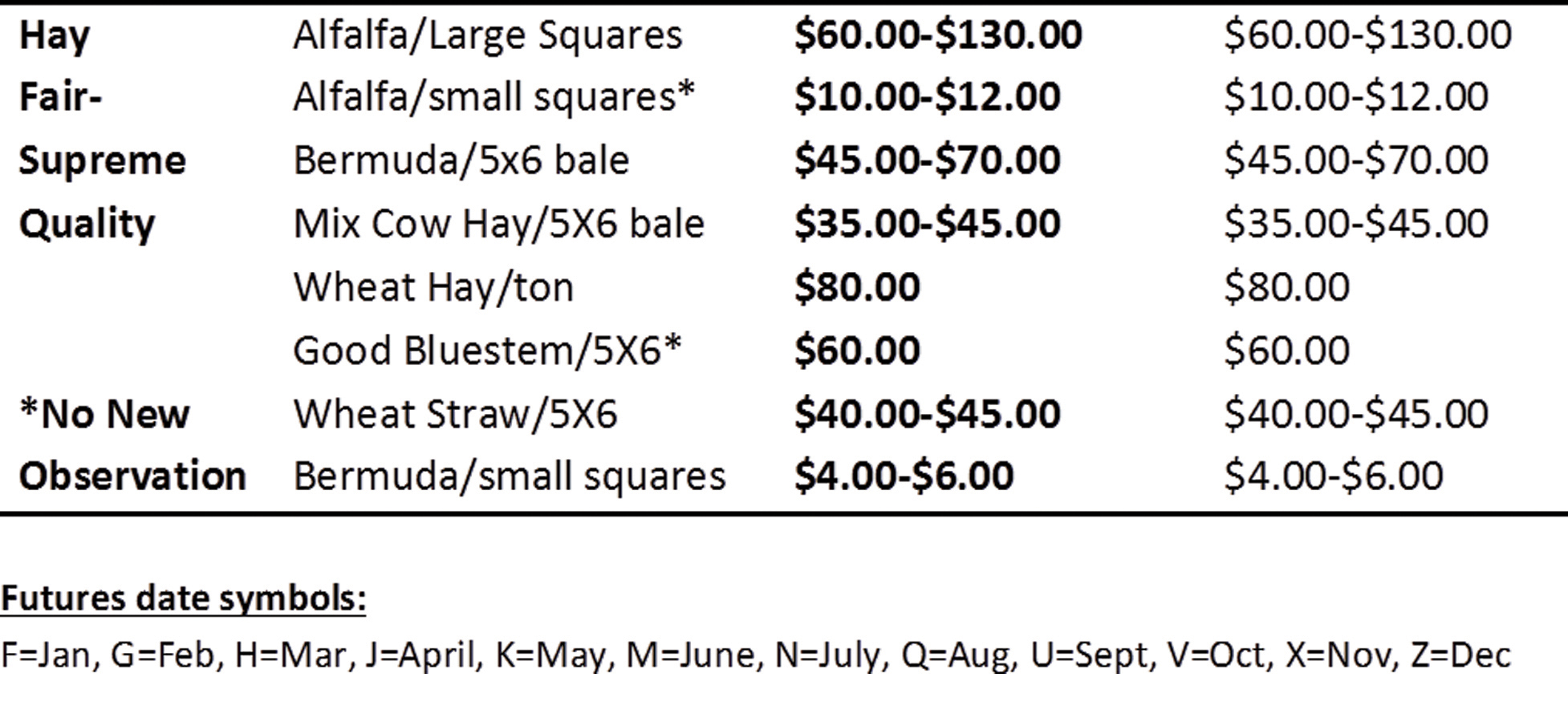 Save