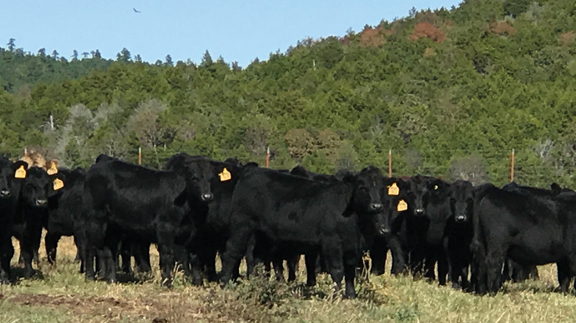 By Laci Jones
Traditions and cultural heritage exceed language and art in Oklahoma Indian Nations like the Choctaw Nation. The Choctaw Nation stays true to their cultural heritage through agricultural practices.
"We look at the best uses of the land," said Shannon McDaniel, executive director of agriculture, Choctaw Nation of Oklahoma. "What the Choctaw culture told us was they would use the land and then take care of the land in a conservative manner, which means never overgrazing land or never over-farming. Farming and ranching were what we would have done as early-on Choctaws, and we want to maintain that."
Their conservation methods trace back to before the Choctaw Nation arrived in present-day Oklahoma. When the Choctaw Nation were removed to Indian Territory, the tribe established themselves as farmers.
"The major staple was corn," McDaniel explained. "Everything derived basically from corn, so corn meal was used in almost everything that they did."
The nation also brought cattle to Indian Territory from Mississippi in their removal. McDaniel said this breed of cattle was not necessarily any of the continental breeds, weighing 750 to 800 pounds full-grown.
"The group at the Kerr Center in Poteau, Okla., actually have what is derived from that same strand of cattle," McDaniel said. "They just call them a Shorthorn, but they are not necessarily any of the English breeds. They were more from the Spanish influence."
On the second round of the nation's removal, the Choctaw Indians brought a smaller Spanish-style horse. They also raised swine for pork production, the executive director added.
During this time, the Choctaw Nation's agricultural practices were a tribe effort. By the turn of the 20th century, the Choctaw Nation lost all their agricultural means except for small farms and gardens around their homes.
"No more large crops of corn were along the rivers," he added. "Yet there were families who continued to grow in farming and ranching, but the tribe itself kind of lost the way it was."
Today, the Choctaw Nation owns 65,000 acres. Of that, approximately 50,000 acres are dedicated to agricultural practices.
Learn more in the December issue!