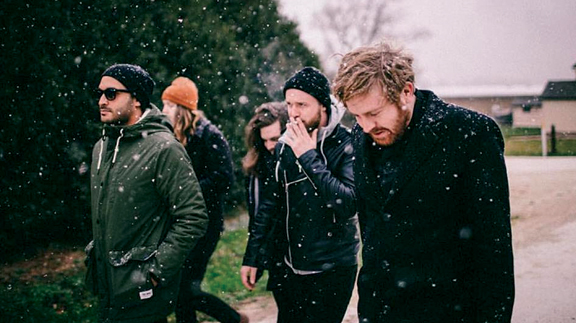 By Jan Sikes
Did you know the first Christmas Carol ever recorded was Jingle Bells? Banjoist, Will Lyle, made history by recording it on Oct. 30, 1889. It started a trend that still goes strong today.
Few notable carols were produced from the beginning of the 20th century until the Great Depression Era when a stream of American-originated songs came on the scene. Interestingly, most of these songs did not explicitly reference the Christian nature of the holiday. Perhaps it was a sign of the times. They included songs aimed at children, such as "Santa Claus Is Coming To Town" and "Rudolph the Red-nosed Reindeer," which may well have begun the Christmas gift-buying frenzy. During this same period, sentimental ballad-type songs emerged, performed by famous crooners of the era, such as "Have Yourself a Merry Little Christmas" and "White Christmas," the latter of which remains the best-selling single of all time as of 2017.
Traditionally, most artists record Christmas songs in July. Why is that? Logically, there has to be enough time record the album, produce it, design the album cover and send for distribution. But, can you imagine what an artist must have to do to get him or herself in the mood to sing Christmas songs when it's full-blown summer outside?
I've heard stories from fake snow and Christmas trees brought into the studio to turning the thermostat down and putting on jackets and scarves. Dolly Parton said this to a journalist: "If I'm going to do a Christmas album—especially since I'm like a kid about Christmas anyway— I like to get into the spirit of things. I thought, well, we can't go in the studio when it's 89 or 90 degrees Fahrenheit outside and really get in the spirit of things! So, we got in, and we decorated." There are pictures on the internet that shows the extent Dolly went to with the decorations.
And, what does all of this have to do with Oklahoma?
Several years ago, Norman, Okla., auto dealer, Jonathan Fowler, wanted his home state to be known as the Independent Christmas Music Capital of the world. So he collaborated with Chad Copelin and Jerod Evans, the owners of Blackwatch Studio in Norman, to create a Blackwatch Christmas album. The idea was to use original music and only Indie artists. The first album found collaborations from Oklahoma artists, Samantha Crain, Ryan Lindsey, The Workweek, Ben Kilgore, Chrome Pony, Ol' Savior, Colour Music, Sherree Chamberlain and Hector Camancho.
Learn more about Christmas music in Oklahoma.