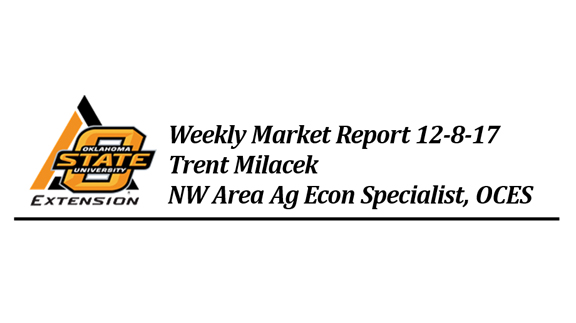 By Trent Milacek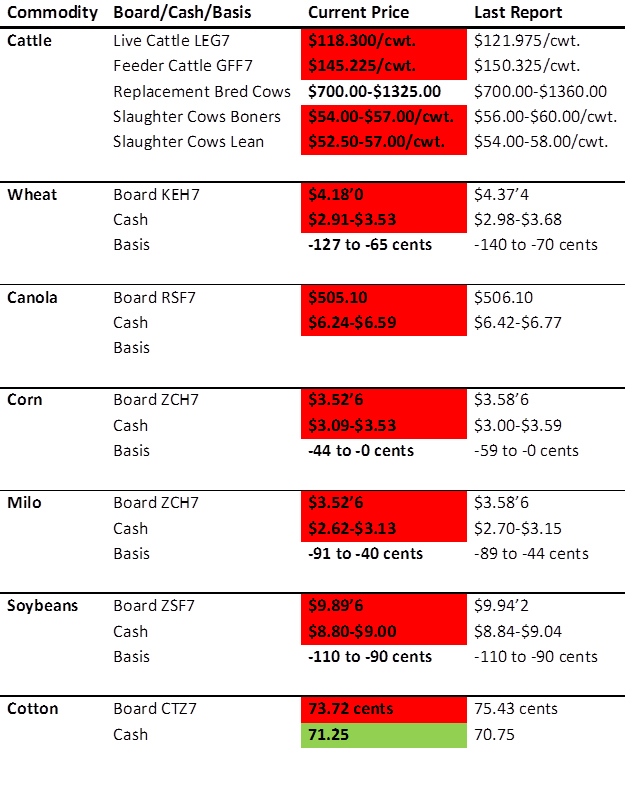 KC wheat continues to set new contract lows closing at $4.18/bu. on Friday. Opportunities to price new crop wheat remain elusive as the market fails to move higher. The last run stalled near $4.75, which is $0.57/bu. above current prices. Until the release of the December WASDE report, wheat will continue to move lower.
Corn may provide some spillover strength if the report rallies that market. While much of Oklahoma remains dry, concerns over the U.S. crop are small and world crops seem to be doing fine as well. Unfortunately, fundamental news may be scant until winterkill or continued dryness negatively affect yield expectations.
Oklahoma State University, U.S. Department of Agriculture, State and local governments cooperating. Oklahoma Cooperative Extension Services offers its programs to all eligible persons regardless of race, color, national origin, gender, age, religion, disability, or status as a veteran and is an equal opportunity employer.
Reference to commercial products or trade names is made with the understanding that no discrimination is intended and no endorsement by the Oklahoma Cooperative Extension Service is implied.