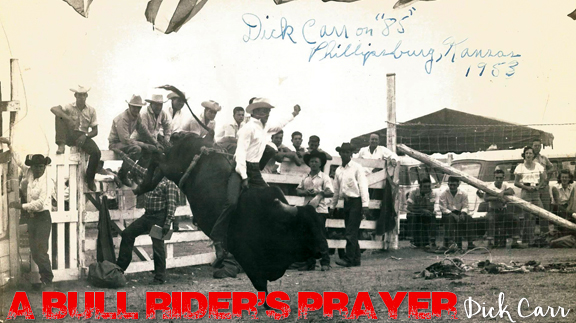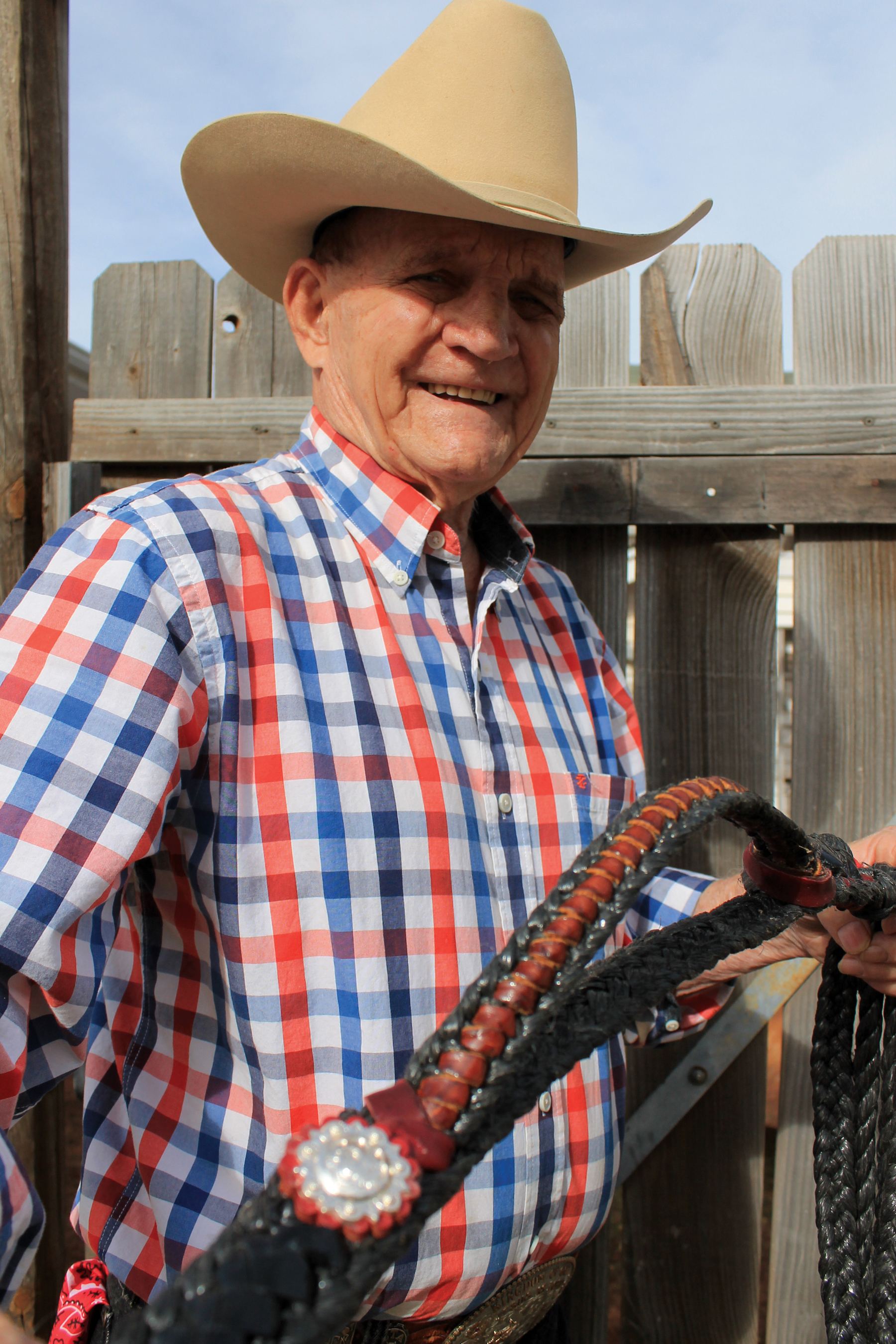 A Bull Rider's Player
By Laci Jones
At 84-years-old, former professional bull rider Dick Carr believes in the power of prayer, especially when making his renowned bull ropes. At his home in Elk City, Okla., he grabbed a bottle of oil, poured a few drops on his weathered fingertips and delicately held a bull rope.
He closed his eyes and said the prayer that he recites over each rope: "Your father God, I come to you in the name of Jesus, according to your word, anointing this rope with oil. I claim that [he] never hangs his hand in this rope or get this rope jerked out of his hand. I claim that he's never injured in any way while riding a bull or going to or from a bull riding… Amen."
The rope maker said he is a believer in the Lord, but has not always been faith-filled. Born just north of Canute, Okla., on Nov. 19, 1933, Carr described his family as "very poor." His father built cotton gins, and added his parents "worked like dogs" to give their children the bare necessities. Raised on a farm in western Oklahoma, Carr and his sisters helped their parents by pulling cotton. They received one pair of shoes each year, but he said he was often barefoot by choice.
The barefoot boy did not always know he would become a professional bull rider. In fact, he recalled considering a career in the circus at seven years old.
"I was riding the school bus," he began. "There was a train track there. I looked up and here comes this train, a circus train. It was blowing its whistle and it had all these paintings on it. As little as I was, I said, 'That is my destiny. That is exciting. When I got home, I told mom, 'I'm going to join the circus when I get big.'"
The dream of becoming a circus act did not last long, but his dream of performing was everlasting. Carr's family relocated 10 miles west to Elk City, Okla., next door to the Beutler Brothers Rodeo Company.
"I got right in with their family from the time I was little," Carr explained. "They have sort of adopted me. When we moved by Beutler Brothers, I saw all those bucking chutes, and I said, 'That's it. That is what I'm going to do.'"
Carr was a mischievous boy as he and his friends rode all the calves in the neighborhood, even when they were not given permission. While he did not enter rodeos until he was 16 years old, he started riding calves at the Elk City Rodeo.
"They kept putting me on bigger [calves] as I grew," he chuckled. "There were people who taught me how to get on the big Brahmas, but I already knew how to get on. In order to be a bull rider, you've got to know how to get on. If you can't get on them, there's no need to [riding]. Then, you've got to learn how to get off."
Learning how to mount and dismount properly is crucial for safety, but like many rodeo athletes, Carr was familiar with injuries. His first injury occurred at 14 years old when he was bucked off a bareback horse and broke his collarbone.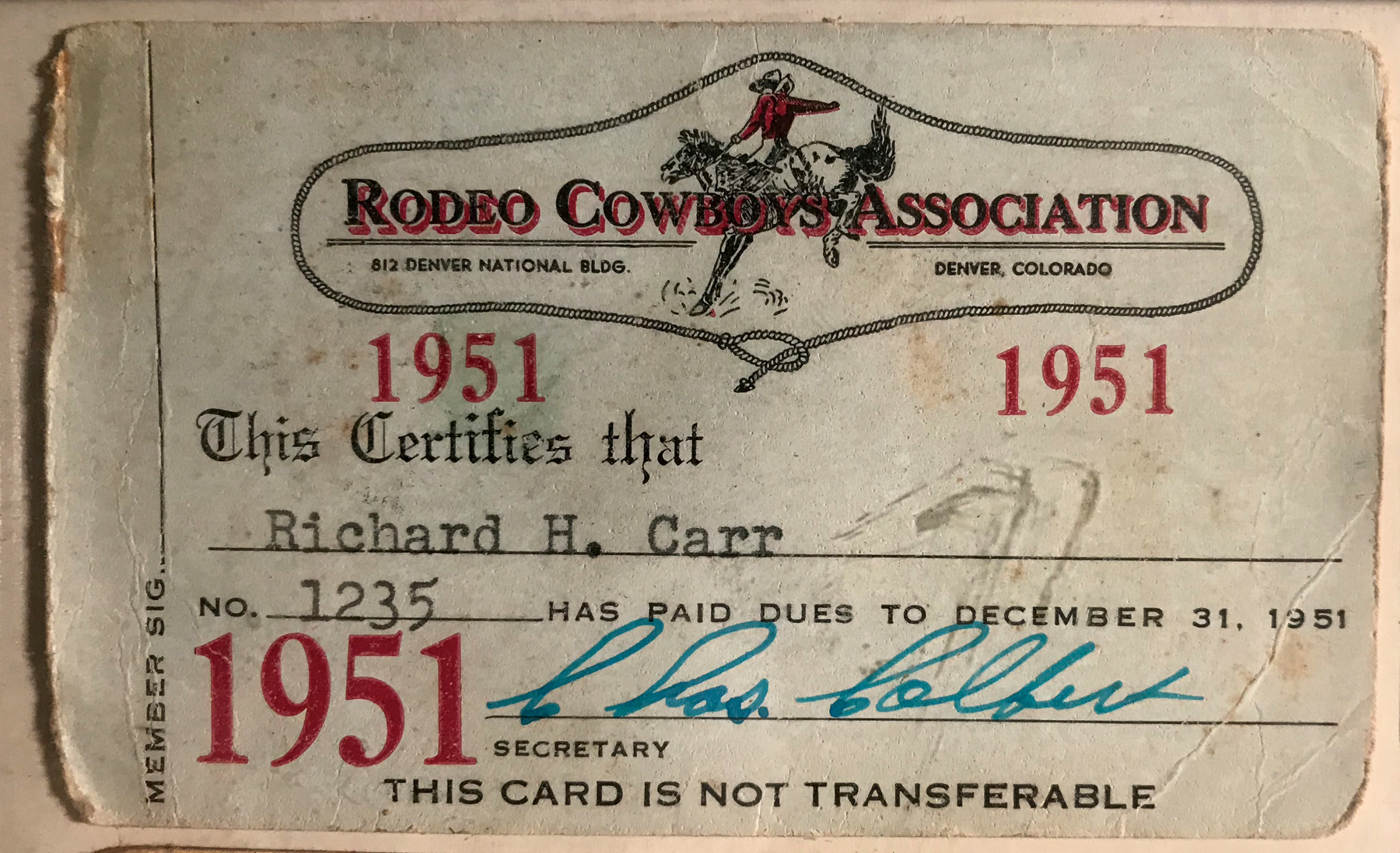 "You have got to be tough to be a cowboy," he added.
He rode bareback and saddle broncs along with bulls, but he did not have the money to purchase a saddle.
"Saddles then were expensive—$100 was a lot of money," Carr explained. "I had to give up bronc riding because when I got home, the whole world was spinning. I got hung up across the saddle, and the horse was spinning. I said, 'God, if you'll get me off here, I'll promise I'll never get on another bucking horse,' and I never got on another saddle bronc."
Carr was successful as a bareback bronc rider, but he preferred riding bulls. At 17 years old, the secretary at a rodeo in Waxahachie, Texas, told the young cowboy he needed to join the Professional Rodeo Cowboys Association to ride in that rodeo. When he started riding professionally, Carr said there were about 300 professional bull riders in the United States.
After graduating high school, the professional bull rider traveled with a fellow bull rider to rodeos in South Dakota, Nebraska, Colorado, Kansas, Texas, among other states, on the weekends. When he was not traveling to rodeos, Carr worked at the cotton gin but dreamed about competing at the Madison Square Garden Rodeo.
"That was the biggest rodeo," he added. "That was just like going to the National Finals Rodeo now."
Carr had a chance to compete with other professionals at the Madison Square Garden Rodeo in New York City when he was 18. The rodeo cowboy was at a rodeo in Pueblo, N.M., but he did not have any money. He drew an exceptional bull but was bucked off.
"It broke my heart," Carr recalled. "I didn't have the money to enter New York, and the fees closed the next day—$75 had to be paid before you were entered. The rodeo was still two or three weeks away, so I missed New York. The next year, I made sure that I had enough money to go."
He continued to compete at the Madison Square Garden Rodeo as well as other major rodeos for the next several years, but his most memorable ride was at West Monroe, La., in 1954 on the bull that bucked off the world champion. The bull even bucked off Carr the year prior, but he received advice from an old cowboy.
"This old man who still rode bulls told me how to pull on a rope," he recalled. "This bull had funny methods, and he said, 'Put your hand right in the middle of his back and don't pull it real tight.'"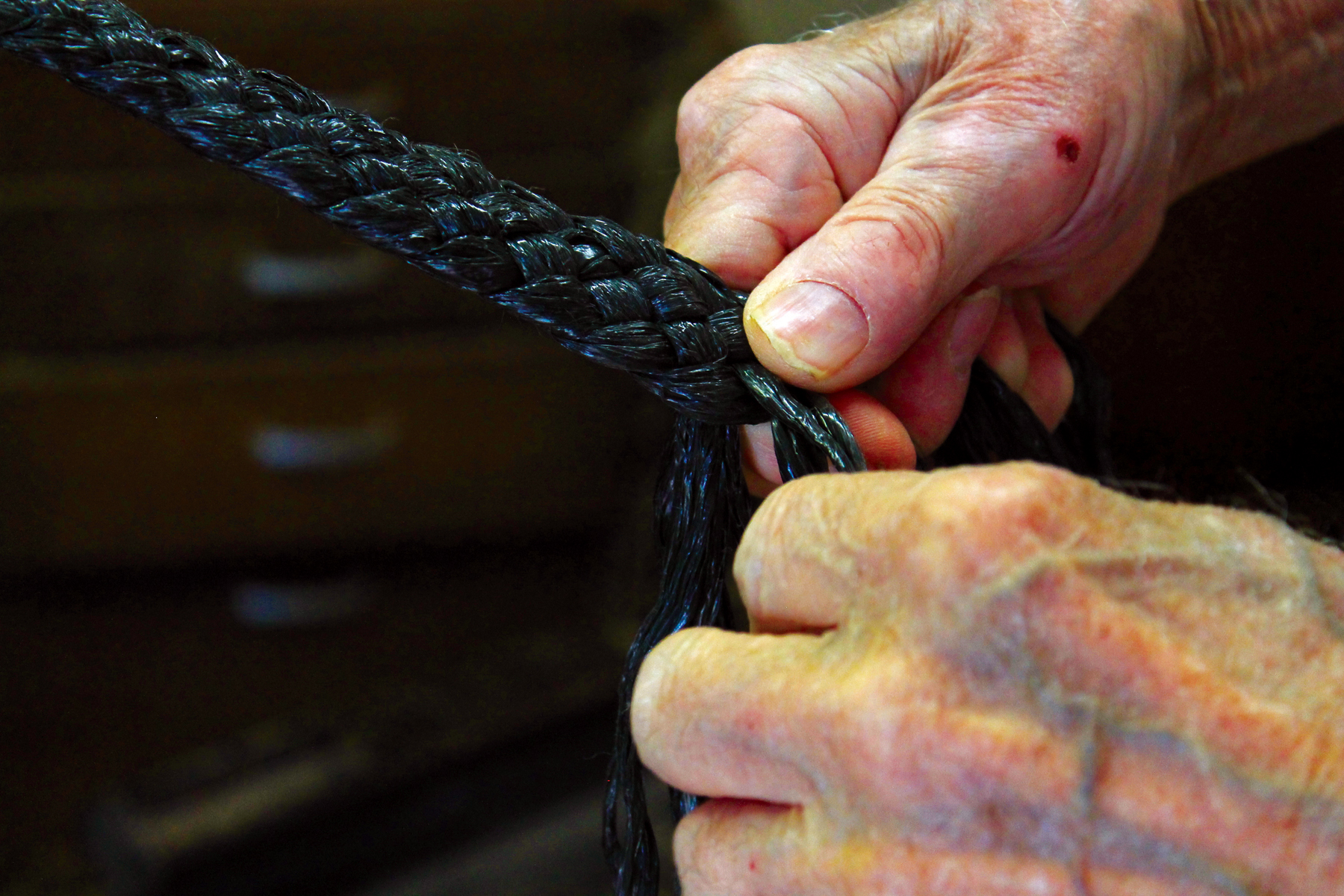 The small bull bucked and hooked the riders. When Carr rode him in 1954, the bull jumped and spun to the left.
"He always gets you on the inside of the spin; he was always bad about that," Carr added. "You would think because I put a rope over there that I was going to go farther over there. Everybody else pulled the rope trying to stay out of the inside of the spin, but I got in there with him.
"When he turned to the right, I looked to the left. When he turned to the left, I looked to the right. On the fourth jump, he looked to the left, I looked to the right and he got it. I rode him just so easy like it was nothing. When I stepped off, I undid my rope, jumped off and stepped right up on the fence, and he was still spinning."
Carr was drafted into the U.S. Navy in 1956, serving in China and Australia. He returned a year later and set his sights on the arena. As all good things must come to an end, Carr gave up bull riding at the age of 25. However, he did return to the arena eight years later. The former professional bull rider picked up the art of making bull riding ropes at an early age, a skill he continues to use today.
Read more about Dick Carr in the January issue of OKFR.