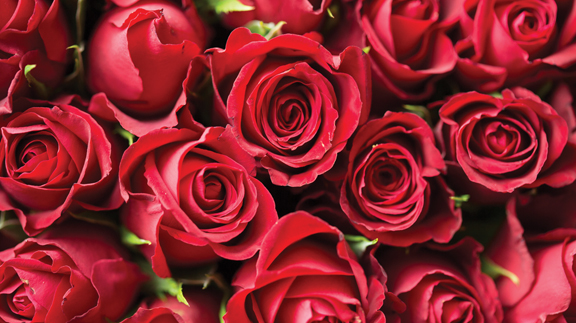 By Beth Watkins
If you love February, then it's probably because of one or two reasons or maybe both: you are in a relationship or it's calving season. Here on our ranch we love it for both reasons.
We have finally reached the point where every calf born sounds like "cha-ching." The calves will be weaned and sold by late fall, and we will be doing the happy dance all the way to the bank.
February is the traditional month for love. Most men would agree that greeting card companies, candy makers and florists all got together and plotted an evil scheme called Valentine's Day to rob them of cash. I did say "most men." A few romantic souls are out there who enjoy being creative in celebrating this thing called love. You really shouldn't judge the degree of love your valentine has for you by the amount of effort put into the celebration. Some men just don't have the creativity gene; it doesn't mean they love you any less than the man who makes fairy tales come to life.
As with all aspects of life, if you have high expectations, you will most likely be disappointed. Romantic novels and chick flicks are written for entertainment, and in my opinion should be labeled "fantasy," because the likelihood of my ball-cap-wearing redneck turning into a suave and debonair prince charming is slim to none. That's okay, I love him just the way he is.
The last time I asked, "Mirror, mirror, on the wall, am I the hottest chick of all?" it cracked from the abundant amount of hysterical laughter that erupted. In short, I'm not perfect, but he loves me, and he's not perfect, but he's my baby. So, personally, I feel very loved and flattered when I wake up on Valentine's Day and G.W. has left me a sweet card. When he comes home, he has a huge smile on his face, a vase of red roses in one hand, and a heart-shaped box of chocolates in the other, and sometimes an extra card because he had a hard time choosing just one.
I know he has stood there in front of lots of greeting cards, reading each one trying to find the perfect one that expresses his undying love for me. Then he went to the candy aisle and made an important decision of picking the prettiest heart-shaped box of chocolates, the kind where I'll have to push my finger in the middle to see if I like the ooey-gooey center. After cards and candy, he makes a special trip to the florist to pick up fresh roses, accompanied by just the right amount of baby's breath and greenery arranged in a beautiful, water filled vase.
Even though those little bits of traditional morsels are very predictable, they are much appreciated. They all took a little initiative and time just to say I love you in a special way.
As soon as the valentine cards hit the store shelves, I thoroughly search for the perfect card to express to my husband just how much I love him. Leading up to Valentine's Day, I'll make some frosted, heart-shaped cookies. For his gift, I always make a devilish dessert that I know he will enjoy: sweets for my sweetheart. This year, if I can find a pair of red satin boxer briefs, I think I'll embroidery my name in a heart on the backside. That ought to make him feel really loved.
We have all seen the Facebook posts where people brag about coming home to a path of rose petals leading them to a bottle of champagne chilling by a bathtub full of bubbles, or a candlelit dinner with Michael Bolton playing softly in the background, or a picture of the limo that took them to a fancy dinner. If I were the recipient of these gestures of love, my thoughts would be, "Who is going to clean up that mess of petals on the floor? Is the bath water going to be hot like I like it? Are those bubbles from Dawn or Mr. Bubbles? Did you cook this dinner? Is the kitchen destroyed with dirty pots and pans, did you take off the whole day to pull this off?" I have a whole list of honey-do's that still need to be completed.
Even though these are all creative actions of love, I guess I prefer the practical. We celebrate by eating take-out in front of a cozy fire in the fireplace, followed by the yummy dessert that I baked, and then cuddling up on the couch with a good movie.
For the other 364 days of the year, we keep on celebrating our love by just being together here at the end of this dirt road.