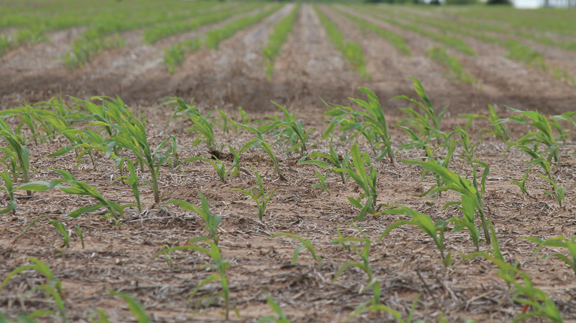 By Everett Brazil, III
Weeds are a perennial nuisance for producers, as they rob needed nutrients and water from the crops. Growers can typically handle these pests with herbicides, but the industry is now seeing certain species exhibiting resistance to these herbicides, which may lead them to change practices to control them before they get out of control.
Herbicide resistance has been identified throughout the state.
"It's pretty much a statewide issue, and it's in all of our major crops," said Josh Lofton, Oklahoma State University cropping systems Extension Specialist, Stillwater, Okla. "I'm not saying it's in every field, but it's around."
Researchers have identified several species that are showing tolerance traits in the state, including mare's tail, palmer amaranth, ryegrass and kocia. Many other states have a higher list of resistant weeds, however. While those weeds are widespread in Oklahoma, some are more easily identified in particular crops.
"Many of these weeds are exhibited higher in certain cropping systems," Lofton said. "There are some weeds that are specific in certain cropping systems. Palmer amaranth and mare's tail are bigger issues in our corn and soybean crops, while ryegrass is a bigger weed in our wheat."
Traditional tillage practices have historically aided in weed control by killing all species in the field. However, many producers are moving toward conservation practices, eliminating tillage completely in some fields. That has forced producers to increase herbicide use.
"We went to no-till for moisture conservation, and we're relying more on herbicides to kill weeds, so we have to be diligent about what products we're using and know if we do have an issue out there to get a on top of it as fast as we can," said Heath Sanders, OSU Southwest Area agronomist, Duncan, Okla.
Read the March issue of OKFR to learn more!