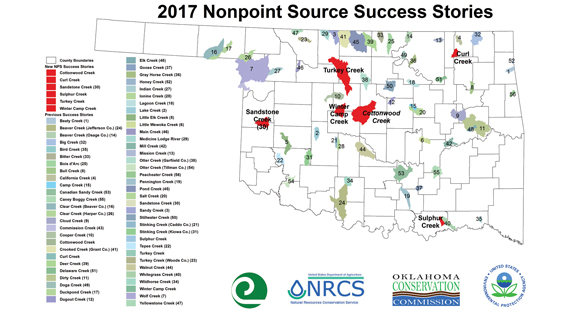 By Chris Cox
When I mention the Clean Water Act, what is the first thing that pops into your head? Is it "over-regulation?" Perhaps you think "It's great!" Maybe you're like me and think "It's good in principle but needs work in practice." Or maybe you are just not sure what the Clean Water Act is. Whichever group you fall into, it's good to remember that the Clean Water Act is designed to make sure our water is safe. It's designed not only to make sure the water is safe for us to drink and play in but also safe for fish and other wildlife.
One of the more unheralded, but necessary, parts of the Clean Water Act is the 303(d) list. This lists the waters across the country affected by pollution. Most waters on this list are impacted by a type of pollution known as nonpoint source pollution. NPS is one of the greatest threats to water quality because it generally seeps into water little by little and sometimes when water is out of sight and out of mind.
NPS also doesn't generally affect the immediate area, but rather, someplace downstream. NPS occurs when runoff from construction sites, industrial factories and even agricultural land makes its way into the water. This 303(d) list is critical because it identifies waters that carry various harmful bacteria like E. coli, have excessive amounts of nutrients, are too cloudy, don't have the proper pH levels and likely do not fully support beneficial fish and wildlife.
With more than 700 listings of impaired bodies of water in Oklahoma, Oklahoma Conservation Commission's Water Quality Division knows monitoring all of that water is impossible. They chose to spend their federal dollars from EPA to monitor smaller bodies of water, like streams you can wade across. By doing this, Oklahoma Conservation Commission Water Quality can get closer to the actual sources of the pollution. Focusing on smaller streams has led to plenty of 303(d) success stories across Oklahoma.
Oklahoma had six nonpoint source pollution success stories in 2017 alone. These success stories detail streams where Oklahoma farmers, ranchers and other landowners volunteered to make some changes in land management practices that resulted in significantly improved conditions of streams. These streams were improved enough that they could be partially or fully delisted from the 303(d) list. Since the Oklahoma Conservation Commission (OCC) and EPA began tracking 303(d) delisting in 2002, Oklahoma is second in the nation with 60 bodies of water delisted.
Pick up the March issue to learn more!