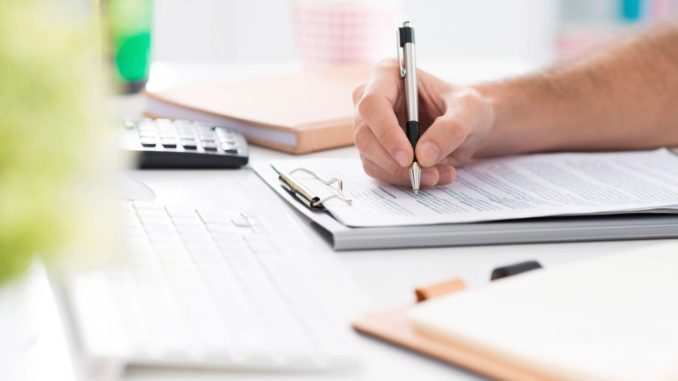 By Lisa Bryant
Spring brings budding trees, green grass and new baby animals for many Oklahoma farms and ranches. For some, it may be time when all the receipts get calculated and you make the annual tax season visit to your accountant.
Oklahoma's farmers and ranchers often overlook deducting several items on their taxes. Read on for seven of the most commonly missed deductions.
Mileage and automobile expenses
You jump in the car to run to town to buy feed. It's only 15 miles so you don't record the trip on your mileage log. No big deal, right? Small trips may seem minor, but they add up over the year so make sure you keep a record. Also, do not forget parking and toll charges.
Mileage and automobile expenses can be calculated through either a standard or actual deduction. Check with your accountant to help determine the best method for you.
Home office deductions
Only a fraction of those who could claim a home office deduction actually claim the expense. If you use a room of your home as your farm's office, you can deduct expenses. For example, if your office is 20 percent of the home's entire square footage, you may claim 20 percent of mortgage interest or rent payments, insurance premiums and property taxes as tax-deductible expenses. You also can deduct the same percentage of your utility payments such as telephone services, electricity, gas and cleaning services.
Office furniture
Did you buy a new chair or desk for your office? Be sure to claim the deduction on your taxes.
Communications
Although you cannot claim your primary phone line, you can claim a separate business line. If you use your cell phone or internet for business use, you may deduct a percentage of the fees.
Office supplies
Did you make a trip to Staples to buy paper, but paid for it with your own cash? This is a deductible expense, so take care to pay out of your business account. It's a good idea to have a separate business checking account and credit card for your farm.
Professional development
Did you attend an industry conference, or do you pay for an industry trade journal? You can deduct the cost paid as a business expense.
Health insurance
If you are not eligible for group coverage through a full-time job or your spouse's employer, it is possible to deduct health insurance under certain conditions. Several stipulations apply, so it's best to talk to your accountant beforehand.
Need help with your agribusiness venture? The Oklahoma Cooperative Extension Service and Oklahoma Small Business Development Center offers free one-on-one, confidential business advising.
For addtitional information, visit www.oksbdc.org.