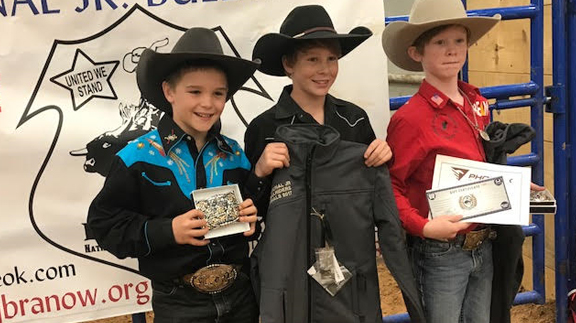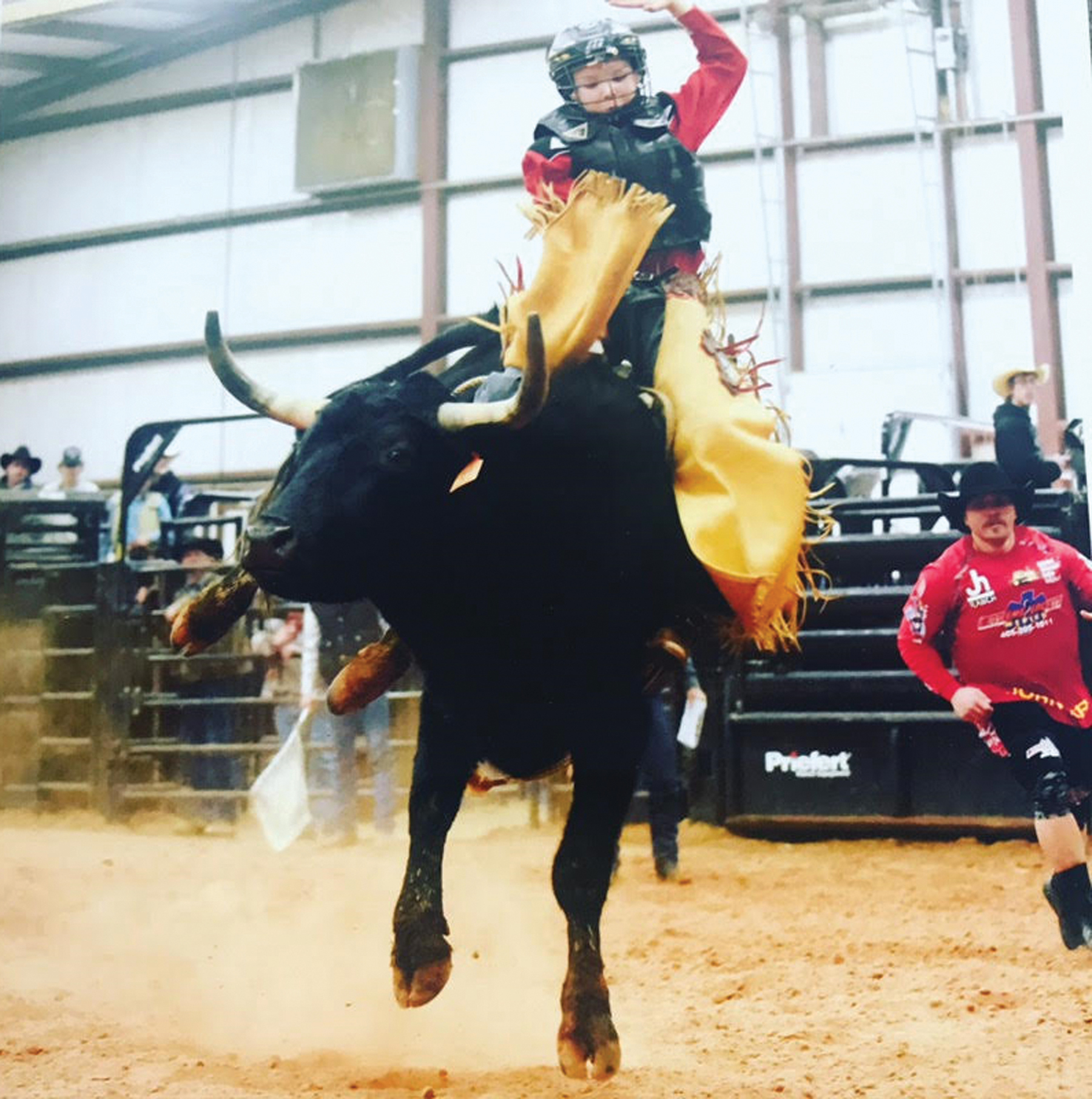 Wacey Schalla
By Ddee Haynes
I truly believe that we are all destined for greatness, but only the individual willing to put forth the effort and take chances will achieve that greatness. You can tell a lot by a person's personality by the way they carry themselves. The rate of their gait, how they hold themselves, do they make direct eye contact and more.
A perfect example of a person destined for greatness is my 12-year-old friend Wacey Schalla. Watching Wacey walk into the coffee shop with his mom Nikki, he walked toward me with purpose and sense of direction way beyond his young years.
His shiny green eyes and shy smile did not mask the determination that lies within his cowboy soul.
I first met Wacey when he was around three years old. He was just starting his "mutton busting" career of riding sheep on the junior rodeo circuit. Even at the age of three, he was fearless! I never saw any hesitation or fear as his dad Luke would help him onto the sheep. Eleven years later, Wacey is now riding junior bulls with the style and efforts of champion bull riders whom you see in the professional arena.
Since beginning his rodeo career eight years ago, a few of his major accomplishments include:
Year-End Champion Cowboy in 2012, 2013, 2014, 2015, 2016 for the Midsouth Rodeo Cowboys Association
2016 MRCA All-Around-Champion
2017 Youth Bull Riding Reserve World Champion
2017 National Junior Steer Riding Reserve Champion
Wacey has also won seven saddles, numerous buckles and many other rodeo awards.
Wacey is also beginning to learn how to ride saddle bronc and bareback horses. The 12-year-old's parents know success in the arena means he must work hard, practice on stock that will teach him to ride and to ride only "age-appropriate" animals. Oftentimes, young, inexperienced riders climbing onto animals that are too rank for their level of experience. A beginner, regardless of age, is anyone with little to no experience. Whether it be roping, barrel racing or riding rough stock, a beginner should start on an animal that fits their experience.
Homeschooling Wacey allowed more time for practice and travel to and from rodeos and bull riding events. A normal day for the young cowboy begins with two to three hours of school work. After that, he helps his dad with chores and rides horses that he and his dad train.
Read the April issue to learn more!