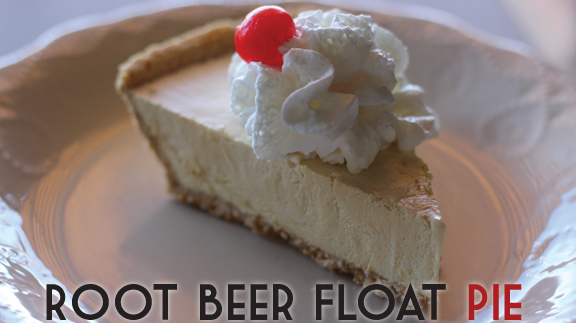 By Lacey Newlin
There's nothing more satisfying than a root beer Float after a long day. That creamy, dreamy ice cream and root beer hits the spot for adults and kids! Why not try it in a pie form?
Ingredients
¾ cup good quality root beer
½ cup milk (I used 1 percent, but skim may be used)
1 4-serving size box instant vanilla pudding mix (sugar free may be used)
1 to 2 Tbsp root beer extract (start with one Tablespoon and add more if you prefer a stronger root beer flavor. If you want a really light root beer flavor, only use a couple teaspoons and adjust from there)
1 8-ounce tub cool whip, thawed
1 prepared graham cracker crust
Cherries and whipped cream, for garnish (optional)
Instructions
In a large bowl, whisk together the root beer, milk, root beer concentrate and pudding mix for 2 minutes or until mixture thickens. Fold in the Cool Whip until mixture is uniform and combined.
Pour the mixture into the prepared graham cracker crust and freeze for about 8 hours or overnight. Once frozen, cut into slices and garnish with whipped cream and cherries, if desired. Store pie in freezer.