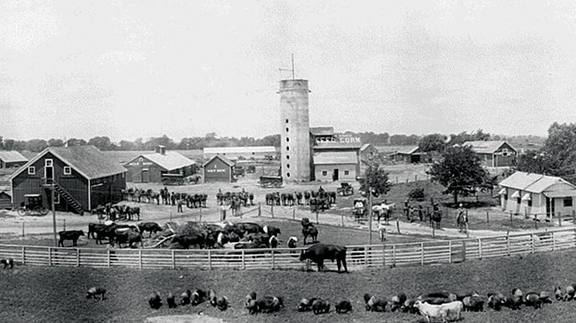 The Height of the Ranch
By Laci Jones
With the Millers predicting success of the moving art while staying true to their heritage, they decided to partner on this particular risky venture.
While they did not receive much credit for creating western films, many of the first stars in westerns have some relationship with the 101 Ranch including Hoot Gibson, Ken Maynard, Buck Jones and of course, Tom Mix. In fact, many stuntmen came from the 101 Ranch because of their "daredevil" attitude.
The Millers also developed their own motion picture department, producing 1912's "War on the Plains," "The Indian Massacre," "The Battle of the Red Men" among others. They later made the transition from silent films to "talkies."
Many motion pictures were filmed in California, but some were filmed at the ranch including the 1908 film "A Round-Up in Oklahoma," the 1924 film "North of 36" and part of the 1925 10-part series "Wild West."
While the Millers can be credited with the success of motion pictures, the increased interest in these films may have caused the demise of the 101 Ranch Real Wild West Show.
Read the May issue to learn more!