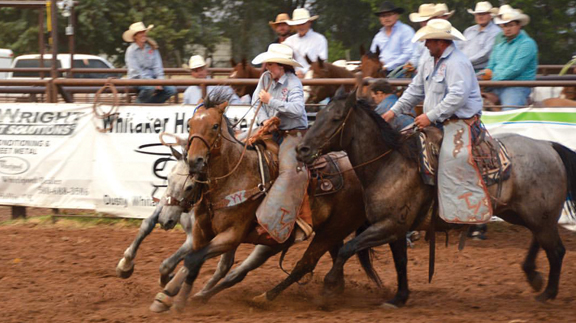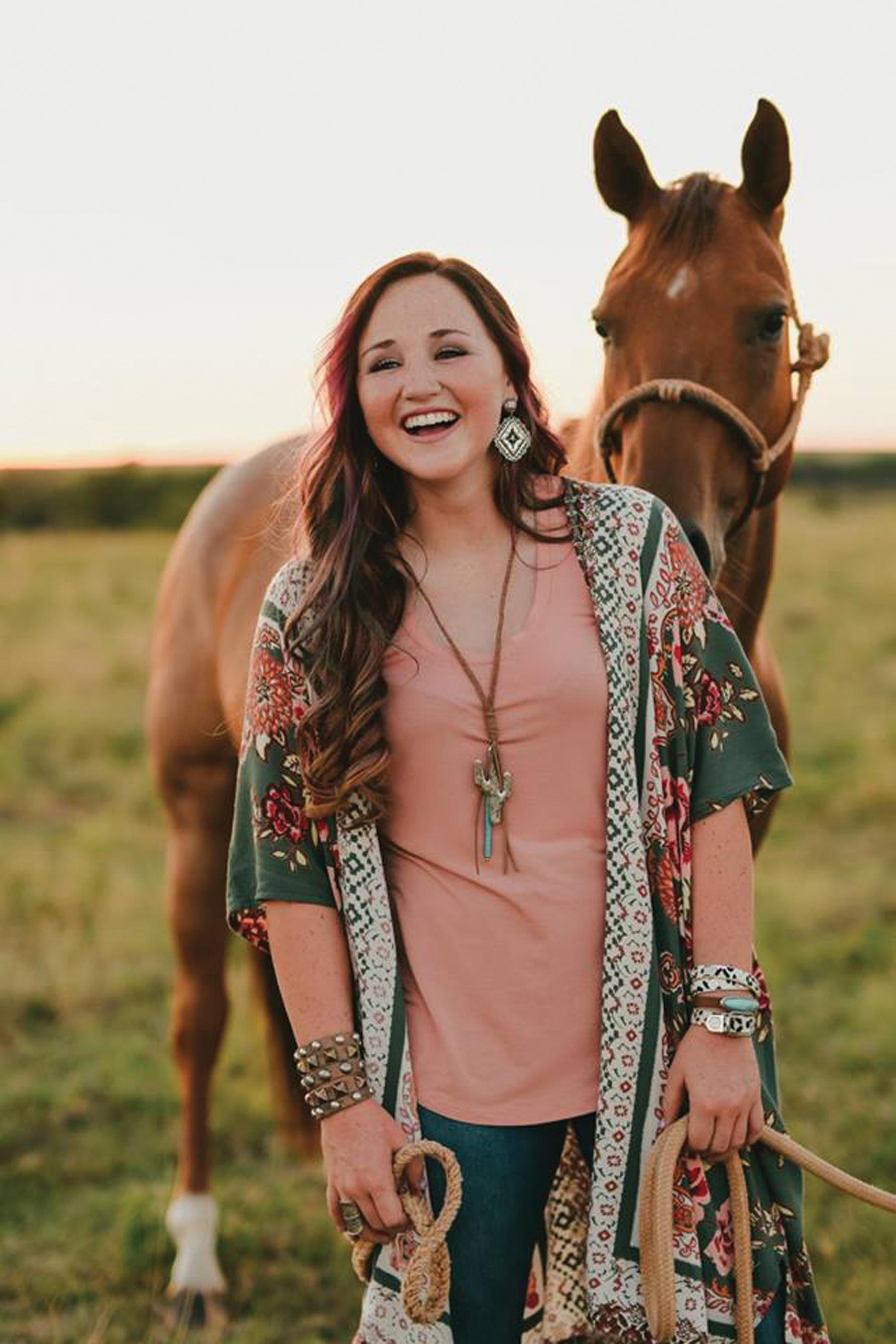 Yaleigh Yarbrough
By Ddee Haynes
The day Yandy and Bobbi Yarbrough were blessed with their first-born daughter Yaleigh, (pronounced Yea Lee) a family friend asked Yandy what in the world was he going to do with a daughter. Yandy's reply was simple, "Raise her like a son!" Eighteen years later that is exactly what he has done. Since the day she was born, Yaleigh has been horseback or traveling to and from a rodeo.
Yaleigh is tough as a boot, beautiful, big hearted and a top hand cowgirl with a fun-loving personality and an infectious laugh. In a nutshell, Yaleigh is a little 5-foot-3-inches ball of fire who loves Jesus, her family, her friends and rodeo.
When Yaleigh was only 15, her dad Yandy, a professional pick-up man, was picking up at a ranch rodeo. One of the other hired pick-up men had not shown up and an extra hand was needed to help push the rough stock out, so he told her to saddle up. Yaleigh continued to help her dad and can almost always be found working alongside Yandy during a rodeo. Yaleigh is one of the few women you will see working on a pick-up team. She is fearless and has no hesitation getting right up next to a bronc.
Many of you may be wondering, "what is a pickup man?" If you have ever been to a rodeo, you will notice a pair of cowboys and cowgirls on horseback in the arena during the rough stock events. The job of the pickup men and women is to swoop in after rides are finished or a contestant is bucked off. The pickup men and women ride up next to the bareback and saddle bronc horses to either help the riders off and/or take the animals out of the arena. The pickup teams are a crucial part of rodeo when it comes to keeping both two-legged and four-legged athletes safe.
In addition to helping her dad at rodeos, Yaleigh also enjoys team-roping, break-away roping and training horses. Rodeo is in her blood, and Yaleigh said she could never imagine her life without it. Both her parents, Yandy and Bobbi, grew up in the rodeo life and have continued the tradition with Yaleigh and her younger sister Y'Leigh (pronounced Wylie). The Yarbrough family makes their home in Elk City, Okla., on the same land Bobbi grew up on.
Yaleigh is a member of the Oklahoma High School Rodeo Association and Y'Leigh is a member of the Oklahoma Junior High School Rodeo Association. Both girls are "pretty handy" with a rope and top competitors in not only the Oklahoma High School and Oklahoma Junior High School associations but also in open rodeos and other roping events.
Pick up the May issue to learn more about Yaleigh Yarbrough!