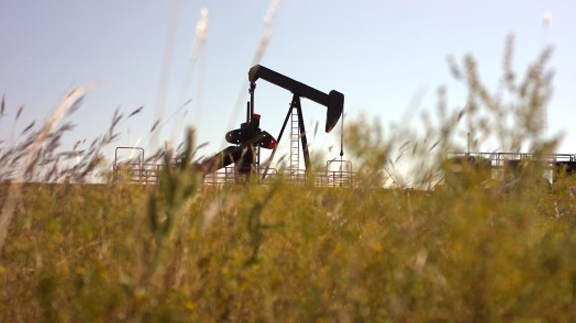 In 1993, a group of forward-thinking Oklahoma energy leaders, in concert with the Oklahoma State Legislature, formed the Oklahoma Energy Resources Board (OERB).
The OERB had one clear mission: cleaning up the remnants of decades old abandoned well sites and restoring land all across Oklahoma to its original beauty and productivity. The first agency of its kind, the OERB is funded by a one-tenth of one-percent voluntary tax on the sale of oil and natural gas.
"We wanted to do something… other than just talk about ourselves," recalled Pete Brown, founding board member and current member of OERB's public education committee. "We wanted to do something that demonstrated we were concerned about the state of Oklahoma."
No other agencies were responsible for cleaning up abandoned well sites left by companies who had long since vanished or succumbed to bankruptcy. Farmers and ranchers had to avoid concrete structures. Saltwater scars left land eroded and infertile, while dangerous equipment presented unsightly hazards on once viable farmland.
Today, over 16,000 of those abandoned well sites are now history, with more than 113 million OERB dollars spent on their restoration—at no cost to landowners or taxpayers.
Sites are selected for remediation by the state Corporation Commission and passed on to the OERB. The work is then bid out to qualified contractors.
The OERB oversees a four-step restoration process that follows recognized environmental standards adapted to meet the unique needs of landowners. Restoration teams offer both environmental and petroleum industry expertise. Common restoration requirements include:
Removing or burying lease roads and location pads
Removing or burying equipment, concrete and debris
Repairing erosion and saltwater "scars" left on the land
Treating hydrocarbons and closing pits
If you know of an abandoned well site, please register the land for restoration with the OERB.
To learn more about the restoration process and its positive impact on hundreds of Oklahoma families, please watch this video.