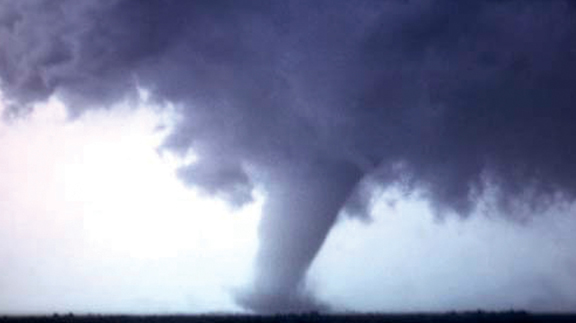 By Barry Whitworth, DVM
Chances are that livestock producers at some time or another will be affected by a disaster such as a flood, tornado, drought or wildfire. Whatever the disaster, the challenge of any producer is to take care of their animals. Unlike small animals, farm animals tend to be large and require special needs in an emergency. For this reason, it is important to take the time to prepare a "Disaster Preparedness Plan."
The plan will hopefully create a step-by-step set of guidelines to follow during a chaotic situation that will keep both animals and humans safe. In any disaster situation, the most important thing for a producer is to ensure above all else that his/her family and life come first. A producer should never attempt to risk his/her life or a member of their family's life to save the life of an animal.
The start of a good disaster preparedness plan begins with evaluating what are the most likely disasters that a ranch or farm might face. For example, a ranch in the far eastern part of the state may not spend as much time with drought preparation as a ranch in the western part of the state. All producers should take the time to research history and look at weather patterns to understand the most likely disasters they could face.
Next, the producer should evaluate their premises to determine the potential risk to the animals. For example, the producer may want to remove the animals from any area that falls in a flood plain during certain times of the year or have an evacuation plan ready in case of an emergency. One should also evaluate the structures on the property. Are the barns or sheds able to withstand strong winds or not? The answer to that question will determine if the animals will be kept in a barn or turned out in a pasture during a storm.
Stacks of lumber and/or tin should be tied down. This will prevent the material from being blown around and possibly injuring an animal. Areas around a barn should be kept mowed and free of dead debris. This will help reduce risk where there is potential for a wildfire.
These questions and more need to be addressed in preparing the plan.
A disaster preparedness plan should also include animal identification. All animals need some form of identification. Brands, microchips and tattoos make excellent identifications since they are more permanent than other forms. Pictures will help identify animals. The producer should have records of ownership in case animals are lost or die in the disaster. This will be important if the producer is receiving insurance or indemnity payments.
Pick up the June issue to learn more!