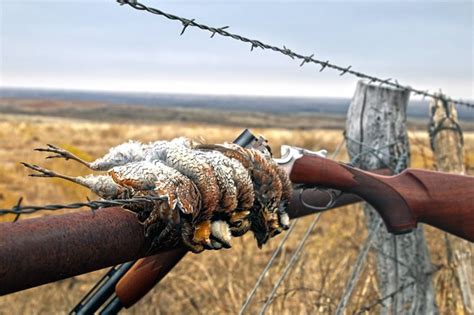 The Central Oklahoma 89er Chapter of Quail Forever will be celebrating its thirteenth anniversary fundraising banquet Aug. 18 in Oklahoma City. The local chapter is one of the first chapters of Quail Forever in the nation formed to address declining quail populations in Oklahoma and throughout its native range. The event will feature games, raffles, and auction, with the Luther FFA Shooting Team helping with the event.
   People caring about quail and quail habitat is critical to rebuilding populations – this is why Quail Forever is a stand-alone leader for upland wildlife habitat conservation. Since 2005, Quail Forever has established more than 165 chapters in 28 states, and has impacted 750,000+ acres to benefit quail and other wildlife with over 7,200 completed wildlife habitat projects.
   The Oklahoma 89er Chapter of Quail Forever is included as part of this conservation success story with more than $200,000 allocated on projects for bobwhite quail in Oklahoma along with their youth outreach program No Child Left Indoors. The local chapter works in conjunction with the Oklahoma Department of Wildlife Conservation, Oklahoma State University, Oklahoma Prescribed Burn Association, Noble Foundation and many other partners to ensure quail remain at the center of Oklahoma's rich outdoor heritage. Help make a difference for bobwhite quail and Oklahoma's habitat by attending the Oklahoma 89er Quail Forever banquet on August 18.
When: 6 p.m. August 18, 2018
Where: Embassy Suites 1815 S Meridian in OKC
Cost: Membership Dinner ($70), Spouse ($30), Non-member Dinner ($40), Youth Dinner ($20)
Tickets Online: https://pheasantsforeverevents.org/event/3304
Contact: info@centralokquailforever.org or 405-415-5724
Sponsorship Information: www.centralokquailforever.org
About Pheasants Forever and Quail Forever
Pheasants Forever, including its quail conservation division, Quail Forever, is the nation's largest nonprofit organization dedicated to upland habitat conservation. Pheasants Forever and Quail Forever have more than 149,000 members and 750+ local chapters across the United States and Canada. Chapters are empowered to determine how 100 percent of their locally raised conservation funds are spent.