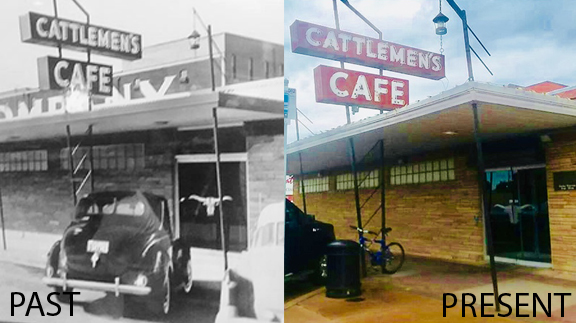 By Kristi Hawks
On a warm summer day I took off from my house to drive to Oklahoma City. The drive was great, sunny and it turned out to be a really hot day, one of the 111 days. I traveled up the backroads to the city to avoid the intense traffic on the Interstate.
Along my drive I could see the grass just burning up in the bar ditches and pastures, and all I could think of is that it's going to require quite a bit of hay to feed the cattle this winter if southern Oklahoma doesn't get rain in the near future.
I guess I'd better find some for my Belted Galloway cattle, which are bred and will calve after the first of the year.
After running a few necessary errands, I stopped at the Cattlemen's Cafe to enjoy a late lunch. You will drive directly through the stockyards to get to the café.
Read more in the September issue of OKFR.