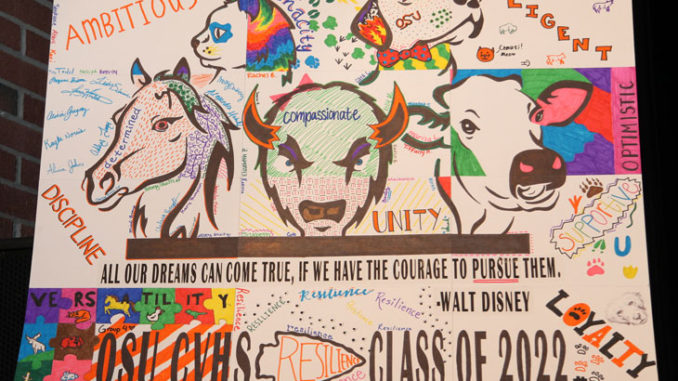 Oklahoma State University's Center for Veterinary Health Sciences recently welcomed the class of 2022. Among the 106 students are twins, Haleigh and Mackenzie Skinner from Edmond, Okla., and a first generation college student, Cody Blalock of Cleora, Okla.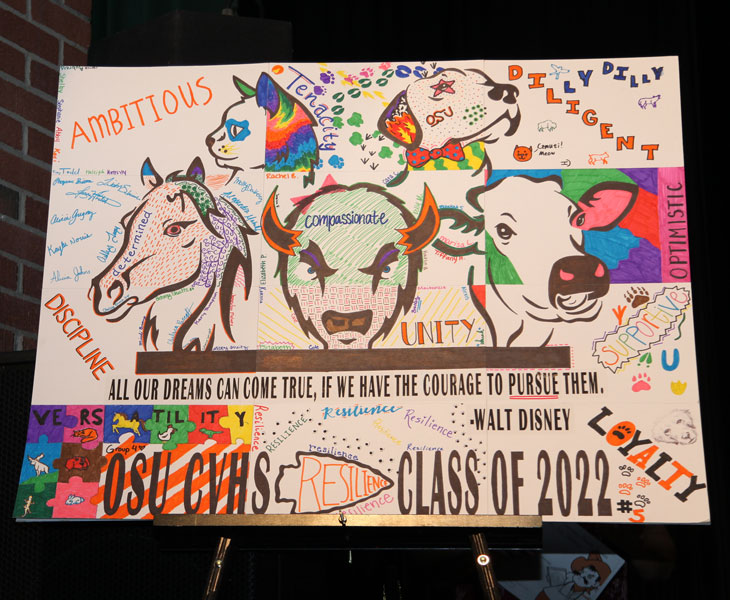 "Since kindergarten we've been going to school together so this will be no different," said Haleigh. "We went to the Oklahoma School of Science and Mathematics together. We were roommates there. We were roommates at OU, so this is just another step in our academic journey together."
"We're very close," stated Mackenzie. "Being a veterinarian has been a lifelong dream for me. I've never really wanted to do anything else. I started pursuing volunteer work opportunities in high school."
"I thought about it (being a veterinarian) when I was a kid and then I thought about other opportunities as well—medical school or research, things like that. So I was in college when I started getting my experience," added Haleigh.
Cody became interested in veterinary medicine when he was a teenager.
"When I was 16 years old, a veterinarian came to the house to put down a horse we had for 30 years," explained Cody. "Talking to the veterinarian is really what sparked my interest. I chose Oklahoma State for my DVM degree because that's where the veterinarian who has been my mentor went. It's also the in-state college."
"Financial reasons, of course, in-state tuition is very nice," agreed Haleigh. "Our parents live in Edmond so I would still be close to them. I have always liked OSU when I have been up here. The people are super nice and it's a good school."
"Everyone I've dealt with here (Oklahoma State) has been very kind," said Mackenzie. "I really like Stillwater as a community and it's close to home. I really like having my parents around, so it will be nice to be close to them."
"We are excited to welcome the class of 2022 to our campus," said Dr. Carlos Risco, dean of the veterinary center. "Our faculty look forward to teaching them and are committed to providing them with an education that will exceed their expectations."
The class of 2022 includes 17 males and 89 females. Fifty-eight are residents and 48 are non-residents representing Arkansas, Arizona, California, Colorado, Connecticut, Delaware, Florida, Illinois, Indiana, Michigan, Missouri, New Hampshire, New Jersey, New York, Ohio, Texas, and China.
For the complete article from Oklahoma State University Center for Veterinary Health Sciences, click here.