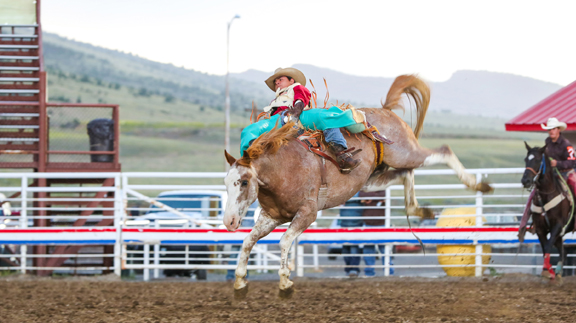 By Ddee Haynes
I met Kyle Humphrey three summers ago when he attended what became known as the "Old Pokes" reunion. The Old Pokes reunion was a fun-filled weekend at Lake Carl Blackwell, Stillwater, Okla. The Old Pokes are a group of friends who attended and graduated from the greatest university (at least in my opinion) on earth, Oklahoma State University.
My friend Darrell Burnett kept telling everyone he and Celeste would be bringing "Smiley Two- Hats." Having known Darrell since big hair and Rocky Mountain jeans were in style, and being privy to Darrell's antics, I had no idea if Smiley Two-Hats was a real person or if Darrell would be unloading a mule. I was pleasantly surprised when Darrell and Celeste rolled in and introduced Kyle, also known as Smiley Two-Hats, to the Old Pokes gang. Kyle's big warm smile, sparkling brown eyes and tasseled black hair melted my heart. I immediately knew there was something special about this young man.
Learn more in the September issue of OKFR.