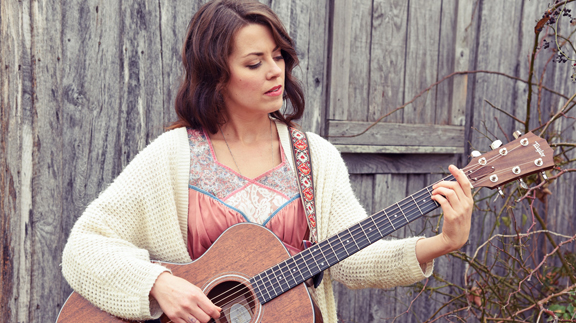 By Jan Sikes
One might say that traditional roots music is a broad, encompassing genre, and that would be true. One might also say that Oklahoma's own Woody Guthrie took roots music to the masses and paved the way for artists like Bob Dylan, Pete Seeger, and Joan Baez, to name a few, and that would also be true.
Now, Erin O'Dowd has emerged to put her own spin on the music, refining and revitalizing the sound.
Growing up in a musical family, the youngest daughter of a preacher, she wrote her first song on the piano at the age of two. O'Dowd taught herself to play guitar when she was 15 and found her way to local open mic opportunities around Tulsa. It wasn't long until she ran into other Oklahoma artists, and her career began to take shape.
With a voice that has been compared to Emmy Lou Harris, she has now released her debut CD, "Old Town" on Hutton Records at the age of 30.
Read more in the September issue of OKFR.