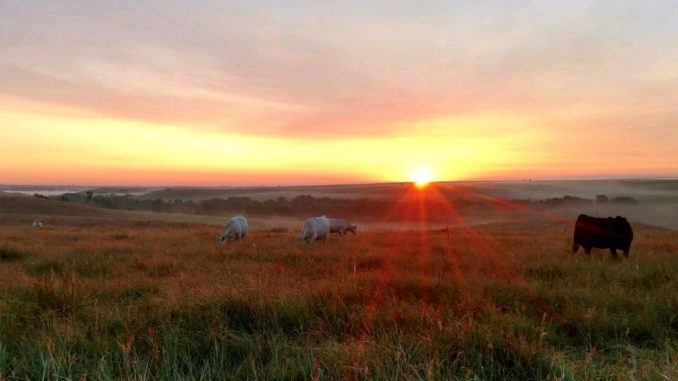 Innovation, non-traditional, unique, and outside- the box thinking has forged us on for over 40 years. We are an Angus and Charolais seedstock operation in northeast Kansas. Starting back in 1977 with one Angus cow and rented land, after 41 years we market around 700 bulls a year and have one of the largest embryo transfer operations in the U.S. NCBA has also named us in the top 25 seedstock operations since 2004. Our program is a family owned operation and has been since the beginning. We are 99.9% artificial insemination and recently due to drought have kicked out one bull which is the first one we have ever used. Our program is based on making cattle that work for any breed, climate, and operation.
Customer service is something we believe in very heavily. If you want your customers to be happy and keep coming back then you must do the right things to help them. Our 3 year guarantee is the 1st in the industry. We think this guarantee really shows that we want the best for our customers and that we stand behind our bulls 100%. We started this in 2010 and have been happy with how it has worked out. We also believe in helping our customers sell their calves. If we know about their calves selling then we help market those to potential buyers so that they get the best dollar for the calves.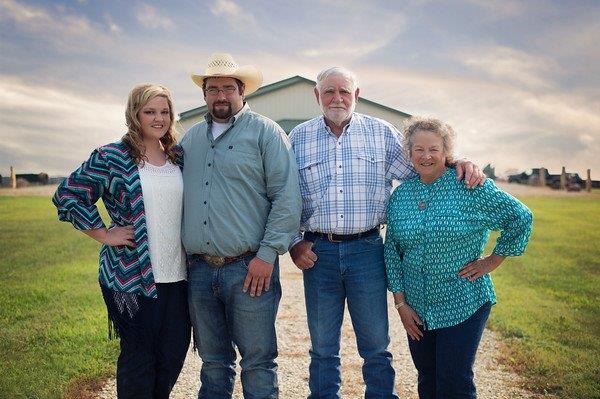 In 1977 we started with Angus and decided we wanted another option for our customers. In 1999 we decided to add Charolais into the mix. We believed that Charolais would be a good option especially for our southern customers because they always battle the heat. The Charolais has proved to be a great option because there are several ways for customers to create profit, through straight line breeding or cross breeding. In 2017 we started dabbling with Red Angus. Thus far we have been crossing them with the Charolais. The Red Angus x Charolais cattle are some that can work in the south. They are a lighter color but still have the numbers and appearance like the Angus.
We sell all our females private treaty. Every year we sell Angus, Charolais, and Charolais x Red Angus crosses. We sell single, small groups, or large groups. The females we sell are a wide variety from heifer calves to cows. If interested in any just let us know. We would be happy to talk to you about them.
We are excited to see what the future holds for our cattle and our customers. If you have any questions feel free to give us a call, Galen 785-532-9936, Lori 785-532-8171, Megan 785-410-5559, Chad 620-242-3528 or email us at finkbull1@twinvalley.net.
PAID ADVERTISEMENT