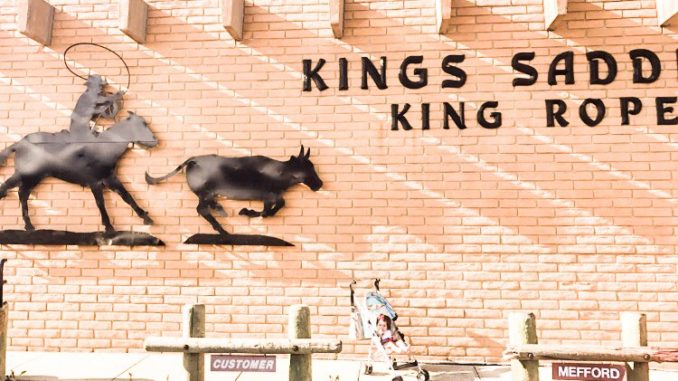 Hello October! You and your cooler temperatures and changing colors are very welcome. It seems as soon as the month hits, things begin to change. Calves are bawling from being freshly weaned, the nights are finally cool enough to do some evening porch sitting and we are home from the "hot and dusty." The "hot and dusty" is how my husband affectionately refers to the rodeo road. That's because it's hot, dusty, and filled with late night convenient store dinners. "I'll take a Diet Pepsi and a bag of pork rinds, please!"
In my opinion, based off experience, people who frequent the "hot and dusty" are crazy, and I can say this because I am one of them. Not in a "certifiable" kind of way but in a "sheer determination" kind of way. A rodeo man can make any slack or performance on any given day at any given time. He can then turn around and drive 12 hours through the night to rope in a jackpot. A rodeo momma can carry a baby, push a stroller, and lead a weiny dog all the way to the arena in heels just to video her man. Or, so I've heard…Ok it was me.
My husband Kelton is a Professional Rodeo Cowboys Association steer tripper so we spend most of our summer days on the road. If you are a native Oklahoman then this event needs no explanation to you. Steer tripping is exciting, fast and the cowboy of all cowboy events. It takes a smart horse, quick rider and a good steer. Last summer was Kelton's rookie year. When one enters his rookie year in the PRCA, everything else comes to a halt. You live in a trailer on the road, and if you are like my husband, you live with your tie strings in your hand. We ate rodeo for breakfast, lunch, and dinner. Sometimes we even ate it for dessert. We did all this with a six-month-old in our midst. That's right. Little baby Sonora was just six-months-old during our summer of rodeo. Can you see a theme here? CRAZY!
Sonora took things like a champ. During our longest haul on the hot and dusty we were gone for a total of 31 days and 15 hours. Some called us fun-loving, but everyone knows it was just crazy.
Learn more about Summer, Kelton, and Sonora's adventures in her column Western Housewives in the October issue of Oklahoma Farm & Ranch.