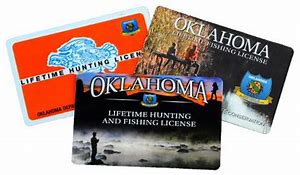 A Christmas List for Outdoor Types
By Michael Newell
Nearly everyone has an outdoor type on their holiday list.
Over the years my wife has struggled with just what gadget or gizmo I really need to add to my hunting or fishing stock. So I began to make a list, just like when I was a kid, to give her a little help.
Research for my list begins earlier each year. Christmas catalogs from big outdoor companies now arrive before the nights have started to cool off. So lots of study, internet searches and trips to the local hunting and fishing shop are the means by which I compile my list.
If you are struggling to find that perfect gift, then perhaps my list can help you find it.
The Smaller Gifts
Want a gift that keeps on giving all year long? Then try getting your sportsman or woman a subscription to an outdoor magazine. For about $15 they can read up on all the latest hunting and fishing news. Outdoor Life, Field and Stream, In-Fisherman are all good magazines. Or you can get them a membership in one of the conservation organizations that work to manage wildlife across the nation. With the membership usually comes a subscription to a fine magazine. Ducks Unlimited, National Wild Turkey Federation, Bass Anglers Sportsman Society (BASS), Rocky Mountain Elk Foundation or Pheasants Forever are all good groups with good magazines. Memberships usually run about $25.
If women like shoes, then duck hunters like calls. So a call is always a good gift idea. And there are lots of different calls to choose from. A couple of new ones that I have come across are the Over and Under from Primos. Primos makes good entry level calls for folks new to the sport. RNT is from Rich-N-Tone; this company has always produced good calls at an affordable price. I picked up a really beautiful call by Mick Lacey. Lacey's calls are old school, made to be functional, but this one is a beautiful walnut goose call that sounds as good as it looks. Foiles Migrators has some beautiful acrylic calls that give a loud clear call; they are a little pricier but well worth the money. Calls like these start at just a few dollars and run all the way up to $200.
I had an experience earlier this deer season where a doe sneaked so close that I could see her eyes blink. The thought went through my mind that if I could see her eyes then she surely could see mine. Camo Vision has the answer for that problem: camo coated sunglasses. The unique coating on the lenses lets you see through with no problem, but the game cannot see your eyes. They also cut out UV light so things appear with more contrast.
Nothing warms up a cold hunter or angler like a hot cup of coffee. The problem is how to keep coffee or hot chocolate hot without spooking wild game. Avery has just the solution with a thermos covered by a neoprene camo covering. Not only does this handsome bottle keep liquids hot, the covering conceals the bottle and muffles sound. For around $35 your sportsman will thank you every time he pours a steaming cup of Joe.
I picked up a new flashlight recently that has 12 LED bulbs and runs on three AAA batteries. This is one of the brightest little lights I have ever had. And the best thing is that the batteries will last twice or three times longer than standard flashlights. These come in all shapes and sizes and start at about $10. Lights with clips or head bands are great for hands free untangling of decoys or finding stuff in backpacks.
I know when you were a kid socks and underwear were the last thing you wanted to see under the tree, but for outdoors folk, a good set of polypropylene underwear might be one of the best gifts they will receive. And I can speak from experience that you can never have too many pairs of hunting socks. The new types of fabrics that combine wicking and insulating materials can really help keep your feet from getting cold.
For the kid at heart, Hunting Simulator is a new video game from Maximum Games that pits hunters against some of the most dangerous animals in the wild. Track 37 species of game in 12 regions of the world, and do it alone or team up with other hunters from anywhere in the world. The game comes available for most game formats including Xbox One, PlayStation 4, Switch and PC ($20-$40)
Get more ideas in the December issue of Oklahoma Farm & Ranch.