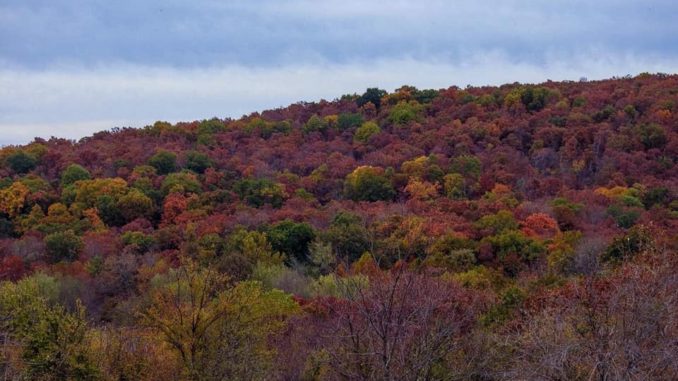 More than 150 years ago, just five miles north of present-day Checotah, Okla., the largest engagement of the Civil War in Indian territory occurred. The Battle of Honey Springs (an engagement by definition) was also known as "the affair at Elk Creek," occurred on a rainy Friday, July 17, 1863. It was between Union troops under Major General James Blunt and Confederate troops commanded by Brigadier General Douglas Cooper.
"The battle was the largest conflict to take place in what is now Oklahoma, out of what was 107 engagements. Union victory here at Honey Springs Depot, as it was called, solidified federal control of Indian territory for the remainder of the civil war," noted Adam Lynn, Director of the Honey Springs Battlefield and Visitors Center.
With over 10,000 hostile encounters during the civil war, historians believe that the Battle of Honey Springs was the most culturally diverse of them all. "There were the regular Union and Confederate troops. Then there were the five civilized tribes as well as others were fighting on both sides, then you had the First Kansas Colored Volunteers, which was the first African American regiment in the Union Army," Lynn explained. "It was the First Kansas Colored Volunteers fourth conflict. Their first was in 1962 in Missouri, but they were not authorized by the President at that time."
The Honey Springs Battlefield and Visitors Center is interesting for everyone from Civil War aficionados to school children. The Visitors Center, built in 2017, is a first-rate facility. Although currently filled with temporary exhibits, Lynn noted that the new, permanent exhibits will be especially impressive. "Our permanent exhibits, which aren't complete yet, will be Smithsonian quality. However, those who do come to the Visitors Center can learn about the history of the battle itself and get a trail guide to take with them to the actual battlefield," Lynn said.
In addition to the Visitors Center, the battlefield is approximately 1,200 acres, with 55 trail markers that tell its story. "I encourage everyone to come to the Visitors Center first to get a trail guide and learn a little more history before heading out to the battlefield," Lynn explained. "A lot of people don't know the history of the battlefield before they get here. They see a Civil War battlefield, and we relay information about why it was so important. Usually they're amazed that something of this much importance happened here. I hear a lot that people didn't even realize the Civil War even took place in what is now Oklahoma."
Learn more about the Honey Springs Battlefield and Visitors Center in the January issue of Oklahoma Farm & Ranch.