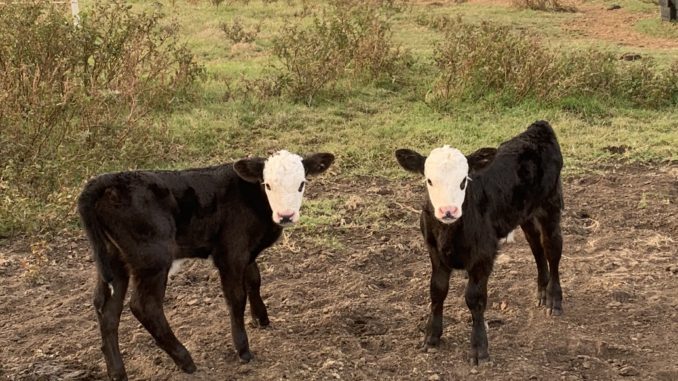 Barry Whitworth, DVM
Area Food/Animal Quality and
Health Specialist for Eastern Oklahoma
On many beef cattle operations, the month of February is the beginning of the calving season. In the United States, nearly 60 percent of beef calves are born in the months of February, March, and April.1 Since the sale of calves is the primary source of income for most cattle operations, to reduce losses producers need to have a good understanding of the three stages of labor so they know when to intervene during the birthing process.
Stage 1 of labor involves the dilation of the cervix. This is the time that the muscles begin to contract and the cervix begins to relax. The time that it takes to complete this stage varies. It may be as short as a few hours or last up to 24 hours. Unless producers are observant, this stage may go unnoticed. Typical signs of stage 1 labor are isolation, tail switching, and mucous discharge.
Stage 2 of labor is the birthing process. During this stage, the fetus enters the birth canal and is expelled from the uterus. Typically, this begins with the appearance of the fetal membranes or the "water bag," which is followed by the front feet. According to some references, stage 2 labor last between two to four hours. In fact, according to the National Beef Cattle Study 2007-2008, greater than 70 percent of cattle operation allow heifers and cows to labor for two or more hours before providing assistance.1 However, other research indicates that stage 2 labor is shorter than the above-mentioned references.2,3 A good rule of thumb is stage 2 of labor in heifers should last about one hour and for cows about 30 minutes. If progress is not being made after one hour in heifers or 30 minutes in cows, producers need to be prepared to examine the animal to access what the problem is. If a producer cannot correct the problem, they need to contact a veterinarian immediately.
Read more from Dr. Barry Whitworth in the February issue of Oklahoma Farm & Ranch magazine.