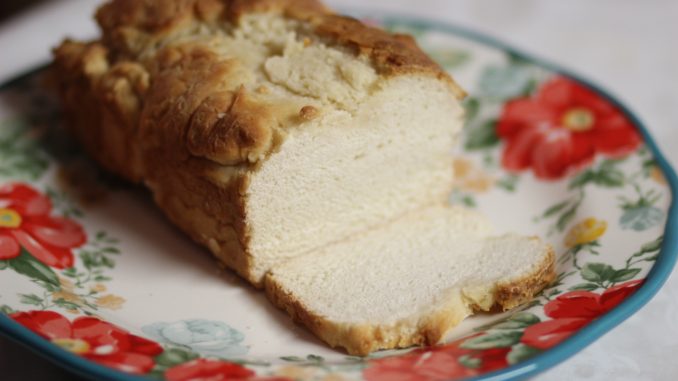 By Lacey Newlin
Makes 2 Loaves
Time: 2 hours
Ingredients:
2 pkgs. active dry yeast
2 cups lukewarm water
3/4 cup powdered milk
1/3 cup sugar
1 tsp. salt
1/3 cup softened butter
6 cups bread flour
Dissolve yeast in lukewarm water. Add sugar, milk powder, salt and half of flour. Mix until smooth. Add butter and remaining flour. Knead either by machine or by hand for 10 minutes. Place in greased bowl; cover, let rise until doubled. Punch down and shape into 2 loaves, place in greased pans. Cover. Let rise until doubled in size. Preheat oven to 350 degrees Fahrenheit. Bake in pre-heated oven for 30 minutes or until golden brown. Remove from pan to wire rack to cool. Optional: brush loaves with butter.
For more great articles, check out the latest issue of Oklahoma Farm & Ranch.