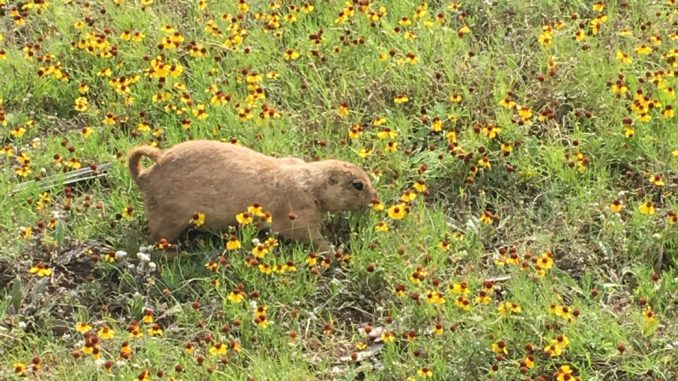 By Lanna Mills
Are you looking for somewhere fun for the entire family without having to travel long distances? If so, I urge you to visit the Medicine Park and Wichita Mountain area. There is a lot of outdoor adventure awaiting you. Whether you want a day trip or a week's stay, everyone in your family is sure to enjoy themselves.
When thinking of Oklahoma, mountain ranges are probably not what come to mind. However, the Wichita Mountains span four counties in southwest Oklahoma and are just outside of the town of Lawton. The range is home to one of the first wildlife refuges in the United States, the Wichita Mountains National Wildlife Refuge. The refuge is over 59,000 acres and over 22,000 of those are available for public hiking, camping, boating, fishing, and picnicking. Take a drive through the refuge and see The Holy City and animals including Texas Longhorn cattle, bison, elk, deer, coyotes, turkeys and prairie dogs.
Venture to the top of Mount Scott, the highest point of the Wichita's with an elevation of 2,464 feet. Atop Mount Scott you can take in the sights of prairie as far as the eye can see and the beautiful Lake Lawtonka. Lake Lawtonka provides visitors over two square miles of water and more than 20 miles of shoreline. The boat ramps and docks are great access to fishing. The lake is known for its bass population and holds the Oklahoma record for largest smallmouth bass.
Right at the foothills of the Wichita Mountains lies the town of Medicine Park. It was established in 1908 and was named for Medicine Creek, which flows right through its center and was said by the Plains Indians to have healing waters. In 1920 Bath Lake was formed right in the center of town, creating a beautiful oasis with waterfalls and stairs that allow entry for swimming or wading. It is also a great place for trout fishing in the winter months.
Medicine Park may be small, but it is brimming full of history. It still has some of the original cobblestone buildings and has been a retreat for famous individuals such as Will Rogers, President Roosevelt, Bonnie and Clyde, Pretty Boy Floyd and Al Capone. There are many restaurants that offer gourmet eats and delicious desserts. You can sit on the deck aside the creek and enjoy dinner while watching the stream roll by. Often live musicians can be heard about town and there is a music hall that can be rented for festivals, reunions, weddings or other get togethers.
Read more in the August issue of Oklahoma Farm & Ranch.