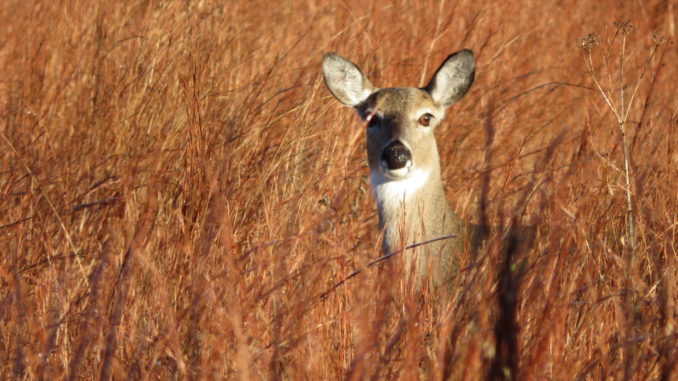 With a history that dates back more than 130 years, Dennis Cattle Company is one of the oldest family-owned ranches in Oklahoma. Over the years, the now sixth-generation ranch has become extremely diverse, not only raising prime cattle and exceptional horses, but also featuring aerial spraying of pastures and farmland as well as hunting adventures.
Dennis Cattle Company traces its roots back to 1889, when Oscar Seay, a prominent pioneer rancher helped settle the land and established his family ranch in the southern Oklahoma town of Oscar.
Oscar's grandson Wilmer was one of five children, and while his grandfather's land was divided between him and his siblings, he eventually managed to buy out two other siblings. In 1938, he purchased an additional 4,000 acres in Ringgold, Texas.
Wilmer and his wife, Leary, had only one child, a daughter named Sue, who married Skeeter Dennis in 1950. Skeeter was known for a long-time involvement in the cutting horse industry and was a lifetime member of both the National Cutting Horse Association and the American Quarter Horse Association. He was presented with the AQHA Ranching Heritage Breeders Award for 50 years in 2007 and the AQHA Legendary Breeders Award in 2011.
Sue and Skeeter built a herd of Hereford cattle, and continued to breed top Quarter Horses. Dennis Cattle Company is a member of the AQHA Ranching Heritage Breeders Association, the NCHA, the American Hereford Association, Oklahoma Cattleman's Association and the Texas Cattle Raisers Association. The ranch has been a member of the Oklahoma & Texas Cattle Raisers Association for more than 100 years, in in 2009 received the Excellence of Grazing Award from Jefferson County Conservation District.
Skeeter passed away in 2013, while Sue still lives on the ranch with her herd of beautiful longhorn cattle. Day-to-day ranching operations have been passed along to Sue's daughter, LaDonna Dennis Davis, and grandsons Zachary Smith and Tyler Phillips. Ladonna mainly oversees the horse operation, while Zachary and Tyler handle the other ranch.
"The thing that I have tried to instill in Zachary, my grandkids, and my nephews – like my parents and grandparents did with me – is to be honest, care about others, and take care of the land. The philosophy of the ranch has always been to maintain a good breeding program in both the horses and cattle, and I hope we all keep that going," LaDonna said. "We want to honor the legacy of all the years and hard work our ancestors put into it."
While Hereford cattle have always been the focus of the bovine operations at Dennis Cattle Company, over the years the breeding has evolved. "In reality we're about 50/50 now with Herefords and black baldies. We have so many because about 15 or 20 years ago we started using Angus bulls for our heifers. Through the years we wound up keeping a lot of them, and we ended up with a lot of black cattle," Zachary explained.
Regardless, the ranch still raises a large number of registered Herefords. "We don't sell as many because we have been keeping most of the bulls for our own seedstock. We bought some new heifers to get some fresh bloodlines in there. We just wanted to change the bloodline a little bit."
About 15 years ago, Zachary's longtime friend Jim Reid began coming to the ranch to hunt hogs, deer, and turkey. It was at that time that the two men began to throw around the idea of doing day hunts instead of leasing out the land for hunting. "At that time, I was busy and didn't have the time to deal with it, so we decided that he would handle the hunters once they arrived," Smith said.
The hunting division began as mostly hog hunts, although they did a few deer hunts as well. "We're semi-guided – we're not one to one. We transport the hunters to and from their spots. It has just kind of grown. Honestly, we do more hog hunts than anything, but we stay busy," he said. "Oklahoma's deer and rifle seasons are very short, so that sometimes imposes a problem."
Reid stays busy with the hunts, and most are booked up to a year ahead of time. In fact, Zachary doesn't even bother with advertising them anymore. "We're just that busy. I can't fit anyone in anymore," he explained.
While the hog hunts provide an additional source of income, it also helps efforts to cut down the growing wild hog population. "They're a huge problem here. They can destroy a field. There is no telling how many hundreds we've killed, and it doesn't seem to make a dent. I did an experiment one time and hunted one side of the ranch from the air and left the other side alone to see if it made a dent. I couldn't tell a difference," he said.
Zachary has always enjoyed flying. He even had a powered parachute, but because of the wind in the area, he rarely got to fly it. He had been flying with a relative hunting hogs and coyotes when he decided to put together a business plan. "I saved some money, got a loan, and bought a helicopter," he said. "I mainly did it for the aerial spraying. I needed to get control over some of these pastures. The weeds, brush, and mesquite were my main objective."
He began spraying not only his pastures, but also for close neighbors. It didn't take long, though, and the aerial spraying business took off, too. "It's blown up. As far as spraying we'll go all the way up to Minnesota or out to Iowa. We work for another company out of Louisiana called Chem Air, and are subcontracted through them," he said.
Read more about the Dennis Cattle Company in the November issue of OKFR.