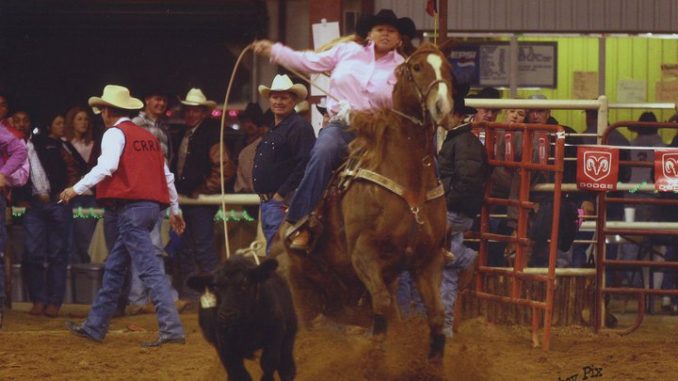 By Ddee Haynes
What is a true leader and what qualifications should a person possess to be considered a true leader? When I googled the definition of a leader this is what I found: the person who leads or commands a group, organization, or country. Synonyms: chief · head · principal · boss · commander · captain · figurehead · controller. While all of those words are correct, I am sure each one of us has our own version of a leader and the qualifications we feel are needed in order to be considered a leader. If you will kindly allow me to, I would like to share my version of what I would consider a "True Leader."
To me, a true leader is a person who leads by example, leads without force, leads without knowing and strives to make others, not just him/herself, successful. Now, think about those words for a minute and picture a spunky gal with a can-do-attitude, bright sparkling eyes and a smile that lights up any room she walks into. You have just met my friend Jana Williams.
Jana started her journey in life as the first-born child of Raymond and Janice Campbell and big sister to Nick and Jimmie. Jana and her two younger brothers grew up horse back in Bristow, Okla., inheriting the roots of a rodeo family. So, it was no surprise that Jana fell in love with the sport of rodeo. In addition to that love, Jana also had the natural ability and work ethic needed to be successful in the rodeo world.
During her high school years, Jana competed in barrel racing, pole bending, break-away roping and tied goats. Jana competed in junior rodeos, the Oklahoma High School Rodeo Association and then went on to become a member of the Southwestern Oklahoma State University Rodeo team located in Weatherford, Okla. During her high school rodeo career Jana qualified for the National High School Rodeo Finals all four years of high school and was also the Goat Tying Champion at the International Finals Youth Rodeo, held each year in Shawnee, Okla.
In college Jana continued her rodeo career at SWOSU qualifying two times for the National Intercollegiate Rodeo Finals. It was during her college days at Southwestern where Jana began following her passion of teaching, which she pursued both in the classroom and in the arena, where she gave roping and goat tying lessons to several future state, national and IFYR champions who lived in communities near the university. Jana also began dating the love of her life KaCee Williams, a calf roper who had spent many Saturday nights roping at the weekly jackpots held at her family's indoor arena before transferring to SWOSU. After a few years of dating and rodeoing together, KaCee and Jana married on May 22, 1999.
Fast forward to October 2019. Jana and KaCee have two children, Kade a sophomore and Jacee a 6th grader. KaCee works as a Walgreens compounding pharmacist and Jana is an Elementary School Principal for the Broken Arrow Public Schools. As a principal Jana is once again charging ahead, leading her staff to pursue excellence by continually promoting what is best for the kids.
Jana is constantly going above and beyond not only for the teachers she works alongside, but for the students as well in an effort to promote positive character traits such as honesty and integrity. Each month Jana's school picks a student for each class, who best displays that month's character trait. This year, Jana kicked the contest up a notch by entering those kids into a drawing. The lucky winners get a "publishers clearing house" style surprise visit from the principal at their home complete with a small prize packet, balloons, etc. They video it and show the video at the awards assembly for that month.
Jana also changed up the teacher of the year celebration this year. Instead of the stale, teacher of the year breakfast, Jana videoed as she and the last year's TOY (teacher of the year) burst into the classroom of this year's winning complete with the teacher's family in tow and made the announcement in front of the entire class. The winning teacher was than escorted down the hall as teachers, students and staff all cheered her on, very much like a personal parade.
On the first day of school this year, Jana was not inside her office; instead she was outside greeting each and every child as they entered the school premises. We all know the first day of school can be scary, especially for the younger children so I am sure, Jana's big smile and warm-welcoming personality was a much-welcomed greeting for the students and parents.
Jana's leadership and encouragement of others is not limited to her professional life. Jana is a constant behind the scenes mom who spends time helping not only her children to be successful in the sport of rodeo, but any of the many rodeo contestants who are competing alongside her own children. I have witnessed too many times to count Jana help up-and-coming rodeo kids (my daughter included) with words of encouragement, advice and even heading to the practice pen to work out whatever they may be needing to improve upon.
When I decided to use Jana for my article, I knew if I asked her, she would refuse. So, like any good friend, I went behind her back and asked KaCee. I asked KaCee to verify a few details and provide some pictures. In addition to everything I asked for, KaCee provided so much more. KaCee told me that Jana spends half her nights looking up motivational videos, sayings, quotes, etc. Jana then sends those out each morning to her staff in an effort to help her staff keep their spirits up in a tough environment.
To quote KaCee in one of our many secret conversations: "Tonight, Jana got home late because she has partnered with Walmart to provide a few families in her school with a hand me up shopping trip to help with hard times. Jana lives to pick up others. I could go on and on. I often find myself feeling jealous because she is the only person that I have ever met who is 100% doing exactly what God has called them to do. It is a beautiful thing to watch and makes me want to do better every day." Well said KaCee!
Jana does what she does because that is who she is. Jana is a great example of a true Christian. She leads by example, leads without force, wants others to succeed and loves with all her heart. Jana is one in a million and I for one feel blessed to be able to call her my friend.
Lead on my friend and thank you for making the world a better place!
Until next time….