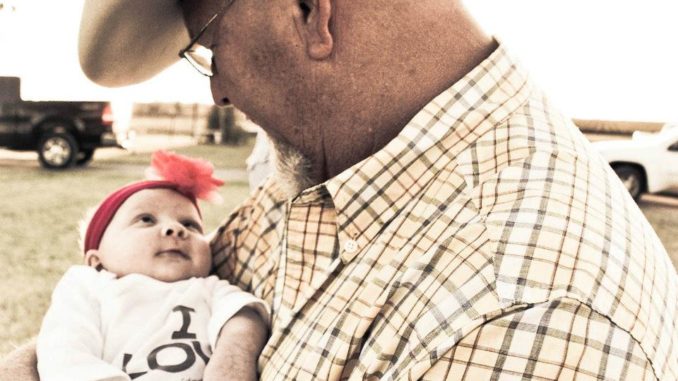 A person's true character is defined not by their words but by their actions.
As the sun rose on December 10, 2019 it seemed as if the gray clouds in the sky were the sign of broken hearts. As the small close-knit community of Hydro, Oklahoma began waking up, the news of the loss of one of its own was spreading like a summer wildfire. Tony Mol, one of Hydro's own, had been called home while doing what he loved, hunting. While waiting in his deer stand early that morning Tony began to have trouble breathing. He texted one of his best friends, Scott Harvey and told him he needed help. Scott immediately headed to where Tony was hunting and called 911.
Although Scott and the EMS did everything they could, the Good Lord had other plans. Earlier that morning before the clouds moved it was one of the most beautiful blazing red and orange sunrises preceded the clouds and cold wind. Facebook lit up with pictures from early risers using their cell phones to capture the beauty. Little did those people know the pictures would be a tribute to a man who loved capturing and posting early morning sunrises.
Tony was one of a kind. He was so full of life and I often said he had enough character in him for 10 people. Tony was a prankster deluxe and his laughter was contagious. One of the best pranks I heard about, was when he was in high school and he rewired one of his classmate's car. Every time she would push on the brakes her horn would honk. In my mind I can hear Tony's big belly laugh and see the signature back of the hand eye wipe as he wiped the tears of laughter from his eyes.
Tony was not only known for his pranks he was also known for his big heart, kind soul and work ethic. Tony would go out of his way to help a friend or a complete stranger. Hydro was his town and he was always willing to go the extra mile in order to the help the community. During a fundraiser one year he even let the local barber shave his head all the while grinning from ear to ear. I have heard stories of Tony driving through a blizzard to deliver food to some of the snowed in older folks of the community and offering advice to young parents that "sometimes you just have to let those kids make their own mistakes".
While Tony loved his community, his true loves were his wife Celia and their family. Tony and Celia were partners. Together they raised their twin boys, cattle and crops on the same land and in the same house Tony grew up in. Tony and Celia also had a lawn business. Bee-Green. Side by side they worked and side by side they played. Tony loved spending time with his beautiful wife Celia, his sons Dusty and Clay, daughter in-laws Sarah and Ellen along with his three grandchildren, Emerson, Ethan and Jentry.
Tony's life was an open book. His Facebook page shared his adventures, his mishaps, pictures of his dogs, funny sayings and most of all just how proud he was of his family. At least once a week I would get a private message from Tony. It didn't take me long to learn not to open it in public as you just never knew what would happen when you opened it! I miss those messages, I miss the pictures of the sunrises and sunsets but most of all I miss the funny guy with the big grin and gut-wrenching laughter. I know we are not supposed to question God's timing and plans but I can't help but wonder why Tony had to leave so soon. Two thing I do know for certain the world was a much better place with Tony in it and that it sure ain't quiet up in heaven now that Tony is home!"
Until next time………
Read more in the February 2020 issue of Oklahoma Farm & Ranch.