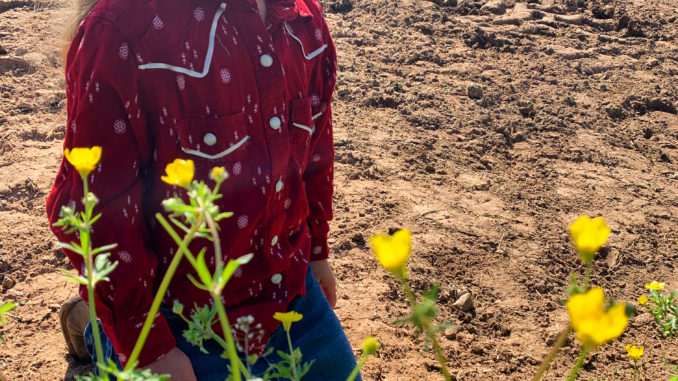 In a world full of confusion, I am choosing to still see the good.
This is such an uncertain time for many people, so I would like to encourage everyone with some positive tales from my simple little life on the ranch and on the road.
A few weeks ago when our life in quarantine started, my little cowgirl and I started spending a lot of time outside on "nature" walks. We walked up to the corrals and through the horse pasture to our favorite patch of weeds that happened to have yellow blooms. As always, she was full of questions, "Who made these flowers for me mom?" I answered with the truth, "God did, Sonora." And her answer brought me to tears, "Wow, that's amazin,'" she said in her signature Texas/Oklahoma accent. Leave it to a small child to teach me that God's blessings are even found in the weeds.
I was reminded how far a simple act of kindness can go a few years ago during the rodeo season when I was a new mom trying to navigate the rodeo life. An older rodeo competitor saw me struggling across the gravel parking lot with my cheap dollar store stroller because I had forgotten my good one once again. He immediately ran over to push the stroller for me. He had better things to do, you know, like rope his steer in less than five minutes, but he opted to help out a woman he barely knew instead.
I realize these are simple stories without a lot of meaning after your initial reading, but to me they are stories that prove we can continue to have faith in the western community.
We are a people who stick together; a people who believe in God and what He does for those who love Him.
Rather than staying silent over topics I don't know a whole lot about, I am choosing to be vocal about topics I understand entirely. And that is God's love and the western way of life. How blessed we are to be simple cowboys from Oklahoma surrounded by good friends, abundant acts of kindness and lots of fat cattle.