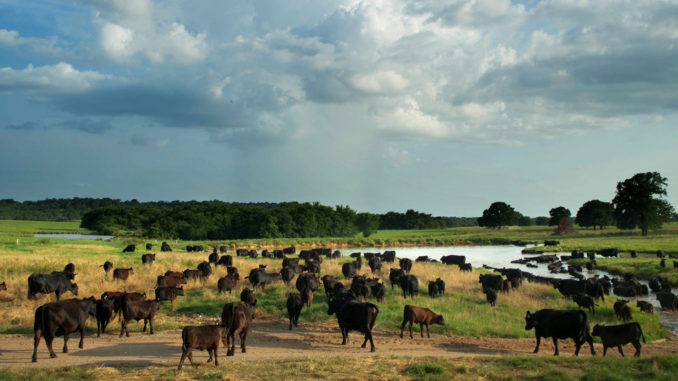 Beef as part of a healthy diet seems to be quite a controversial topic in certain crowds these days, as does the cattle industry in general. If you are a subscriber of magazines such as Prevention, or Texas Monthly, to name a few, you may have recently found yourself reading about the authors' misconceptions pertaining to the hazards of including beef in a sensible diet plan. If it's not a journal article touting "other" sources of protein, it is the latest celebrity advocating a trendy new fad diet that suggests that beef is really a less desirable option than vegetable proteins, in their expert opinions. Every single person in the cattle industry must not only be aware of this issue, but it would be in all of our best interests to stay abreast of the research available to us. Based on assessments of consumer buying trends through 2019, we know that people are spending their money for higher-quality, more consistent beef products.  But in spite of this trend, and even in the face of current research, there seems to be a consistent hesitancy in recommending lean quality beef as part of a healthy eating choice. It falls largely to people in our business, in other words all of us, to be able to supply others with factual, reliable, and scientifically relevant information about the benefits of having beef in an everyday diet plan. Beef has been referred to as the King of proteins, and for good reason. Protein comes from many sources, and while plant based proteins are tasty options, none can pack the protein punch with fewer calories than beef. 
In addition to the protein packed into a flavorful serving of beef, it is accompanied by nine other essential nutrients including B12, Zinc, Selenium, Niacin, B6, Phosphorous, Riboflavin, Iron and Choline. These are all necessary for a body of any age to perform optimally.
Another dietary comparison that I hear often is the phrase, "I'll make the recipe but I'll substitute ground turkey for the ground beef so it will be healthier." Some of us may even be guilty of doing that ourselves thinking we are making better choices. The worst case scenario however is when medical professionals and/or nutritionist are not familiar with research regarding the nutritional positives of today's beef. Both beef and turkey are excellent sources of protein. But did you know that 93% lean cooked ground beef is lower in calories, total fat and cholesterol than 93% lean cooked ground turkey? So here's the message for all of us. To advocate for our industry, you have to know enough to do just that. The consumer of today wants to know more than ever before about what they are feeding themselves and their families. Let's help them with that. To that end, anybody that wants to raise the bar on your "Beef for dinner" conversation should check out www.beefboard.org to see just how your beef checkoff dollars are being put to good use. These resources are easily available to all, and are full of industry information that can help us all be better advocates.
Feel free to contact Martha at: marthacrump@comcell.net 
Read more in the December 2020 issue of Oklahoma Farm & Ranch.