Life is tough, but so am I….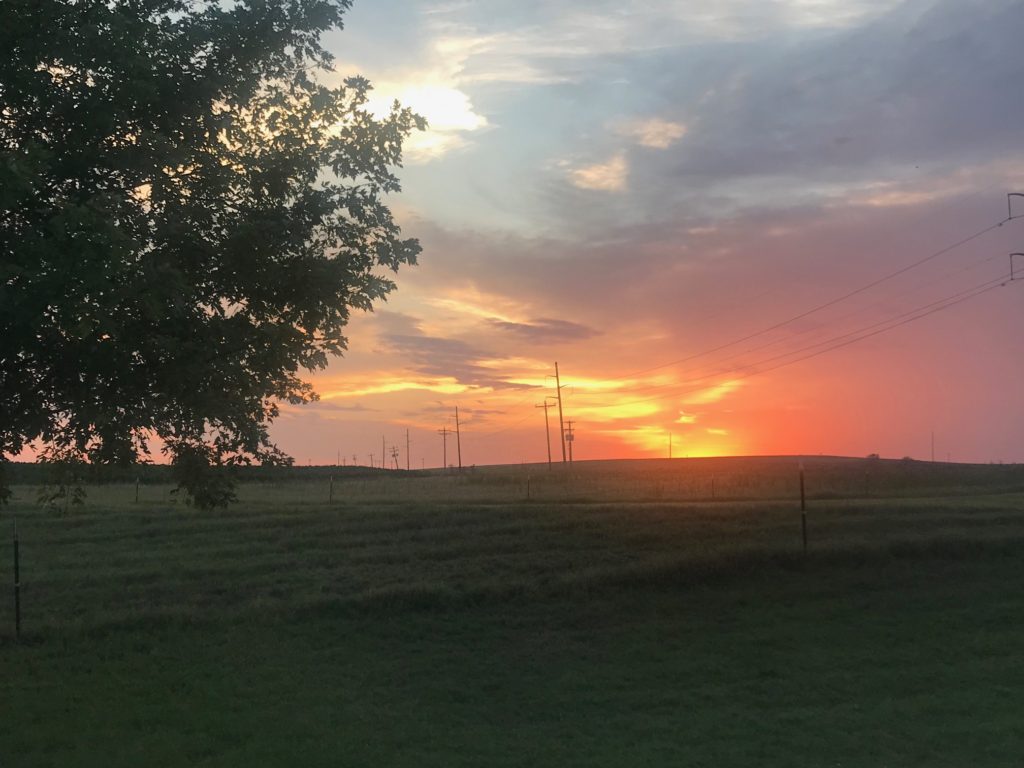 The last few months I have had a few hard balls thrown in my direction and to be honest I was to the point that I was not sure how much more I could take.  My mom's health had taken a turn for the worse and I was having to make hard decisions I had never anticipated.  The cold snap that left Oklahoma below zero for several weeks had affected my work, we had just received more bad news on my daughter's rodeo horse and the list could go on and on.
Being a natural control freak and what I call a fixer of problems I was at my wits end. I simply had no control of the issues I was facing or a solution for a quick fix.  My neighbor Helen, one of my best friends, counselor and confidant all rolled into one awesome human being, had called me that day to invite me to lunch.  As we ate lunch and chatted about all the chaos in my life, my phone rang.  It was my youngest daughter.  When I answered the phone, she was in tears.  She had just learned that one of her rodeo friends, a freshman in college had been involved in a horrible accident and he along with another friend had lost their lives on the way to a college rodeo.
As I tried to console her my problems no longer seemed significant in the grand scheme of the world.  The problems or as I like to call them, speed bumps of life, I was facing at that moment seemed so small and shallow compared to the heartache the families and friends of those two young men.  Within the blink of an eye these families and friends had their entire world turned upside down.  My heart broke for the families and especially the mothers of those two young men.  
As humans it is so easy to see only what is happening in "our" world.  To feel as if our struggles are bigger and worse than anyone else's.  But when a true tragedy happens it tends to open our eyes and change the perspective of what is really and truly important.   I listened to a pod cast recently and it talked about how we have a choice to see the world through two types of lenses.
The first lens was called the lens of fear.  The lens of fear is tunnel vision.  The lens of fear only allows us to see obstacles and negativity.  The second lens was the lens of faith.  The lens of faith is a wide-angle lens.  With the faith lens we don't see obstacles we see opportunities and instead of problems we see what's possible.  Every day we wake up we have a choice to choose which lens we will look through that day. 
I have always told my daughters that when it is hardest to pray and praise that is when we need to do it the most.  I will be the first to admit, I had not been living by those words.  I had been making the choice for the last few weeks to see only with the lens of fear.  I was afraid of what lay ahead, the choices I had to make, the sales I had missed during the cold spell, the fear of my daughter's horse never being able to compete again, etc., etc., The reality of it all was tough to admit.  I had chosen to live in fear instead of relying on my faith and praying and praising. 
I know as humans it is so easy to feel overwhelmed with our problems.  We often only see the rain instead of the rainbow.  I would be lying if I said I will never look through the lens of negativity again, because I will.  I simply pray that more often than not, I will choose the wide angled lens of faith over of the lens of fear and tunnel vision.
I hope each of you will take time to see the sunset and remember there is always a positive to every negative and when life gets tough, you are tougher….
Until Next Time….