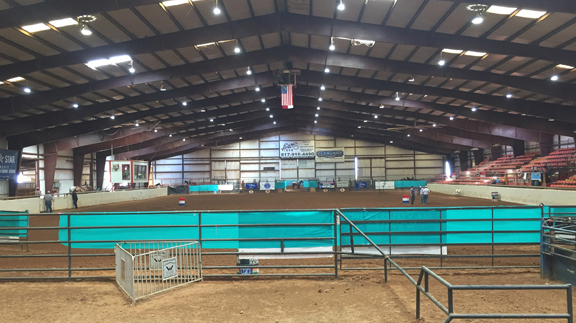 By Krista Lucas
Western sports are continuously growing and expanding, whether it is rodeo, cutting, working cow horse or barrel racing. The most recent association to form out of the barrel racing world is Revolution Barrel Racing.
These new races have gotten off to a great start and will continue to bring a new format to the sport.
In 2017, barrel racer Stephanie Gilliam Ritchey had an idea to build a group of barrel races with higher fees and bigger payouts.
The races strive to provide excellent service to every contestant. The crew in charge is some of the best in the industry, with the goal of providing a safe but competitive atmosphere. The RBR website is easy to follow, making entering any event stress-free.
RBR offers a membership to allow contestants to compete in qualifying races, which are held at nine tour stops around Texas and Oklahoma. The finale has $25,000 added and will be November 15 thru 18 in Glen Rose, Texas.
Read more in the September issue of OKFR.