Dropping Like Flies-Prussic Acid in Cattle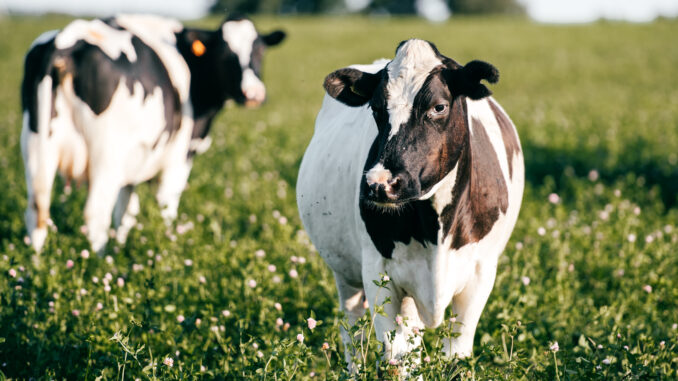 As the year progresses many producers look to move cattle to alternative pasture. Unfortunately, certain weather conditions, including drought or freezing, can set up some plants in the sorghum family, including Johnson grass, to become toxic. Even after limited grazing, deaths may be seen due to the ingestion of prussic acid, also known as hydrocyanic acid or cyanide. A classic call to the veterinarian is, "My cattle are dropping like flies."
Prussic acid toxin is created when the harmless hydrocyanic glycosides in plants are stressed and breakdown. Once the hydrocyanic glycosides in the plants are damaged through actions like cattle chewing or a swather and crimper, they quickly convert to prussic acid. Following ingestion, the prussic acid is released in the rumen and rapidly absorbed into the blood stream.
Once in the circulatory system, the toxin prevents cells from taking up oxygen. The blood therefore becomes saturated with oxygen leading to blood that appears bright cherry red. The clinical signs most often seen include excitement, muscle tremors, increased respiration rate, excess salivation, staggering, convulsions, and collapse. Asphyxiation at the cellular level is the cause of death due to deprivation of oxygen.
When producers encounter animals displaying clinical signs of prussic acid toxicity, they should immediately remove all the animals that appear normal to a new pasture and contact their veterinarian. The veterinarian will treat the sick animals with two drugs (sodium nitrite and sodium thiosulfate) that can reverse the toxicity. Treatment must be initiated quickly but can prove difficult due to the rapid progression of the toxin.
The drugs used to treat prussic acid toxicity can be difficult to obtain. It is advisable to contact your veterinarian before grazing potential toxic plants to make sure that your veterinarian will have availability to respond and the necessary drugs on hand to treat the cattle if a problem arises.
Read more in the August 2022 issue of Oklahoma Farm & Ranch.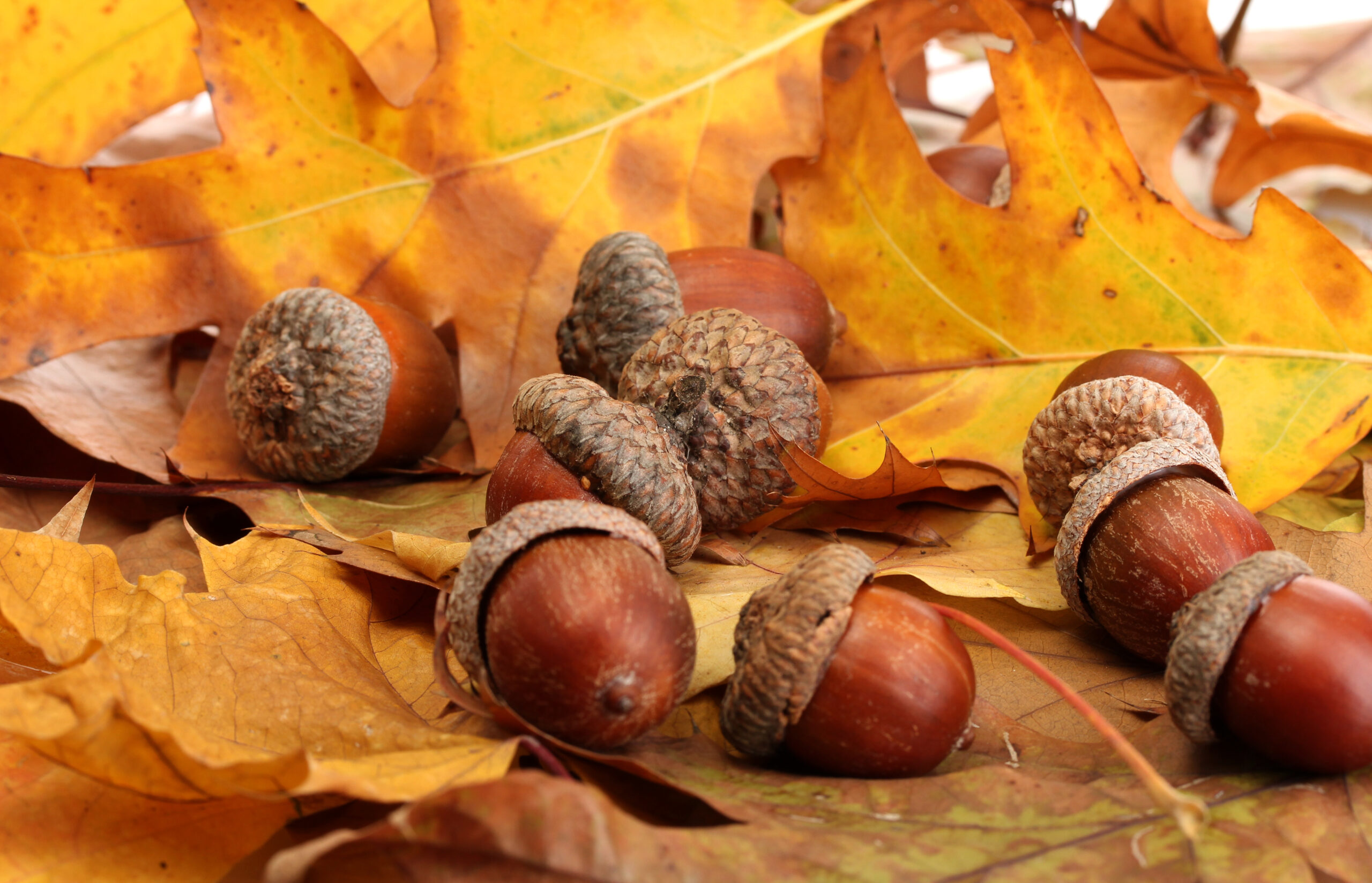 Barry Whitworth, DVM
Area Food/Animal Quality and Health
Specialist for Eastern Oklahoma
With the prolonged drought, most pastures in Oklahoma are in poor condition. With the lack of available forage, animals may go in search of alternative foods. If oak trees are in the pastures, acorns may be a favorite meal for some livestock this fall. This may result in oak poisoning.
Oak (Quercus species) leaves, twigs, buds, and acorns may be toxic to some animals when consumed. Obviously, acorns can be a problem in the fall and green acorns can be more toxic than mature acorns. When acorns form only a small portion of the diet, there are usually no signs of problems. However, consumption of large quantities may result in toxicity. Tannins in the acorns cause the toxicity. The most common tissue damaged by the tannins are the digestive tract and kidneys. Cattle and sheep appear to be more susceptible to toxicity than goats. Other animals such as horses, rabbits, and chickens have succumbed to the toxicity of oak poisoning as well. Interestingly, some individual animals are more tolerable of the toxins and show no ill effects when consuming acorns.
Clinical signs of oak toxicity usually appear a few days after consumption of acorns. Initially, the animals are weak, listless, emaciated, and anorexic. This is followed by ventral edema (swelling of lower parts of the body such as legs, chest, ventral abdomen), urinating large amounts of urine, abdominal pain, and constipation. The animal may pass hard mucus covered fecal material which may change to black tarry or bloody feces as the disease progresses. If the animal is not treated, kidney failure is likely.
A tentative diagnosis of acorn poisoning may be based on clinical signs and access to acorns. Blood tests that indicate kidney disease is another clue to the condition. A necroscopy with examination of tissues for characteristic lesions of the disease is the standard to confirm a diagnosis of oak toxicity.
Treatment of oak toxicity starts with removing the animals from the area where the acorns are located. Those animals displaying signs of the disease should be given fluids to correct dehydration and electrolyte imbalances. Mineral oil and/or activated charcoal may be given to reduce toxin absorption. If animals survive the initial toxicity, they may recover, but it may take several weeks for kidney function to return to normal.
As always, prevention is better than treatment. Producers should be very careful allowing livestock to graze in areas where acorns are present. Livestock should be fed plenty of hay and feed this fall to avoid over consumption of acorns. For those producers who cannot avoid grazing areas with large numbers of oak trees, feeding a grain mixture with 10% to 20% of calcium hydroxide has been successful in preventing problems with acorn poisoning.
Two thousand twenty-two has not been the best year for livestock producers. The drought has produced poor pasture conditions as well as very little hay. On top of those problems, feed costs continue to increase. The last problem a producer needs is a large number of sick cows. For those that graze an area with a large number of oak trees, prevention may be worth the cost this year. At the very least keep a close watch of your animals this fall. Producers wanting more information about oak toxicity, should consult with their local veterinarian or visit with their Oklahoma State University Cooperative Extension County Agriculture Educator.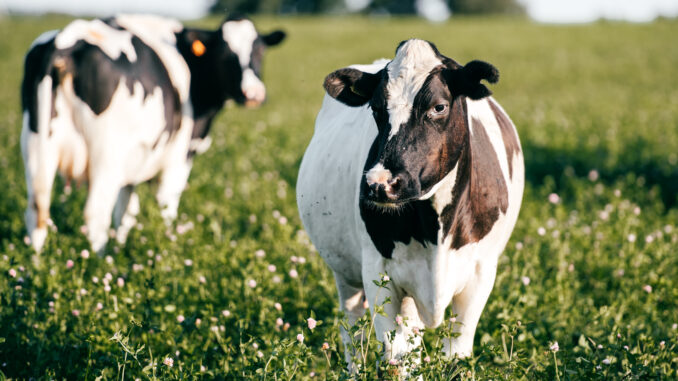 Barry Whitworth, DVM
Area Food/Animal Quality and
Health Specialist for Eastern Oklahoma 
Since most of Oklahoma experienced drought conditions and with fall fast approaching, producers with fescue pastures should closely observe their livestock for any signs of fescue toxicity. According to Mike Trammel, Pottawatomie County Ag Educator and Muti-County Agronomist, fescue toxins (ergot alkaloids) tend to increase in Kentucky-31 tall fescue pastures in the fall. Some reports indicate more problems with fescue toxins following a summer drought and limited fall rains. All of this may put Oklahoma cattle at a greater risk of fescue toxicity.
One issue that cattle experience with fescue toxins is fescue foot. Fescue foot is thought to be caused by ergot alkaloids such as ergovaline. These alkaloids are produced by endophyte fungus (Epichloë coenophiala) which is in tall fescue. Ergovaline has been proven to be a vasoconstrictor which might be responsible for fescue foot and heat intolerance also known as summer slump in cattle. Other issues that may be seen with the ergot fescue toxins are reduced milk production and reproductive issues.
Clinical signs of fescue foot appear within a few days of cattle being turned on to tall fescue pastures or it may take weeks if toxins in the pasture are low. Producers will initially observe cattle with arched back, rough hair coats, and sore feet. These symptoms are more noticeable early in the morning and with cold weather. This is followed by reddening and swelling in the area between the dewclaws and hooves. The lameness usually becomes more severe with time. If no action is taken, gangrene will result in loss of tissues distal to the coronary band and declaws. If the weather remains mild, other signs such as increase respiration rate, increase heart rate, and higher body temperature are more common.
Other causes of lameness in cattle must be differentiated from fescue foot. One simple method that will help differentiate fescue foot from footrot is to check the temperature of the foot. If the foot is cold, this is an indication that the problem is more likely fescue foot.
Since there is not a specific treatment for fescue foot, the condition must be managed. Cattle need to be observed daily for any signs of lameness or stiffness during the first few weeks on fescue pastures. This should be done early in the morning before cattle walk off the stiffness. Producers should pay close attention during cold weather, especially when rain, snow, or ice are present. Any animal showing clinical signs of fescue foot should be removed from the pasture and placed in a clean environment. The animal should be fed a ration with no fescue toxins.
The best but most costly solution to reduce fescue toxicity is to renovate old pastures with new endophyte friendly varieties. If this option is not possible, producers might try interseeding fescue pastures with clovers or other grasses. This should dilute fescue toxins. Nitrogen fertilization may increase ergot alkaloids, so producers should avoid fertilizing fescue pastures with high amounts of nitrogen. Researchers have demonstrated that feeding a supplement while grazing fescue pastures reduces clinical symptoms. Some studies indicate a difference in susceptibility to fescue toxicity in some cattle. Selecting cattle based on genetic tolerance of fescue toxins is an option. (For more information go to www.agbotanica.com/t-snip.aspx)
With large areas in Oklahoma covered with Kentucky-31 fescue pastures, fescue foot as well as other fescue toxicities are not going away any time soon. Livestock producers will need to watch their livestock closely for any signs of fescue toxicity and manage their pastures to keep toxins as low as possible. If producers would like more information on fescue foot, they should consult their veterinarian and/or visit their local Oklahoma State University Cooperative County Extension Agriculture Educator.
Histomoniasis (Blackhead)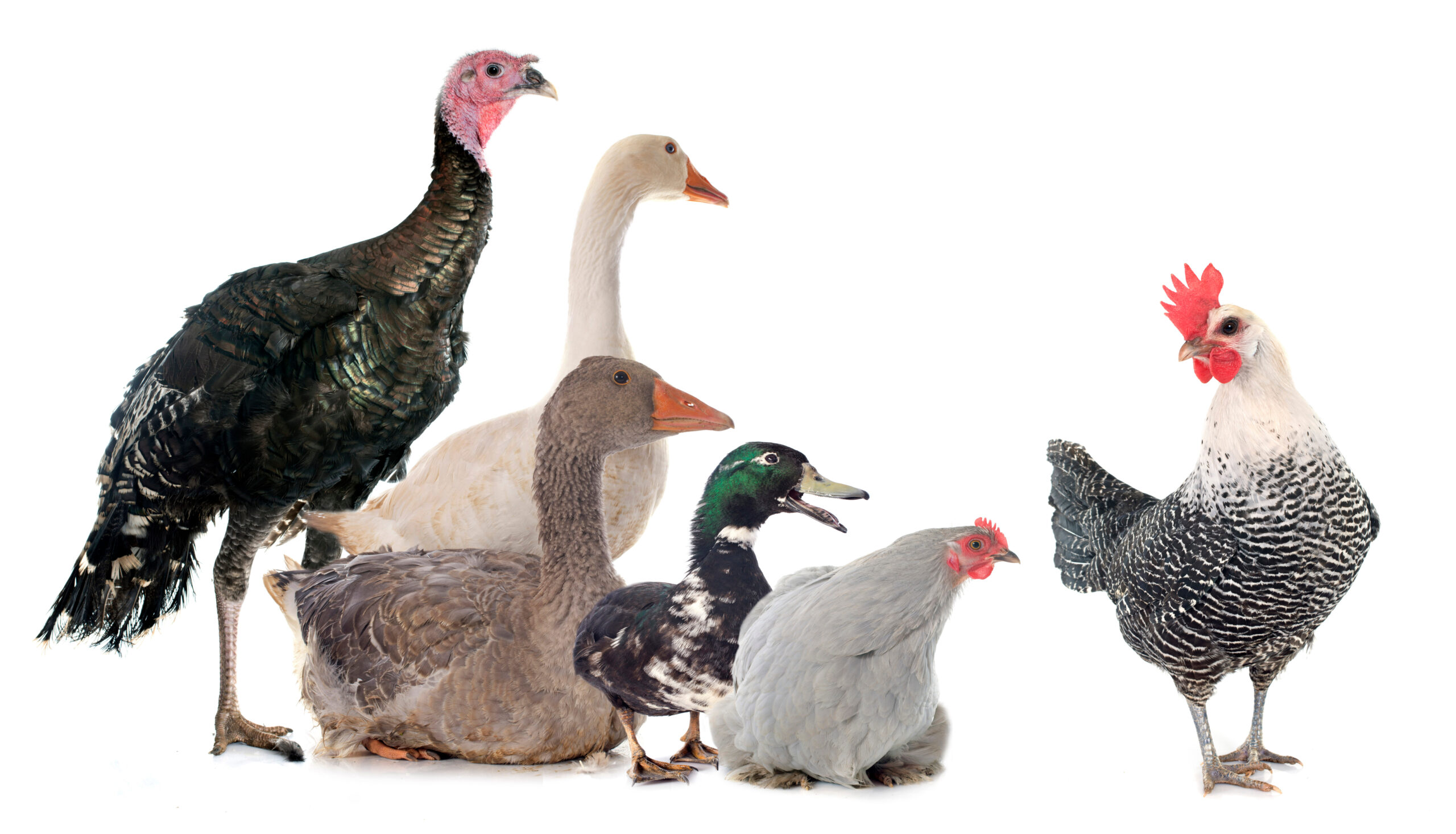 A question sometimes asked by backyard poultry enthusiasts is "Can turkeys and chickens be raised in the same area?" A simple answer is that many backyard poultry producers do; however, many poultry experts would caution poultry producers about comingling these two species. The reason for this is a small protozoan parasite called Histomonas meleagridis.
H. meleagridis is a flagellated ameboid protozoan. The survival of this protozoan is dependent on Heterakis gallinarum, commonly referred to as the cecal worm of poultry. The cecal worms eat the protozoans. Once inside the cecal worm, the female cecal worm incorporates the protozoan in her eggs. The contaminated cecal worm eggs are shed in the bird's droppings. At this time, H. meleagridis can be transmitted to domestic birds by ingestion of the contaminated cecal worm eggs or intermediated host (earthworms) that has ingested the contaminated eggs. Also, the protozoan can be transmitted directly from one bird to another bird. Unless protected in the cecal worm eggs or earthworms, H. meleagridis only survives a short period of time in the environment.
Several different species of birds (turkeys, chickens, ducks, geese, game birds, zoo birds) have been infected with H. meleagridis. Turkeys are considered the most susceptible with high morbidity and mortality rates. Young turkeys seem more susceptible than older turkeys. Blackhead can be rapid with birds appearing healthy in the morning and sick and/or dead by the afternoon. This makes control difficult. Chickens are easily infected but unlike turkeys, they have a milder form of the disease. Although not as deadly as in turkeys, production losses can be substantial with chickens. The difference between the severity of disease between turkeys and chickens may be explained by the turkey's poor immune response compared to chickens. Lastly, some studies indicate that the development of disease is dependent on the presence of bacteria (Clostridium perfringens, Escherichia coli) or other microorganisms such as coccidia (Eimeria tenella).
Once a bird is infected with H. meleagridis, the protozoan penetrates the intestinal cecal wall of the bird. They will multiply and enter the bloodstream. Eventually, the protozoans infect the liver. The protozoans can be found in other tissues as well. Clinical signs will develop in one to two weeks.
Infected turkeys will display clinical signs such as yellow stained feces, anorexia, drooping wings, drowsiness, and problems walking. Eventually, turkeys will become emaciated. Studies have found sickness rates greater than 80% and death rates up to 100% in turkeys. As mentioned earlier, chickens tend to have milder forms of the disease; however, mortality rates around 30% have occurred.
Diagnosis of blackhead disease should be based on laboratory testing; however, poultry producers can make a presumptive diagnosis based on clinical signs, morbidity/mortality rates, and viewing the internal tissues. The primary internal lesions seen are in the ceca and liver. The cecal lesions are thick cecal walls with a cheesy like core and inflamed surfaces with an occasional ulcerated area. The liver will have circular dead depressed areas surrounded by red raised areas (bulls-eye-like lesions).
All previous approved drugs used to treat/prevent/control blackhead disease have been banned by the United States Food and Drug Administration. Several different prevention and control practices have been suggested with few being thoroughly researched. One key is to start with healthy chicks and turkey poults. Studies have shown that beginning with high quality young reduces issues with blackhead disease. Some recommended practices by poultry experts are confirming the diagnosis of blackhead disease, maintain a proper environmental (wet moist conditions favor the development of the protozoan), control coccidiosis, control internal parasites (cecal worm) through deworming, do not comingle chickens and turkeys, and follow biosecurity protocols. Development of resistant genetic lines of birds has the potential to reduce the incidence of the disease. Several different natural treatments/preventions (essential oils, oregano, garlic, rosemary, etc.) have shown promise in laboratory conditions, but have not been researched in the field situations.
Fortunately, blackhead disease has not been found to be a major cause of death in backyard poultry operations; however, backyard poultry enthusiast should be careful when commingling turkeys and chickens. If a producer would like more information about blackhead disease, they should contact their local veterinarian and/or their local Oklahoma State University Cooperative County Extension Agriculture Educator.
References
Cadmus, K. J., Mete, A., Harris, M., Anderson, D., Davison, S., Sato, Y., Helm, J., Boger, L., Odani, J., Ficken, M. D., & Pabilonia, K. L. (2019). Causes of mortality in backyard poultry in eight states in the United States. Journal of veterinary diagnostic investigation : official publication of the American Association of Veterinary Laboratory Diagnosticians, Inc, 31(3), 318–326.
Clark, S., & Kimminau, E. (2017). Critical Review: Future Control of Blackhead Disease (Histomoniasis) in Poultry. Avian diseases, 61(3), 281–288.
Swayne, D.E. and Halvorson, D.A. 2003 Influenza. In Y. M. Saif (ed.). Diseases of Poultry, 11th ed. Iowa State Press: Ames, Iowa, 135-160.