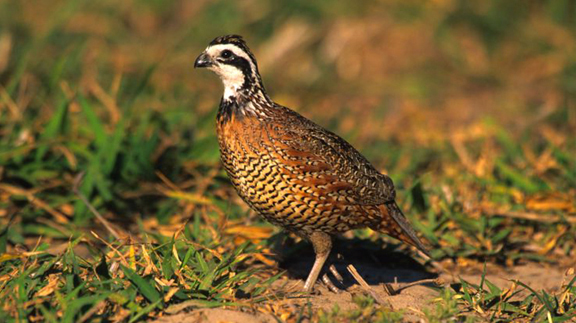 FOR IMMEDIATE RELEASE
Contact:  Russell Graves, 806.280.8007, russell@russellgraves.com
The Rolling Plains Quail Research Ranch launches new YouTube Channel to highlight Quail Research
Dale Rollins, executive director for the Rolling Plains Quail Research Ranch announces the launch of a new YouTube Channel aimed directly about educating the public about the ranch's scientific undertakings.  In addition, quail hunting video tips will also be part of the mix.
While the videos are hosted on YouTube, the ranch has created a custom web address that makes finding the channel easy:  www.quailvideos.com.
One of the newest videos, Addressing the Eyeworm Threat in Bobwhite Quail showcases the depths to which researchers are engaged to unlock the mystery of the quail decline.
 "The point of the video is to show the work we've done on the eyeworm," says Rollins.   "This kind of research doesn't take place overnight and we have to do a lot of diligence."
The video goes into detail about the eyeworm study and how scientists are seeking to unravel the underlying causes of the bobwhite quail's demise. While historically, the decline has been attributed to loss of habitat by biologists, Rollins says that their research may point to something beyond habitat.
"There are places in the Texas Rolling Plains where habitat is as good as it ever has been.  But some of those places don't have quail," he explains.  "So the next question has to be Is there an 'X' Factor?  Is there something beyond precipitation and habitat that's affecting bobwhite quail?"
Rollins says that many biologists point to the idea that if you have rain you'll have quail.
"That's still a very valid point," he admits.  "But there are certain counter-instances that make you question that line of thinking.  The disappearance of the blue quail in the 1980's is one of those instances,"  Rollins says, referring to the unexplained loss of scaled quail throughout much of their range in the Texas Rolling Plains.
"I can't explain that disappearance in any fashion if I don't include disease as one of the possible culprits for the disappearance."
To watch Addressing the Eyeworm Threat in Bobwhite Quail and the rest of the lineup, check out www.quailvideos.com.  To receive automatic notifications whenever new videos are released, click on the "Subscribe" button.