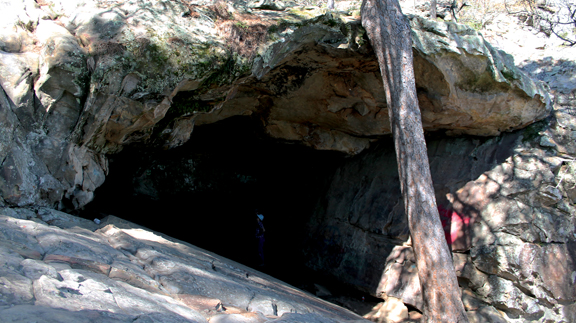 By Laci Jones
Located in the woodlands of Sans Bois Mountains of southeast Oklahoma, Robbers Cave State Park is filled with history and beauty.
"Robbers Cave State Park is a really unique park for Oklahoma," said Aron Maib, state park manager of Robbers Cave State Park.
Many archaeologists believe this area has been inhabited for thousands of years. Originally named Latimer State Park, the Robbers Cave State Park is located just four miles north of Wilburton, Okla. The state park was one of the original seven Oklahoma State Parks and was established by the Civilian Conservation Corps (CCC) in 1935.
While building the state park, members of the CCC camped in Group Camp One, and some of the buildings the CCC used remain there today. Robbers Cave State Park has approximately 140 historical structures onsite, Maib said.
Learn more in the May issue of OKFR!